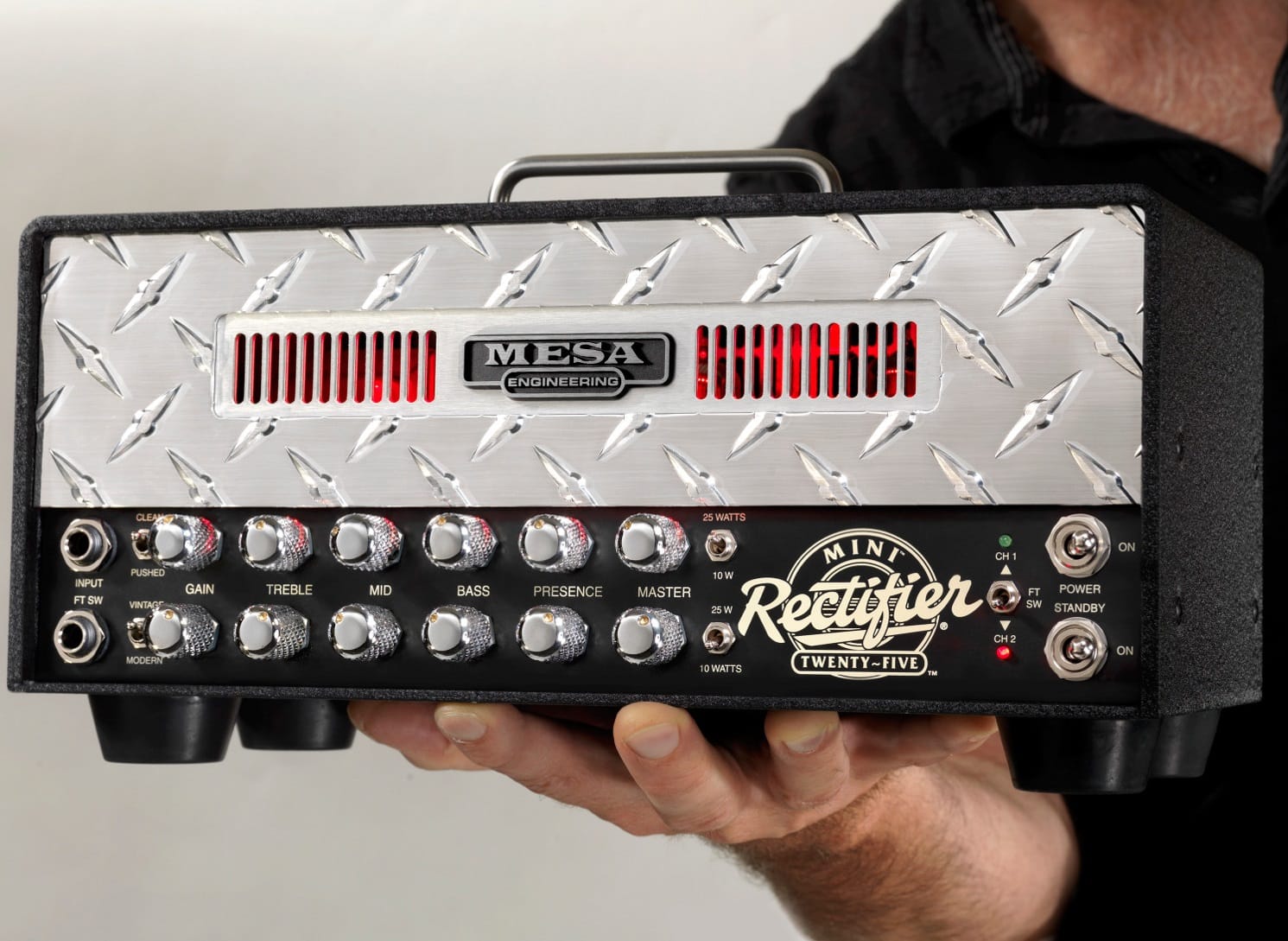 Looking at this device, the only thing that may come across as 'mini' about the Mesa/Boogie Mini Rectifier Twenty-Five amplifier for a guitar is the size. However, you will not believe the great things that it comes packing. It is powered by an EL-84 head that provides you with 2 channel and a 4-mode operation that provides you with complete control over your tones. The two channels provided enables you to switch between 25 watts and 10 watts making it a perfect amplifier for a practice room, a studio and even the stage. Taking a closer look at the mini, you will appreciate the built in effects, the footswitch as well as the aluminium enclosure that it comes in. to learn more on the equipment, read on.
A Mesa Overview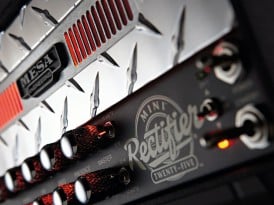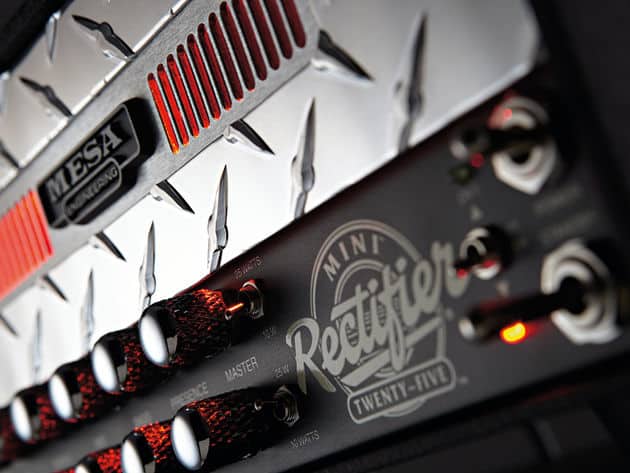 This little guitar head amp may only be 12 lbs. However, it was made out to be like a heavy weight champion. From the mini amp, you get sound that sounds almost perfect that is very lean when it is giving you crunchy tones from the channel 1 while the channel 2 provides a mix of modern and vintage high gain tones. Each channels comes with its own gain, bass, middle, treble master controls and presence. This means that you can equalise each channel to provide you with the voice just the way you want it. It is in addition extremely flexible and you can even plug into it an outboard gear through the fully buffered effects loop.
Perfect for the stage and the studio
The Mesa/Boogie Mini Rectifier Twenty-Five comes with a power switch (Multi-watt) on every channel so that you an easily toggle between the 25 watt gutsy setting and the easy 10 watt operation that has over time proven to be perfect for the practice room or studio room. Without a doubt, you can stage this device. And what is even better is the fact that you can decide to crank it up and take advantage of its EL-84 powered engine room. You will without a doubt fall love with the response that you will get. If you have heard of the expression 'playing the guitar amp' but have never really come around to know what it is, well, plugging in the Mesa/Boogie Mini Rectifier Twenty-Five will leave you with a crystal clear understanding.
Made to withstand travel
Despite the fact that it is very compact and lightweight, (surprisingly), the Mesa/Boogie Mini Rectifier Twenty-Five is built to with stand what the road has to throw at it. The aluminium chassis that it has, gives it a perfect mix of strength as well as light weight. It comes with its very own foot switch and a padded bag with a strap. With this mini guitar head, there is nothing really that you do not get, from portability, power and a quality tones.
Given that it Mesa Boogie is best in the business, this little MONSTER comes with a warranty of a whopping five years for the electronics, six months for the tubes and three years for the speakers. You might be asking how much this little guitar amplifier costs.