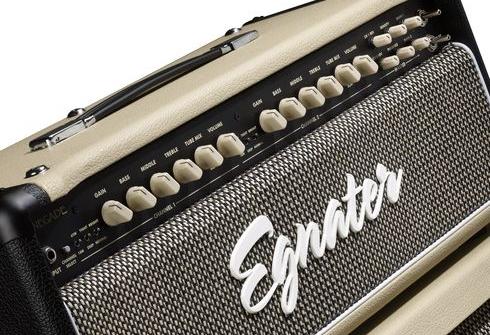 You know that kid in your class that was the rebel? Always sat in the back and caused chaos by disregarding all of the rules? The teachers couldn't get him under control, and all of the girls thought he was cool for that. Well, what if you could get those same qualities in a guitar amp? Now you can.
Introducing the Egnater Rebel 20, a wicked little tube amp that raises a major fuss. And the chicks will think you're cool. Well, maybe not, but it will help you get noticed…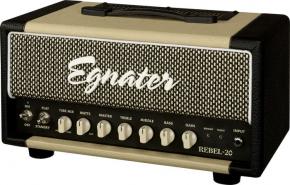 The Egnater Rebel 20 is an all tube amplifier that packs three 12AX7's, two 6V6's, and two EL84's manufactured by Groove Tubes. The crazy thing about the Rebel 20 is that it gives you the ability to 'blend' the tubes to fit your preference. The appropriately named 'Tube Mix' knob lets you dial between the 6V6 tubes (that have a more American sound) or the more aggressive EL84 tubes (which produce a more 'British' sound). Combine this unique feature with the ability to dial the amp in from 1 to 20 watts, you get a highly customizable tone that is suitable for a variety of scenarios: from practicing in your bedroom, recording on your PC, or rocking a small venue (and showing just how much of a rebel you can be).
When you add the Rebel 20's ability to control power and tube utilization with its effects loop (that doesn't suck, either on your tone or in its rebel status), Tight and Bright tone switches, and a three-band equalizer, you've got a tonal monster that only you can control.
OK, the Egnater Rebel 20 tube amp might not make you look any cooler to the ladies, but you will definitely sound better to everyone. Chicks dig great tone, the rest is up to you!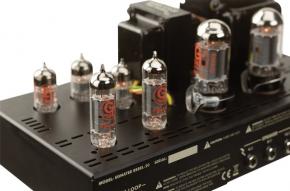 Egnater Rebel 20