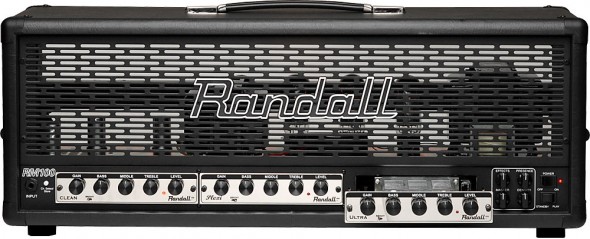 Randall RM100M MTS is one of the most flexible all tube guitar amplifiers, preamps, and combos ever created. Here is a demonstration video created by Vince Genella. Vince Genella takes you through some of the features and demonstrates the Clean, Plexi, and XTC Modules on the Randall MTS.
The Randall RM100 MTS is an extremely versatile 3-channel amplifier head that melds tradition and technology together. 3 independent channels can be loaded with your choice of any of the available tube preamp modules — The demo video demonstrates the Clean, Plexi, and XTC Modules. You can set this head up with tones that exactly fit your needs, then expand your arsenal anytime you like.
Enjoy the ease of replacing your power tubes anytime you like, with the very user-friendly power tube bias section. If a tube fails, no problem, the amp will kick that tube out of the circuit, and a small LED will light by the tube that fails.
Connect your RM100 MTS amplifier to any MIDI-capable external processor and program individual effects to each channel. With the MIDI in/thru, simply select your channel and external effect, using the included RF3 MIDI footswitch. The footswitch will select both the RM100 channel and effect you want at the same time. Also check out the Randall RM100KM MTS Guitar Amplifier. All modules include 2 – 12AX7 preamp tubes, 3 band EQ with bright switch, and level control.
Randall RM100 MTS