Life & Death of Stevie Ray Vaughan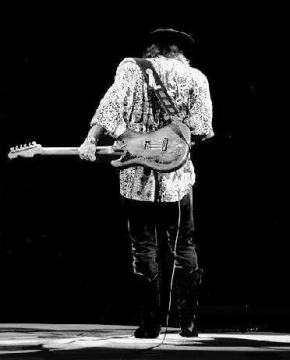 To understand what made Stevie tick, to get the whole story of the man behind the music, we have to turn to his closest confidants, the people who knew him best and miss him most. Given the opportunity to tell Stevie's tale and open up, revealing things they'd never revealed before.
At a young age, Stevie remembers a western swing band called Texas Playboys, they hung out at his house all the time. "They were a lot of character hanging around" Stevie continues "They would do some playing and liked to get drunk." Every once in awhile his dad would yell [affects heavy rural Texas accent], "Hey Jim, Steve, come out here and show them what you can do!". We can all imagine little Stevie and Jimmie Vaughan performing some music with the Roy Rogers roping a cow guitar.
Stevie got his first guitar when he was just seven years of age given to him by Michael Quinn. It was a Roy Rogers guitar with the picture of a cowboy roping a cow. Stevie also had a blanket that matched his Roy Rogers guitar.
Jimmie gave him his first guitar lesson. "Jimmie showed me a lot of stuff on guitar, but there was a time when Jimmie warned me, "if you ask me to show you anything again, I'll kick your ass." Well I did, and he did" –Stevie continued on "My brother Jimmie actually was one of the biggest influences on my playing. He really was the reason I started to play, watching him and seeing what could be done."
Seventeen years after his death, Stevie Ray Vaughan's influence only continues to grow. It can be heard in bar-rooms and arenas around the globe, in the playing of everyone from protégés like Kenny Wayne Shepherd to mentors like Buddy Guy to rockers like Mike McCready and Kirk Hammett. It can be seen in the popularity of vintage gear and straight-forward, ear-ringing tone, both of which were considered passé before Stevie proved there was plenty of influence in Fender Strats.
But perhaps the most telling evidence of Stevie's continued relevance is that his music still speaks volumes to millions of listeners. Some voices are stilled by death, but his has grown only louder.
"Unfortunately, you never fully grasp someone's greatness or importance until they're gone" says B.B King. "And I think that's true with Stevie. As the years go by and he's not here, it just becomes more and more clear how special he was, and how much he's missed."
Missed so much that hungry fans eagerly await news of "lost" SRV tracks discovered in the vaults, crossing their fingers with the hope that a mother-load of unreleased material sits waiting to be unearthed and aired.
At least some of these prayers were answered on March 23, 1999 when Sony Legacy released Stevie's four studio albums with Double Trouble (Texas Flood, Couldn't Stand the Weather, Soul to Soul and In Step), each of them were updated with four bonus tracks recorded in the same time frame as the original. A new Greatest Hits, Volume Two was released back in 1999 as well and both are still hot sellers to this date.
Stevie Ray Vaughan is a portrait of an artist completely dedicated to his craft, and of a man who had wrestled with his demons and emerged victorious, with a new lease on life and rededicated passion for his life's work. Stevie was undoubtedly making the finest music of his life when he died at age 35.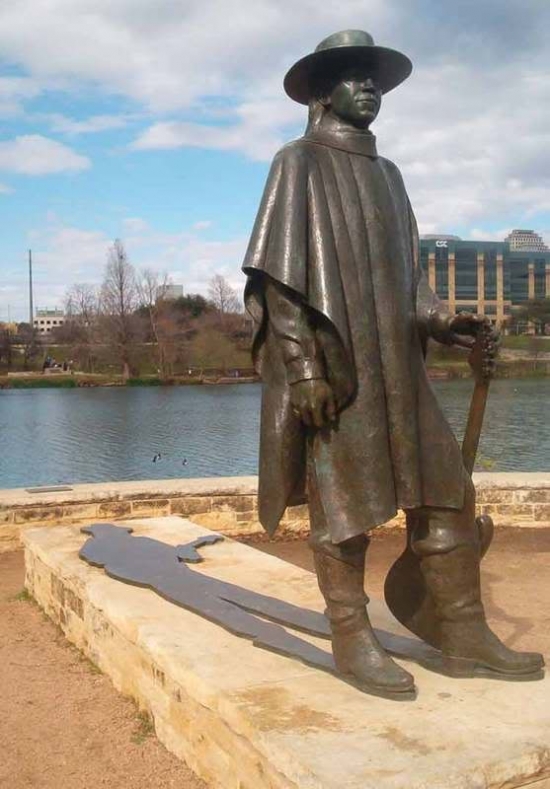 Stevie Ray Vaughan died, August 27, 1990, just a few moments after midnight in a helicopter crash after being in the air just a few seconds in East Troy, Wisconsin was just a short distance from his destination in Chicago and his new sweetheart Janna, Stevie's former fiancé.
Tags: michael quinn and stevie ray vaughan, Stevie Ray Vaughan photos for sale, warrant band guitarist gear,