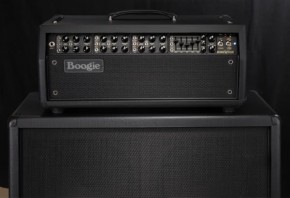 There are a few central debates that continually rage in this thing of ours, topics that never seem to get exhausted during online forum or real time arguing: Gibson vs. Fender, Fender vs. Marshall, Ginger vs. Mary Ann, Bud vs. Miller, and, most importantly, tube amps vs. solid state amps. These are the things guitarists think about. Now, I can't help you decide to play a Les Paul over a Strat or who to spend your most intimate Gilligan's Island moments thinking about (though I know where I stand on that particular issue), but what I can do is help you and all my many readers out there in Gear-Vault-land sort out this tube/solid state business. Both sides have their own fans and both sides can be equally passionate about their point of view.
Tube amplifier guys are sort of the guardians of the old ways, insisting that early 20th Century technology is all that ever will be needed to express the sound of an electric guitar. From vintage Fender tweeds to Plexi Marshalls to new boutique tone generators, tube guys love the warm sounds provoked by those glass bottles that launched generations of guitar music, mostly for the lush and often complex overdrive tones that tube amplifiers can deliver. Nothing really sounds like a tube amp for certain things, that's for sure, but there are also some drawbacks to running this sort of rig: tube amps require regular maintenance and care and feeding, are usually fairly to unbelievably heavy, and, unless you are running a very large and high-powered model, they don't do the loud and clean thing that well.
Solid state amplifiers, on the other hand, are often great at the same things that tube amps struggle with: they require almost zero upkeep, are usually much lighter, and many excel at getting clean tones at outdoor stage volume levels. Many tube loyalists don't care for SS-style distortion and, truly, many SS amps' dirty tones are nothing to crow about, although amps like Tech 21's Trademark series do a good job of copping tube-like sounds. Some players, like the late Dimebag Darrell, have embraced the sound of non-tube distortion and made it the platform for their tonal identity. Overall, however, fans of solid state amplifiers are usually fans of their amps' portability and versatility above all else. Modeling amps could also fall under the SS category, although their fans are usually as much into the effect-driven possibilities that modelers provide as they are into the tone of the amp, itself.
So who wins this fight club? That, gentle readers, is purely up to you. The question is not so much tube against non-tube but one of using the right tool for the job at hand. If you need real overdrive, there are nothing like tubes. If you need a versatile and reliable amp that can do loud and clean, you probably need a solid state machine. There really is no reason to fight about it; you can even own both. I do. Both types of amplifiers have their good qualities. It is up to each of us to pump something good through them and let those qualities shine.