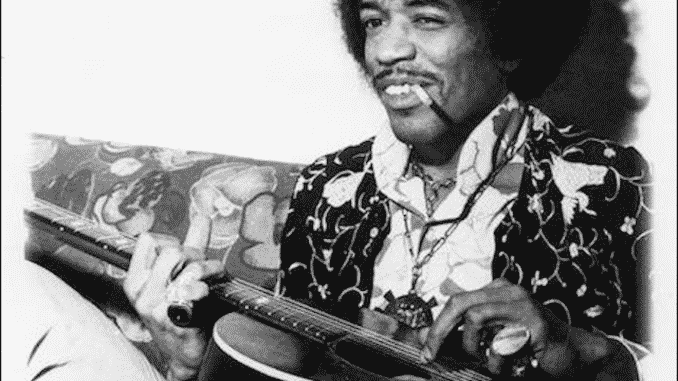 A guitar used by Jimi Hendrix to compose several of his classic songs is expected to fetch $225,000 at auction next month. The Epiphone acoustic cost the rock legend just $22.50 when he bought it from a New York store in the 1960s. Hendrix enjoyed playing the instrument so much, he took it with him when he later moved to London.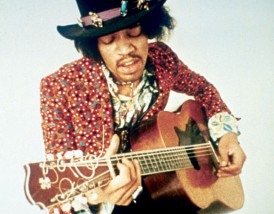 Hendrix's ex-girlfriend Kathy Etchingham, who dated the rocker when he lived in the British capital in the years before his death, says: "Jimi loved that guitar – he played it constantly… Jimi used it for almost everything he composed in the U.K."
The instrument will be sold by London auctioneers Bonhams on 15 December 2010. Jimi Hendrix Fire Fender Strat Guitar sold for $497,000 at auction in September 2008.
Source: Contactmusic.com.