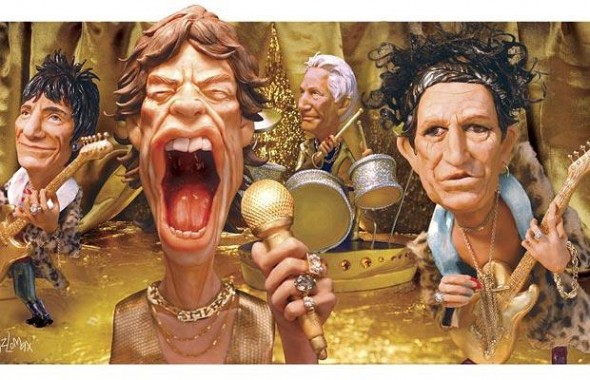 What makes a classic rock song? Is it the legendary era it was born? The fact that you know within the first two beats that this is YOUR SONG!?! The fact that time slows down and the world shuts up followed by the inevitable yet involuntary foot tapping/head banging as you Crank it Up? Maybe, that spark that keeps you Rockin' Out to it in your brain all day? There's No Way anyone could perform your Jam better! Are YOUR favorite classic rock songs untouchable?
Let's consider Limp Bizkit's cover of The Who's "Behind Blue Eyes." There was nothing particularly different or special about the song to make it unforgettable. Honestly, their mediocre at best cover sounds like a last-minute studio track filler. Fred Durst lacks the emotion and passion Roger Daltry brings to the table in the original version. To top it off, the best part of the song was cut out completely! Overall, an anticipated disappointment.
Classics are pushed way past their limits all the time. It's that stomach wrenching moment we have all endured, the moment you realize that an asshole has butchered your classic! Eminem did it to "Dream On." Puff Daddy did it to "Kashmir." Kid Rock was "creative" with his unbearable mash-up of "Werewolves of London" and "Sweet Home Alabama." The first time I heard "Undead" by Hollywood Undead, all I could hear was the "Crazy Train" intro underlying the ENTIRE song as a keyboard track. Many artists try and miserably fail at "sampling" a classic. Pathetically inputting a tiny slice of a classic in their new song with false hopes of topping the charts off the backbone of the legends we love. Sampling is just disrespectful to the original piece and its creators only serving as a hopeful distraction from the actual song being performed.
Thank the Rock Gods! There are exceptions to this rule. Angelique Kidjo and Joss Stone did an excellent remake of the Rolling Stones classic, "Gimme Shelter." The original structural qualities are not compromised by their fresh artistic vision. The best parts of the original song are Keith Richards' sick guitar licks and the soulful background vocals. What the Kidjo and Stone versions lose in lead guitar, they make up for in rhythm that gives the song a funkier groove.
An awesome cover song should exude fresh artistic perspective oozing creativity that distinguishes itself from the original while paying tribute to the Rock Gods that birthed it. I want a cover that is so great that I have both the original and the new version on my playlist. Are classic rock songs untouchable? My thoughts: A Resounding YES! Give us your two cents below in the comments section!
The Rolling Stones – Gimme Shelter