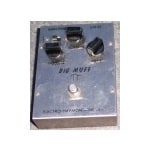 In the beautiful city of New York, the Big Muff, which acts as a guitar pedal that can distort fuzz sounds, became very well-known. The Muff was created, introduced and manufactured by Electro-Harmonic Company (EHX) together with its sister company, the Russian Sovtek. Primarily the Big Muff was used for electric guitars but later bass guitars also were able to make use of such a powerful yet tiny machine. The Big Muff guitar pedal was invented by Mike Matthews and introduced in the early 1970s. Carlos Santana and David Glamour were the two artists who first used this guitar pedal. Read more
Tags: 1971 big muff pi price guide, big muff delux pedal year, big muff guitar pedal, pedal guitar,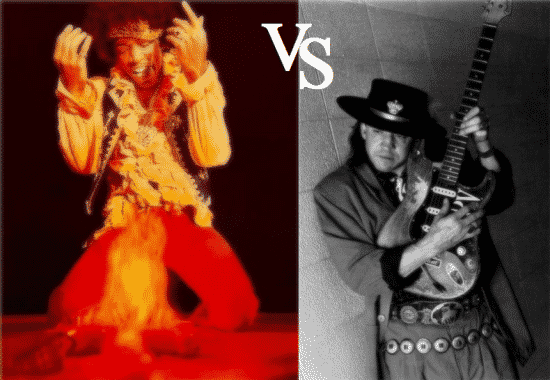 Two of the most revered guitar players in the blues/rock universe are Jimi Hendrix and Stevie Ray Vaughan. Both men helped define the sounds of their respective eras and are icons of the instrument and are most likely responsible for launching more guitar-playing careers (both real and air) than any post-Beatle guitarist outside of Eddie Van Halen. Today, however, your humble man of letters here at Gear-Vault has been given the difficult task of pitting Jimi and SRV in a head-to-head battle for musical supremacy, which is truly no easy task. In the flyover, both man share many similar qualities, from their explosions into public consciousness to their preference for Fender Stratocasters to their untimely deaths. When examined more closely, however, there are some major differences between the two that just might give one the edge over the other. Want to watch the fur fly? Keep reading. Read more
Tags: guitarist vault cant get into site, Better guitar Stevie kenny, the vault guitarist, stevie ray vaughan vs jimi hendrix, stevie ray vaughan paraphernalia, stevie ray vaughan guitar, srv vs hendrix, SRV better than hendrix?, jimi hendrix compared to SRV, jimi hendrix and srv,
Happy 4th of July, everyone! In honor of today's independence day, I think it's fitting to share some videos of, what I would consider, some of the greatest guitar players to ever perform "The Star Spangled Banner". Read more
Tags: star spangled banner guitar solo, slash marshall interview, star spangled banner tab,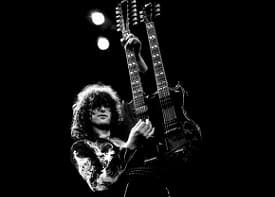 It's no secret that each major religion has a group of artifacts that its followers hold a high respect for. We guitar players have the same artifacts that we respect. The main difference is that ours can be used to raise fists and get laid. Well, Gear-Vault has put together a list of said guitars, so let's take a look at what many guitar players say are the holy of holies; the top ten most famous guitars, in no particular order. Read more
Tags: Famous Guitarists Gear, 10 guitar road vault, frankenstrat, neck thickness of Gibson Byrdland, Top 10 Most Famous Guitars,

When the phrase "guitar solo" comes to mind, you picture a guy just shredding apart a fretboard on stage to a crowd going absolutely crazy. This may hold true for some instances, but there are just as many great, even better guitar solos that only consist of a few notes…and are absolutely breathtaking. Read more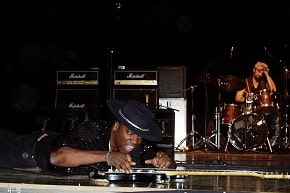 Blues You Can Use From the Desert Southwest – Every once in a while, you run across something that is just astonishing, something that you'd never expect to find. For this writer, that "something" is bluesman Carvin Jones, who has long been the pride of Phoenix, Arizona and has over time become a familiar and welcome face on the European concert circuit. Read more
Tags: carvin jones, are carvin ls1503 speakers go boom boom, carvin jones bio,
Premier Manufacturer Announces The Game Changer, In Addition to New String Offerings, John Petrucci Guitar and Ultra-Portable Gig Bag Amplifier
NAMM 2011 — Ernie Ball Music Man, one of the world's leading manufacturers of strings, instruments and guitar accessories, including the iconic Slinkys guitar string line, today announced that it will unveil The Game Changer, a ground-breaking, all analog pickup switching system that unlocks an extensive library of natural guitar tones previously unavailable in traditional pickup technology. Available in select Reflex guitar and bass models in 2011, this progressive innovation leads a host of new and exciting products Ernie Ball is set to launch at the 2011 Winter NAMM Show.
New Ernie Ball Music Man products are Read more
Tags: keith richards gear, ernie ball game changer, ernie ball game changer price, keith richards guitar gear, keith richards guitars equipment,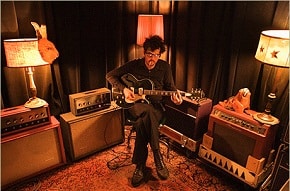 Tone is one of those things that guitarists look for, long for and obsess over. Non-guitarists often don't understand our mania for it and our ability to split endless hairs in pursuit of it. We all have our tonal benchmarks that set our ears ablaze and gave us something to aim for in our lives, and it is always interesting to find out what tones inspire what people out there in Gear-Vault-land. To that end, your ever-grooving staff here at GV has compiled a list of favorite guitar tones from the 1950's-1980's classic rock period that got most of us going on the tone questing lifestyle. It will surely cause much discussion and argument amongst all of you, but that is kind of the point. Let us know your favorites, too, as we like to keep these conversations going and see who all of you dig. Read more
Tags: guitar tones for songs, best guitar tones classic rock, classic rock amps, classic rock guitar tone, guitar tone classic rock, top 10 guitar tones,
A guitar used by Jimi Hendrix to compose several of his classic songs is expected to fetch $225,000 at auction next month. The Epiphone acoustic cost the rock legend just $22.50 when he bought it from a New York store in the 1960s. Hendrix enjoyed playing the instrument so much, he took it with him when he later moved to London.
Hendrix's ex-girlfriend Kathy Etchingham, who dated the rocker when he lived in the British capital in the years before his death, says: "Jimi loved that guitar – he played it constantly… Jimi used it for almost everything he composed in the U.K."
The instrument will be sold by London auctioneers Bonhams on 15 December 2010. Jimi Hendrix Fire Fender Strat Guitar sold for $497,000 at auction in September 2008.
Source: Contactmusic.com.
Tags: jimi hendrix guitar for sale, jimi hendrix guitar for sale at auction, Jimi Hendrix Guitars for Sale, hendrix guitar for sale, Jimi Hendrix Guitar Auction, jimi hendrix style guitar for sale,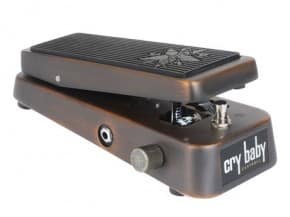 Wah-wah—it didn't take long for every guitarist, producer, and soundtrack composer to realize that they needed that sound. The early days of way production, however, were fraught with inconsistent components and a fundamental misunderstanding of the rigors a pedal would go through in the rock and funk worlds. Wahs were hard to get and varied wildly from pedal to pedal, all of which caused the effects to fall out of favor with players and drove many manufacturers out of business. Read more
Tags: 1981 dunlop crybaby, crybaby gcb95 history, dunlop crybaby history, wah pedal history,