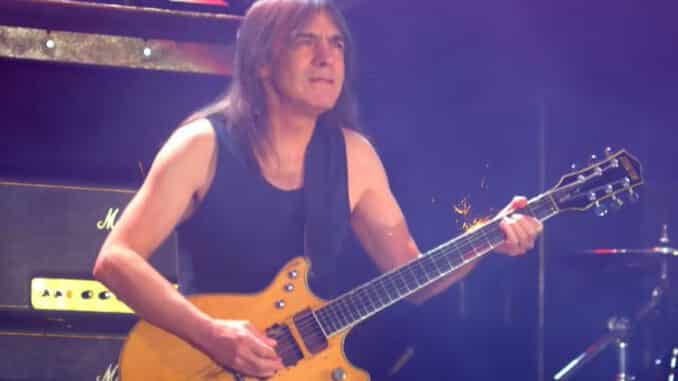 AC/DC, one of the heaviest hitters in the hard rock music world, has been in the studio working on their first new album in eight years titled, Black Ice; an album that will give any hairy woman a boner, including you – don't believe me? Watch the video at the end of this story. Be sure to comment and tell us what you think of AC/DC's album, Black Ice, or else you will be sent down the Highway To Hell and Thunderstruck! For Those About To Rock, read on…
The album [Black Ice] is scheduled to be released sometime in the fall of 2008. As for a title, the band has yet to let the world know what the new CD will be called. Of course, AC/DC has confirmed that their will be a major tour following the new album's release.
According to AC/DC's bassist, Cliff Williams, "[When] the last tour ended in early '01, you'd see kids on their dads' shoulders. And these kids were like 10, 12 years old. It will be tremendous to see that again. And it's very cool – younger kids getting into older music." Older music indeed, the group have been rocking out since the early 70's.
According to the Wall Street Journal, the band has signed a contract with the larger-than-life retail monster, Wal-Mart, to keep the album an exclusive to their chain. This move worked out well for a few other bands: Journey, The Eagles, and Garth Brooks. Check out Black Ice now!
Full Album Video
Black Ice Track List
                     1. Rock 'n' Roll Train (Angus Young, Malcolm Young)
2. Skies on Fire (Angus Young, Malcolm Young)
3. Big Jack (Angus Young, Malcolm Young)
4. Anything Goes (Angus Young, Malcolm Young)
5. War Machine (Angus Young, Malcolm Young)
6. Smash 'n' Grab (Angus Young, Malcolm Young)
7. Spoilin' for a Fight (Angus Young, Malcolm Young)
8. Wheels (Angus Young, Malcolm Young)
9. Decibel (Angus Young, Malcolm Young)
10. Stormy May Day (Angus Young, Malcolm Young)
11. She Likes Rock 'n' Roll (Angus Young, Malcolm Young)
12. Money Made (Angus Young, Malcolm Young)
13. Rock 'n' Roll Dream (Angus Young, Malcolm Young)
14. Rocking All the Way (Angus Young, Malcolm Young)
           15. Black Ice (Angus Young, Malcolm Young)