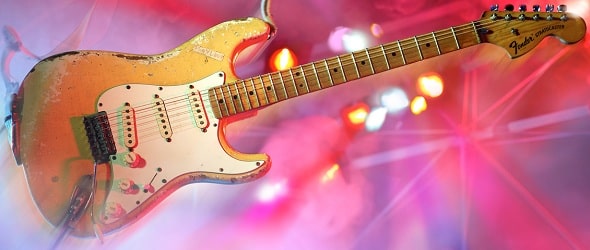 We have blistered our fingers, cried into our empty whiskey jars and played for lost love. Yes, we have lived the blues, and all thanks to those wonderful Starlicks people, whose batch of instructional guitar videos explore the work of the finest blues masters to ever slide, bend or swing.
While traditional transcriptions can provide a good deal of essential information about a song, they can't demonstrate the many nuances of phrasing and rhythm necessary to accurately perform the material. This is where Starlicks' videos do their stuff. The hour-long tapes, each dedicated to a major figure of the genre, make use of a split-screen to capture both the fretting hand and strumming hand, while each video's accompanying booklet explains the finger points and patterns crucial to the player's style.
The First video to "woke up this mornin'" is Muddy Waters Guitar Style. Hosted by the brilliant monikered "Steady Rollin'" Bob Margolin, this tape makes light work of one of the heaviest bluesmen in history. Steady is the perfect teacher for this release, having enjoyed seven-year tenure in Muddy's band, during which he learned from the master himself. From his comfy back-stoop stage set, he begins by introducing Waters' trademark open-G tuning, then expands to include slide work and picking and slide tutorials in standard tuning. Steady's authentic solo renderings of songs—including "Rollin' and Tumblin'," "Blow Wind Blow" and "Kind Hearted Women"—are made all the more enjoyable through his detailed explanations, fascinating anecdotes, and dry-wit delivery.
T-Bone Walker Guitar Style and Freddie King Guitar Style are both hosted by the amazingly versatile Duke Robillard, who has recorded more trade styles than you can shake a mojo at. Robillard is particularly adept at serving his T-Bone well-done, with authentic dishes like "You Don't Love Me," "T-Bone Boogie" and "I Get So Weary." Starting with a detailed look at T-Bone's idiosyncratic choice of blacking chords, Duke lays the foundation of the electric pioneer's style. Subsequent lead examples are played against these rhythms, highlighting T-Bone's inventive use of simple scales in the basic position.
Duke's Freddie King flick is equally impressive. Arguably one of the riffiest, groovies blues virtuosos, King cut the template for hook-laden rock that humbled fledgling greats like Eric Clapton. Robillard offers real insight into King's spectacular style, providing detailed explanations of King's rhythm and lead work played over his preferred chord voicings. Highlights include a full break-down of the signature instrumental "Hideaway," and the classics "The Stumble" and Sen-sa-shun." In case you'd forgotten how hip this cat was, there's also some rare footage of him working his magic.
While the above videos cover the work of clearly departed bluesmen, Delta Blues Guitar features a living legend. David "Honeyboy" Edwards has quite a tale to tell and one helluva soundtrack to go with it. His thick Mississippi accent is a testament to his Delta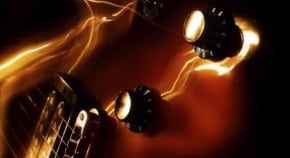 blues upbringing, which reached a crossroad when, at the age of 21, he met Robert Johnson. Edwards tells this story and provides his eyewitness account of Johnson's death. More spectacular is watching Honeyboy demonstrate his laid-back style: inventive roosty blues played in standard tuning with a bare thumb, a few finger strokes and 83 years of experience. Honeyboy offers finger and slide examples of his own work, alongside those of historical players like Johnson and Big Joe Williams, who actually taught him to play. Any closer to the 'sippi Delta and you'd have mud between your toes.
As a blues instructional videos go, Starlicks have produced a collection of high-quality, well-placed and inspiring lessons by talented players. Some say you have to live the blues to learn the blues, but these tapes offer an irresistible shortcut to the legacies of these great guitarists. Just don't go makin' no crazy deals down by the crossroads, y'hear?
Al Pitrelli – Star Licks Video Intro Theme