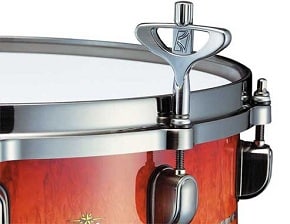 Understanding how to properly tune your drums is the foundation of an excellent sounding drum kit. In this guide we will begin with the tuning of the snare drum. But first we will go over a few drum tuning tips. Read more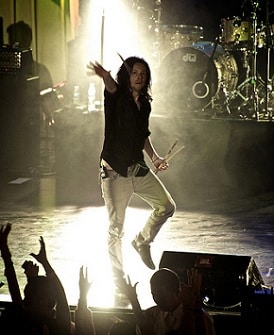 We have all seen it before; drummers whipping their drum sticks out into the crowd at the end of a bad ass concert. Generally I think that we all just assume that someone in the crowd catches the sticks and ends up with a really awesome concert souvenir. This is usually true, but what about an audience member getting lambasted upside the head by a flying drum stick? Read more
In an ongoing effort to offer high-end features, unsurpassed quality and maximum value to both retailers and consumers, Drum Workshop, Inc. has announced the addition of the Mainstage Series to its value-priced line up.
Designed to offer entry-level players, educators and parents a complete turnkey package, Pacific's new Mainstage Series includes a durable wrapped finish that's available in two distinct colors, Bronze Metallic and Black Metallic. The 5-piece kits come in F.A.S.T. sizes, which include 8×10", 9×12", 14×16" toms, 16×22" kick and matching 5×14 snare and retails for $1,166.99 with a Pacific hardware pack that contains a CB700 cymbal boom stand, CS700 straight cymbal stand, SS700 snare stand, HH700 hi-hat stand and drum throne. The complete set-up also includes Sabian SBR crash, ride and hi-hat cymbals. Read more
Ringo Starr — New York's Metropolitan Museum of Art is recognized for its celebrated exhibitions of iconic visual musicians, most of them deceased, but also plenty of alive ones who've attained high-rating status of their profession. Read more


DW recently announced the addition of several new high-end models to its Collector's Series line. Widely regarded as one of the foremost makers of custom drumsets, pedals, hardware and percussion accessories in the industry, DW continues to offer a wide variety of custom snare drums for varied musical applications, including proprietary models such as the hybrid metal alloy and wood Edge, the Super Solid with solid shell compression wood technology and the vent-adjustable Acoustic EQ. Read more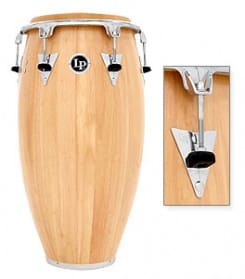 We all have those moments when we pop ourselves on the fore head and say "Duh!" why didn't I think of that? Well it seems the engineering team over at Latin Percussion are breaking out the ice-packs and taking some aspirin, because they've finally done it. Ladies and gentlemen, boys and girls I present to you the LP Top-Tuning Conga! Read more
This is neither the first time you've read me touting the fine wares that are Protection Racket's products, nor do I suspect it will be the last. For something as simple as a soft-case you might not expect a whole lot to be said. Well friend, this is where you're wrong. I expect companies to put forth the best possible effort when they bring a product to market, after all I don't buy rotten fruit from the farmer's market, I want the best, the freshest, the brightest! The brightest indeed! Read more
Drum Workshop, Inc. recently unveiled a new line of quality, yet value-priced, snare drums aimed at working drummers, students and weekend warriors everywhere. The aptly named Blackout series features a stealthy black on black appearance that is neutral enough to fit in with every kit.
Designed to offer a quality, all-maple lacquer drum at a very competitive price, the Blackout Series is available in 6×10″ (retail $218.99), 4×13″(retail $272.99)", 5×14″(retail $272.99) and 6×14″(retail $272.99) sizes and features an all-maple shell, high gloss black lacquer finish, side-to-side throw-off, oval lugs and Remo heads. Read more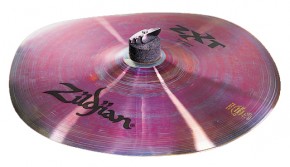 Drummers have a unique perspective when it comes to generating sound. While other instrumentalists are limited to what they can be plugged into via an effects-loop or, stomped on via a bloated pedal-board, drummers can make virtually anything percussive. Kitchen sinks, lengths of copper pipe, hubcaps and license plates have all found there way to my percussive arsenal. Found objects can really open up one's sonic creativity. Read more
Yamaha are proud to announce the release of the new DTX550K electronic drum set featuring the award winning DTX pad. — Mid-priced set with DTX-PAD Textured Cellular Silicone Heads. Read more