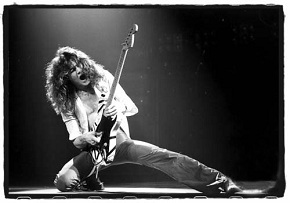 All is forgiven. The cheesy keyboards on "Jump". The parachute pants and bandanas. The entire Sammy Hagar experience. Gary Fucking Cherone.
All is forgotten. Steve Vai's heart-shaped triple-neck guitar. The porno-flick soundtrack. Valerie Bertinelli. Chickenfoot. None of it matters now.
Van Halen is back, which you've heard before. Hold on, though – they're back with singer David Lee Roth, which you've also heard before, but what you haven't heard until now is a studio album from a reunited Van Halen. With the release of the first track and accompanying video, "Tattoo", it's official, even without original bassist Michael Anthony in the lineup (replaced by Eddie's kid, Wolfgang, making Van Halen something of a family reality show).
I have used this space in the past to bang on Eddie Van Halen about the staggering price of his guitar and amp line (anybody want a basswood axe and a mini-head for $8,500? No?) and that criticism still stands. As far as what this guy can still do with the guitars of his own making, the word is, "Wow".
It's not just that Eddie has retained his considerable prowess in his advancing age (the recording studio is a very forgiving environment even to those with an artificial hip), or the fact that Dave can still belt. It's the aggression behind the new music. It's the decidedly not-sing-songy solo work combined with the thick, edgy tone, cutting like a hunting knife with a tree-saw on the spine of the blade. Eddie and Dave clearly aren't interested in what those wheedling little record company executives want to put out; all that matters is what had been pent up for so long and (to paraphrase John Lee Hooker) had to come out of them.
As the pro athletes like to say, it is what it is: It's bad-ass American rock 'n roll delivered by one of the greatest bands ever to do it. It laps the grunge era, the hip-hop-hybrid era, the chick-band era, the Pissed-Off-Cookie-Monster-on-Vocals era, and all the other eras that have been regurgitated in our direction by the soulless music industry over the years.
Without delving too much into the politics of Diamond Dave's standout line from "Tattoo" (Uncle Denny had a gold tattoo/He fought for the union, some of us still do), this song and the album are sure to energize Van Halen Nation, and not just in the way that will make them bob their weary heads and tap their sore feet. It is no stretch to say that this Van Halen record came along at just the right time. America needs… No, America is Van Halen.
After all, who are Van Halen's fans, the hard-core millions for whom this album is clearly intended? The Beatles, Hendrix, the Doors, the Stones, Led Zeppelin, Pink Floyd – in other words, all the great ones – all either belonged to the Boomers or, worse yet, to Great Britain. But Generation X, those mullet-bearing American kids – either the Members Only-Izod kind or those who preferred Levi's jeans and leather jackets – could claim Van Halen as their own. We blasted their hits out of the crappy cassette decks in our Detroit-built lead sleds with Dad's old stereo speakers wired up in the back seat.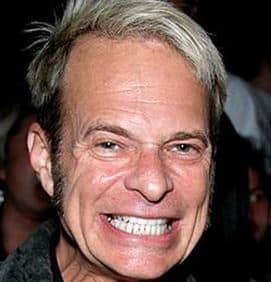 David Lee Roth left the band right about the time that Gen-X, for better or for worse, begun making the transition from school to work. We've been stuck in a time warp ever since. We've been losing sleep and now we're unemployed. Where have all the good times gone since 1984? What has happened to our wages and our fortunes? Nothing. Where do we find ourselves? Nowhere. And who's going to have to dig us all out of this shit? We are.
Of course, as a generation, we've already been slapped with the label of Slacker so nobody's expecting much out of us. How can you blame them? In the last four years nary a peep has been heard from those of us who are approaching our so-called prime earning years.
Is a new Van Halen album, and by all appearances a damn good one, going to energize anyone who is or should be in the midst of the work force? Only scores of millions of people. Is there any quantitative assurance that this good feeling I've got will translate into increased GDP? Of course not… And that doesn't change or diminish this good feeling one little bit.
There's been some mild criticism of "Tattoo". It's a half-step slow, somebody said, but not compared to the relentless pulse of "Runnin' with the Devil", one of the greatest head-pounders ever (by VH or anybody else). The bass work, predictably, has drawn some fire for having too much distortion – a subjective argument at best. There's a certain amount of unfairness in comparing Wolfgang to the legendary Anthony in the first place, and in the second place, get with the times. Oh, and some people don't like the backup vocals anymore. For those people, they make Kleenex.
Where this 21st Century incarnation of Van Halen will go, nobody knows, but the new logo features the initials VH on the front of a locomotive. That train is currently riding along some shiny new metal tracks. Van Halen fans can finally sit back, exhale, and enjoy the ride.