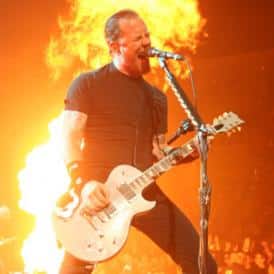 A few decades ago, Electro-Voice set the audio industry on its ear when they introduced the NeoDymium (N/DYM) line of durable and affordable dynamic microphones, which boast response and performance characteristics comparable to costly condenser mikes. EV continues to add to the N/DYM stable, improving the technology and designing models for specific tasks. Two of the favorable entries in the line, the N/D 367s ($129) and N/D 468 ($199) are respectively, targeted at female vocals and instrument applications. Both exhibit the usual EV treatment—sleek design and very durable construction.
The super-cardioid N/D 468 is designed to mike a variety of instruments. Its capsule sits in a mechanical yoke that allows you to pivot the element for optimum placement. This is a very convenient feature; it only took us a few seconds to fine tune mic placement on a Peavey Delta Blues amp's 15-inch speaker, which can be a chore to mike with a conventional dynamic.
More importantly, the N/D 468 sounded wonderful. With the amp dishing out clean tone at moderate volume, the mic captured every nuance of a Strat's spankin' attack: chords shimmered, string pops popped hard, and vibrato and sustain sounded rich, real and detailed—with none of that nasal, rolled-off sound some dynamic mikes produce. The 468 performed will when we cranked up some distortion. It delivered a balanced tone with the mic about three inches from the speaker. Moved closer, the 468's hefty proximity effect yielded thumping low end that made the amp sound more like a monster stack than a mid-powered combo.
The End Line
Good technology put to good use. Electro-Voice's N/DYM mikes continue to offer extraordinary performance at a workingman's price. https://www.electrovoice.com/
*Image is James Hetfield of Metallica