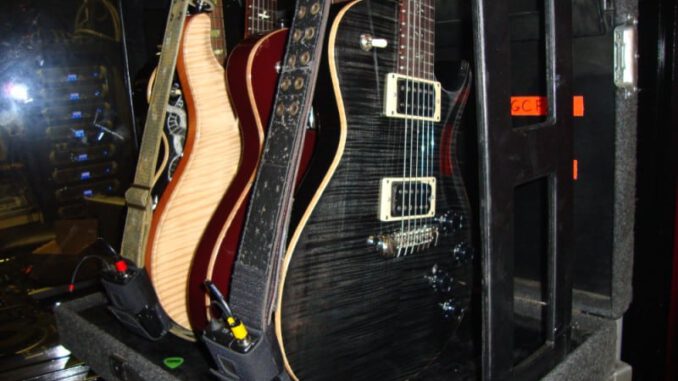 TRAVERSE CITY, MICHIGAN — GROUND ZERO–Paul Phillips, guitarist of Puddle of Mudd, rig and set list images from the show at Ground Zero.
This is part two of three for the GEAR-VAULT / MUDD experience at Ground Zero on February 19th 2010. Read the Gear-Vault and Paul Phillips face-to-face interview.

Puddle of Mudd Set List
NOTE: See Tiger C, Red C#, Blonde STND. That is the guitar Paul plays for that song and the tuning used for that song.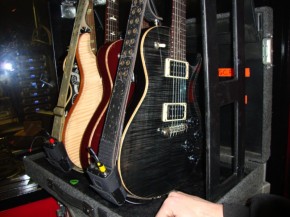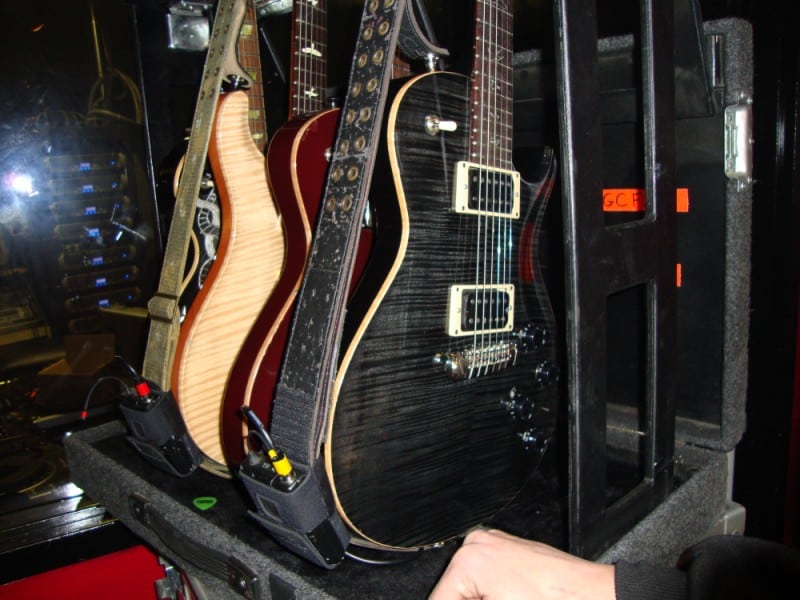 Paul Phillips Guitars
PRS 22 Tiger
PRS 22 Red
PRS 24 Blonde
Gibson Les Paul Snake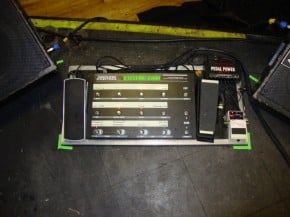 Paul Phillips Pedal board Case G17
Voodoo Lab Pedal Power
Vox Wah Pedal
Boss TU-2
GCX Control Pedal Board
Ernie Ball VPJR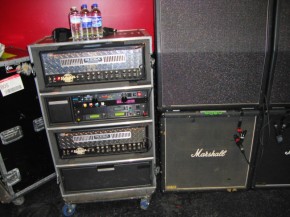 Paul Phillips G-11 GTR Rack
Mesa Boogie Triple REC
Mesa Boogie Triple REC
Furman PL-Plus II
Shure U4D
Shure U4D
Whirlwind Multi Selector
Ground Control Pedal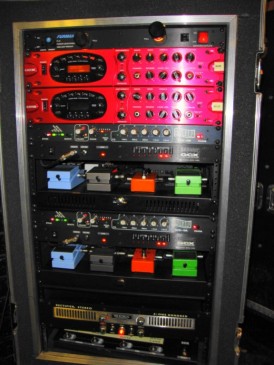 Paul Phillips G-12 GTR Rack
Furman PL-8
Line 6 POD XT PRO
Line 6 POD XT PRO
CryBaby DCR-ISR
Ground Control GCX
Voodo Labs Pedal Power
Boss NS-2
Boss CH-1
Boss RV-3
Boss PH-2
MXR Phase 90
CryBaby DCR-ISR
Ground Control GCX
Voodo Labs Pedal Power
Boss NS-2
Boss CH-1
Boss RV-3
Boss PH-2
MXR Phase 90
Mesa Boogie Stereo Z:100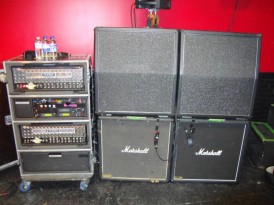 Paul Phillips G-13 Gtr Cab
Mesa Boogie 4×12 Gtr Cab
Paul Phillips G-14 Gtr Cab
Mesa Boogie 4×12 Gtr Cab
Paul Phillips G-15 Gtr Cab
Marshall 1960b 4×12
Paul Phillips G-16 Gtr Cab
Marshall 1960b 4×12
Paul Phillips of Puddle of Mudd Rig Images
Page 1 | Page 2 | Page 3
Advertisement