Featured images of a rare Ibanez JS2PRM (Premium Rock Mirror) Joe Satriani Chromeboy. This guitar is the real deal and was not cheap – Read more info on the Ibanez JS2PRM Chromeboy
Here is the JS2PRM in the original box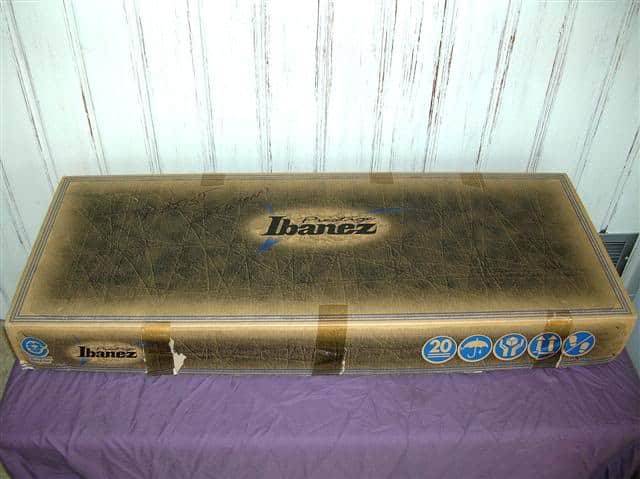 —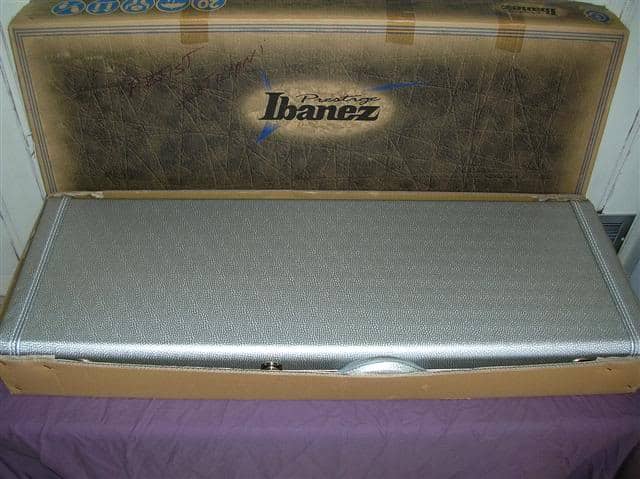 This is the store price tag when the guitar was new at the store $5,329.99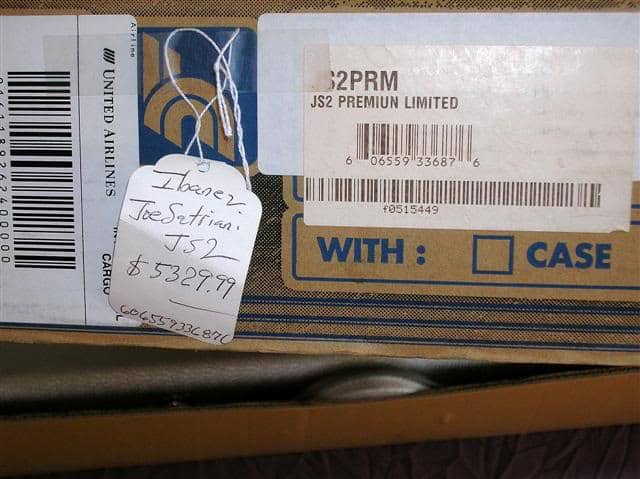 The silver/chrome case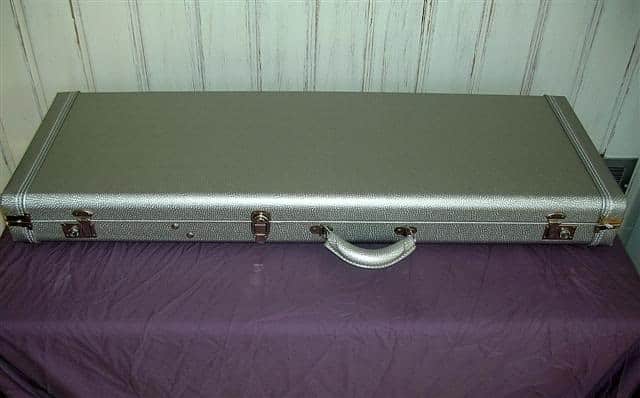 See the silver liner and the bling-bling 🙂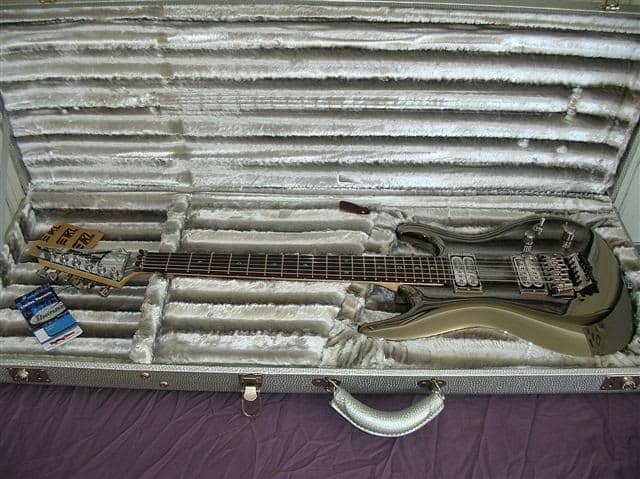 The official Ibanez JS2PRM Inspection Card
Inspection Card – Made in Japan — July 21st, 2005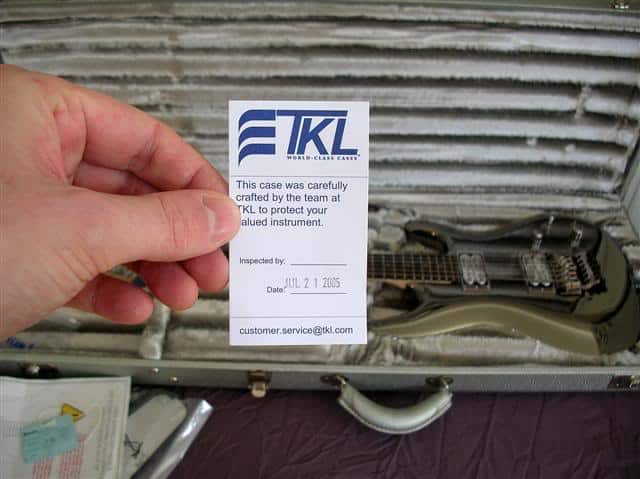 Instructions how to attach the "Protective Pick Guard"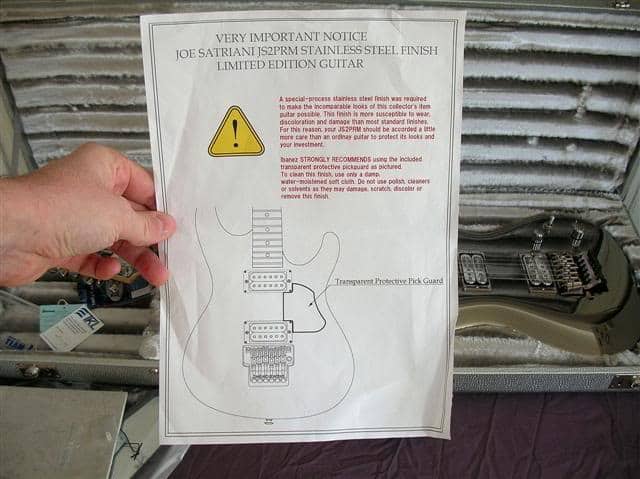 —
Two whammy bars and a bunch of extra nylon clips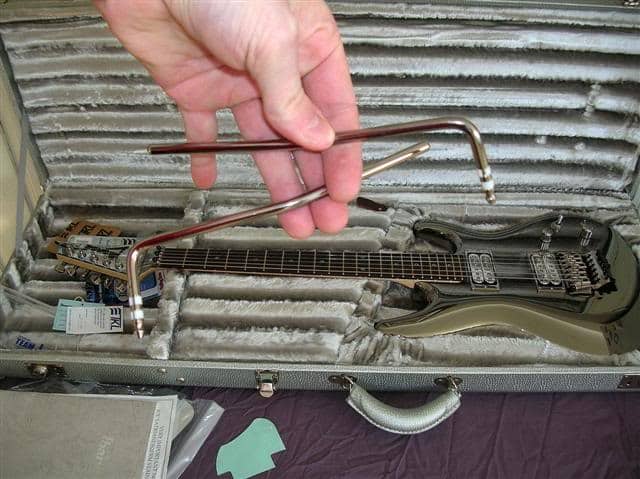 This is the XX page manual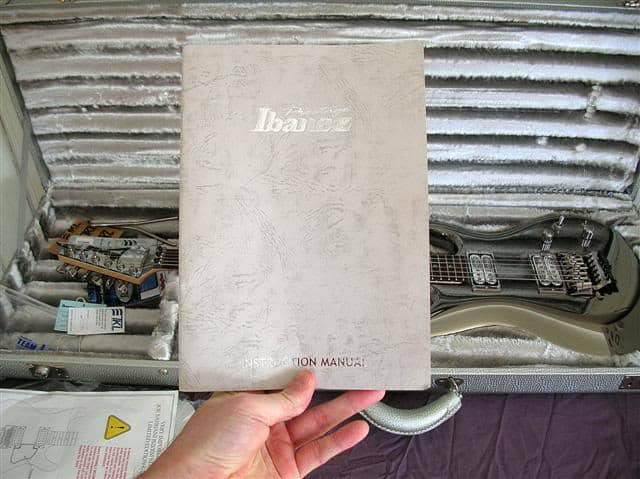 This is the "Protective Pick Guard" – never been stuck on. Still new!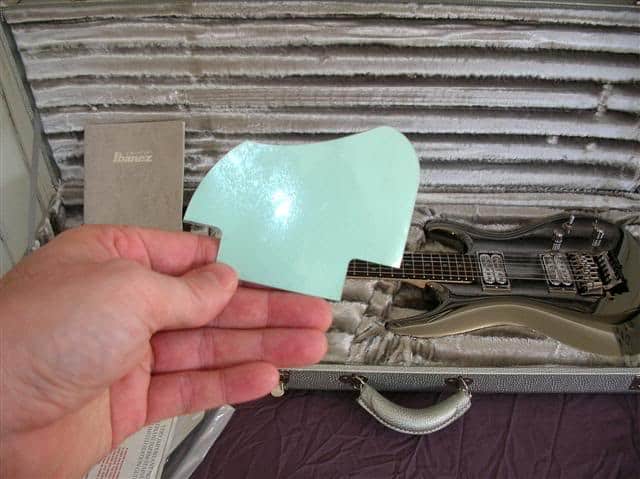 This is the Ibanez chrome guitar stand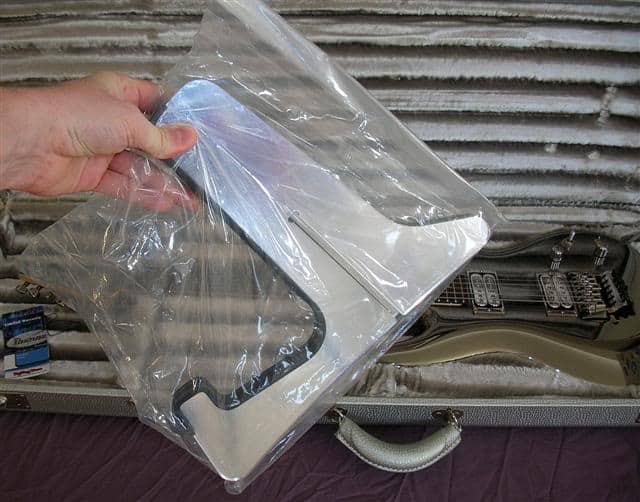 Warranty Card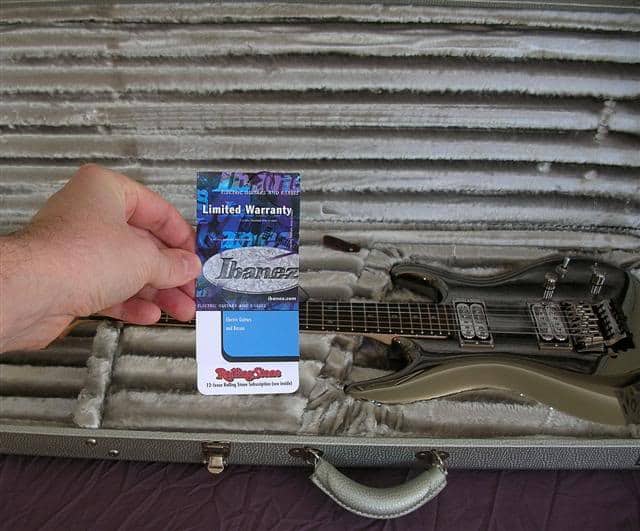 W/ the JS2PRM serial numbers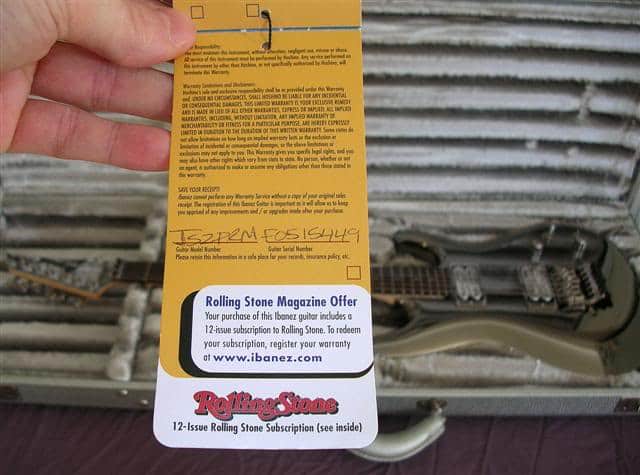 Superior Craftsmanship only Joe Satriani Would Approve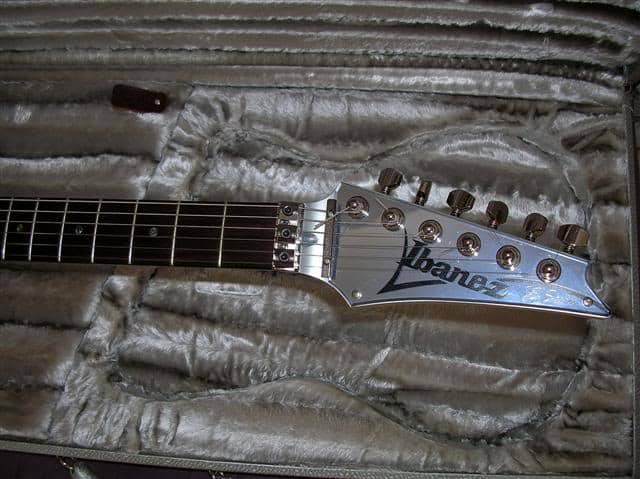 Shiny Ibanez JS Series Headstock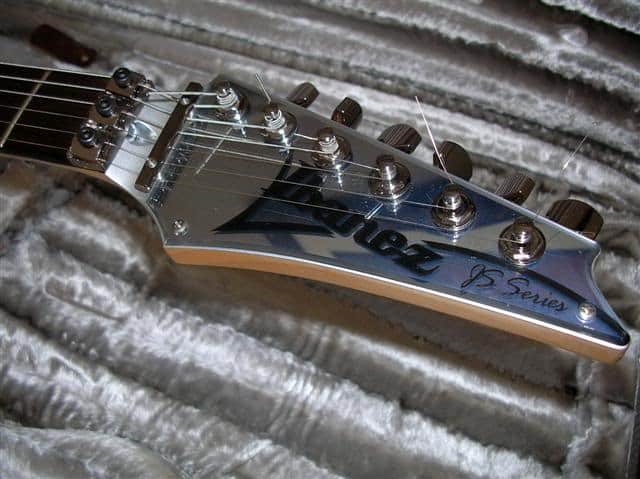 Double Locking Clamps at the Neck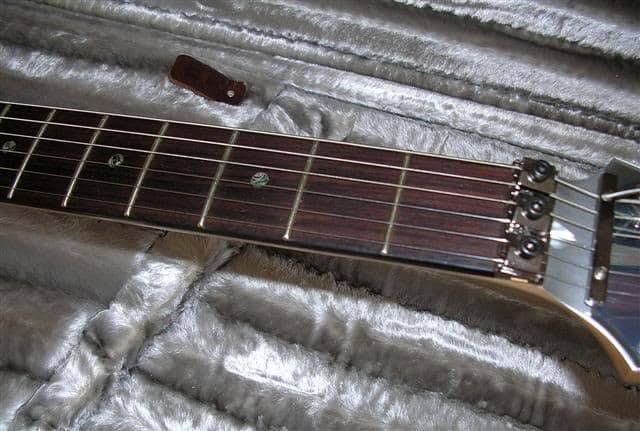 Look At This Guitars Frets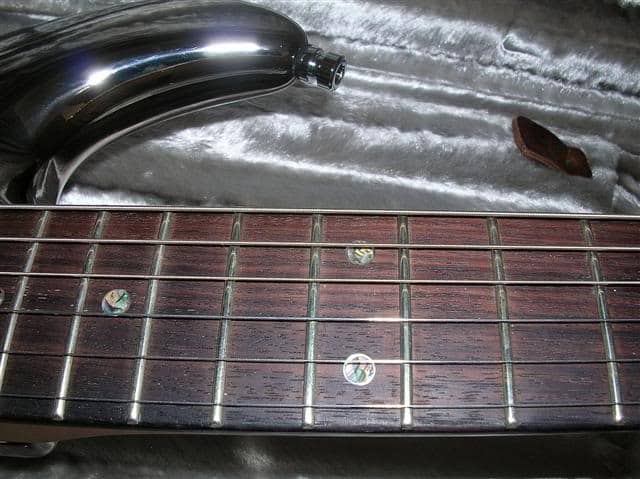 Such Pretty Abalone Inlays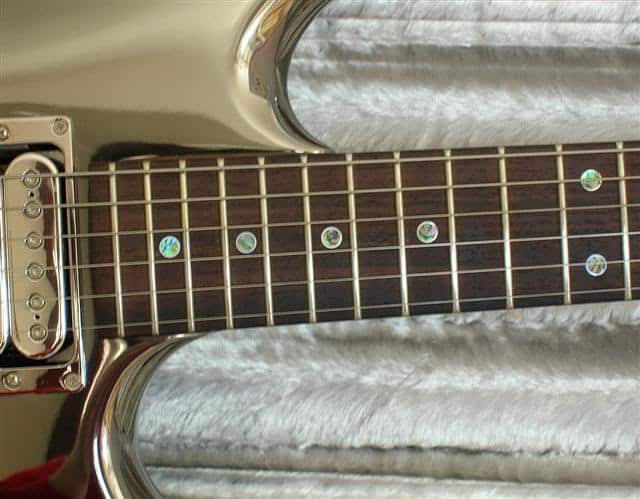 The Guitar Sitting In Its Case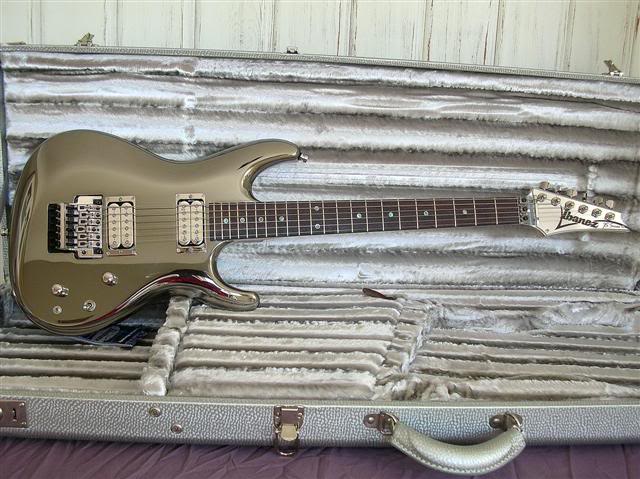 It's really hard to take photos of the JS2PRM with all the chrome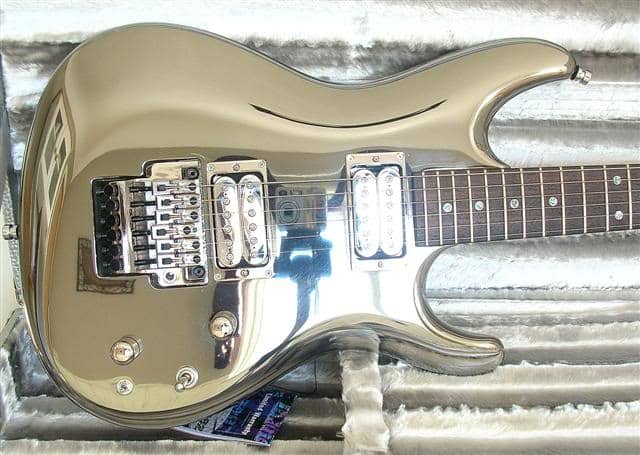 Ibanez JS Series Neck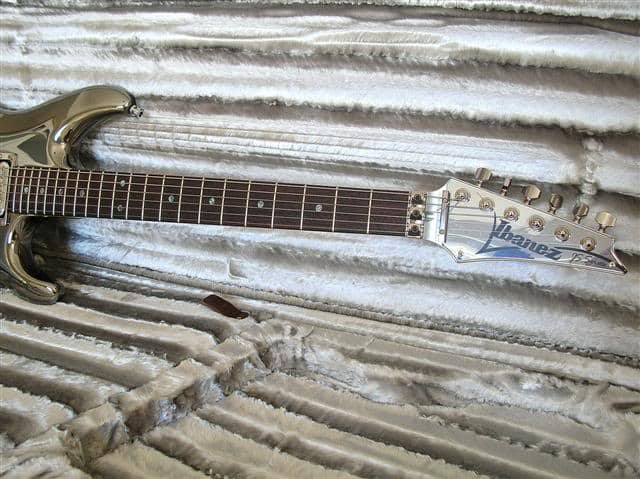 The guitar finish is like a mirror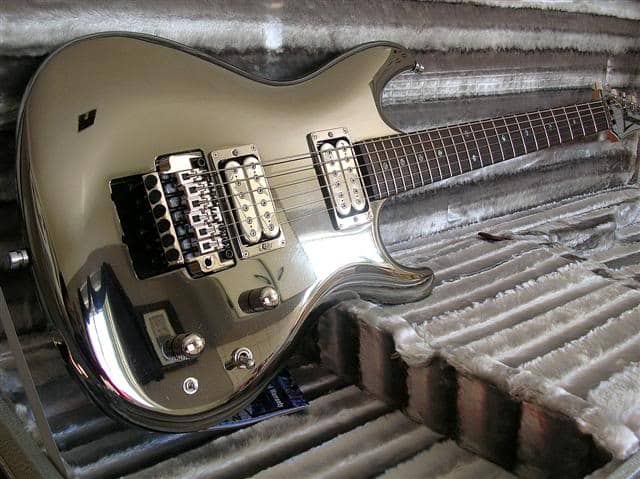 You can see the reflection of the camera/tripod in this photo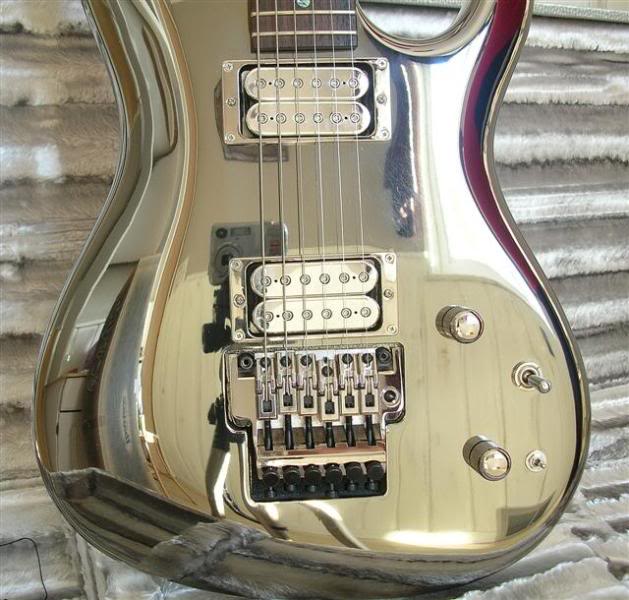 Nice contour where the neck bolts on – metal back-plates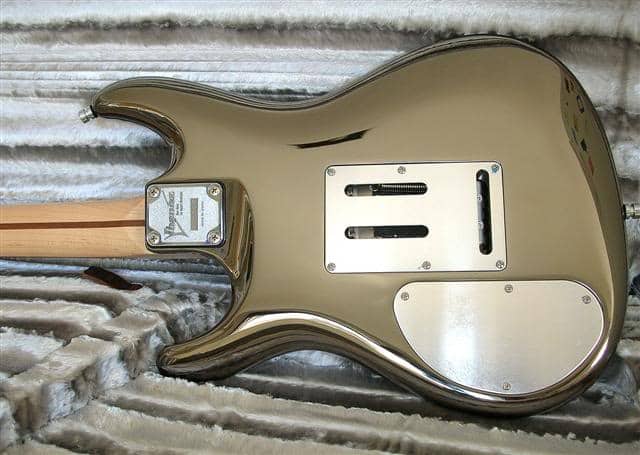 GOTOH tuners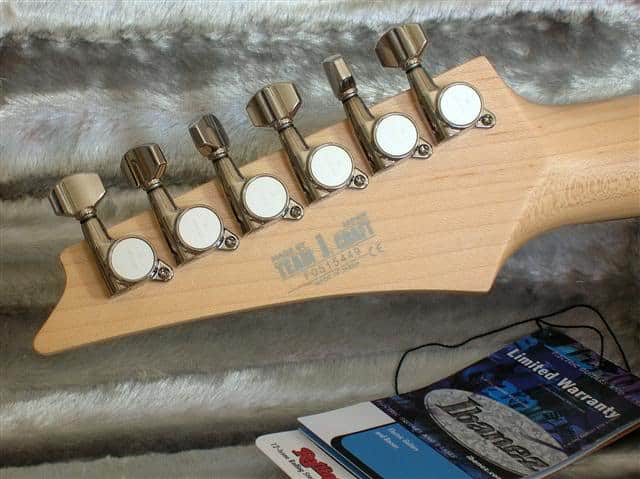 See the Thickness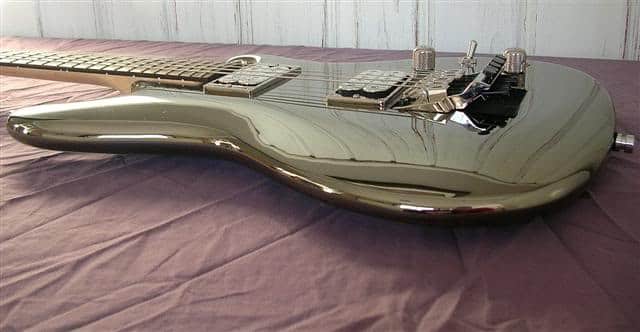 Look How Sexy the JS Series is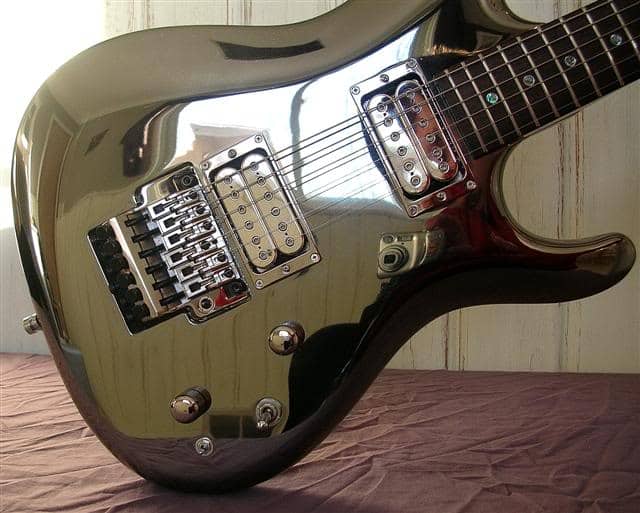 How Thick This Joe Satriani Ibanez Is…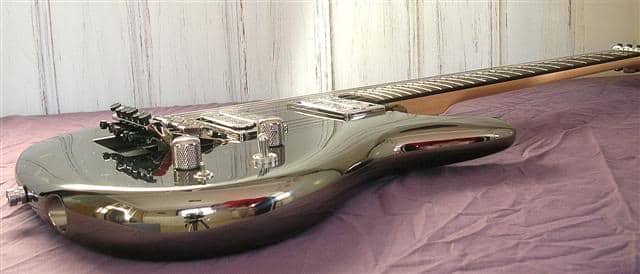 Ibanez JS Series Top View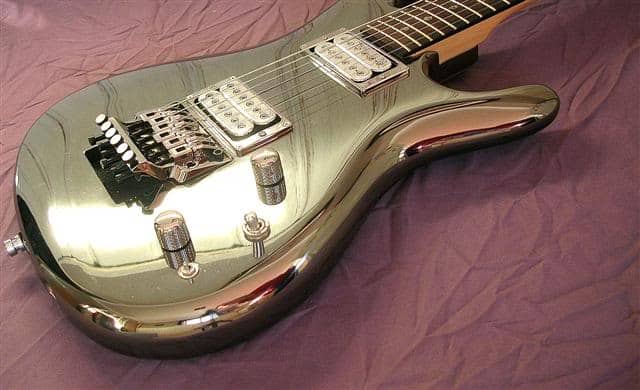 Shiny Joe Satriani Ibanez Headstock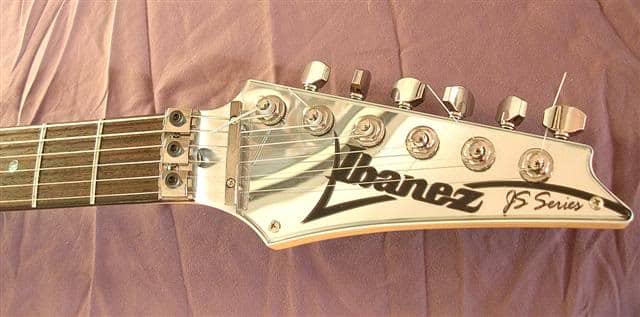 Look How Beautiful This Guitar's Abalone Guitar Inlays Are…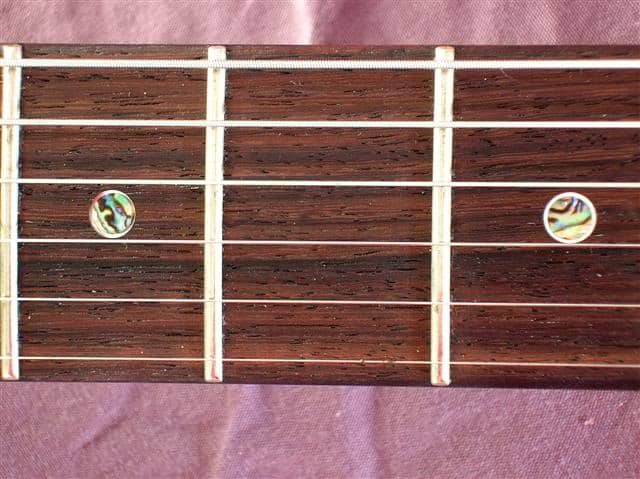 Close up of the Abalone Inlay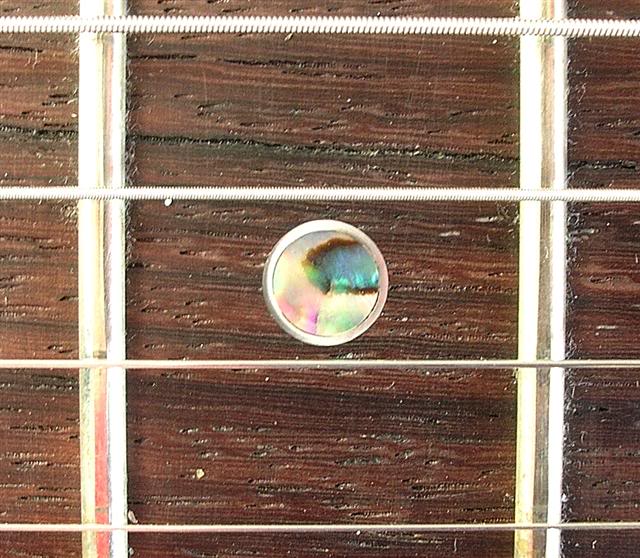 Chrome Guitar Pickups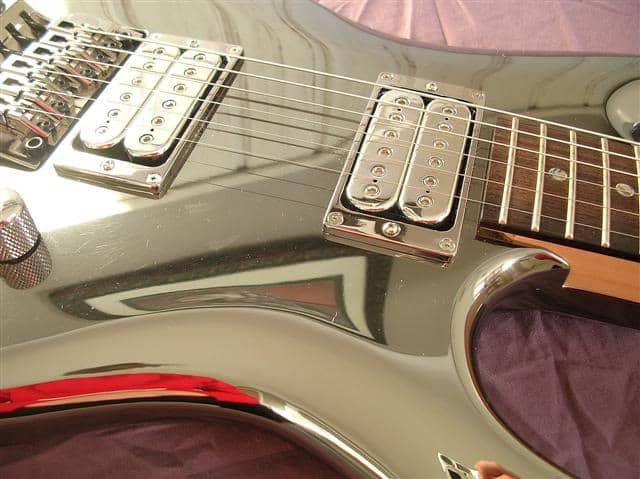 Pretty Chrome Switches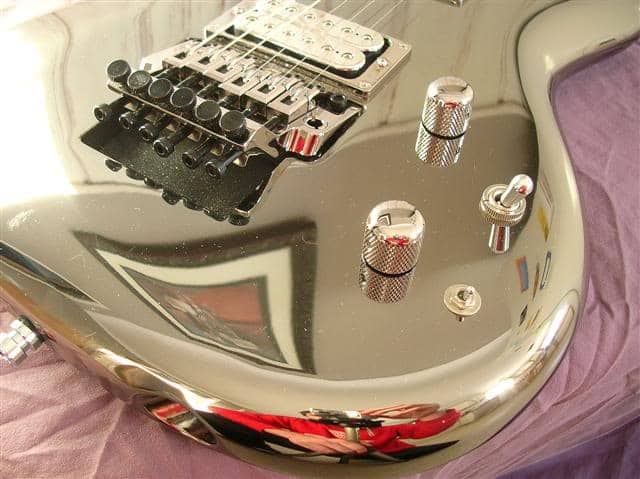 Original Floyd Rose Tremolo System and Chrome Pickups.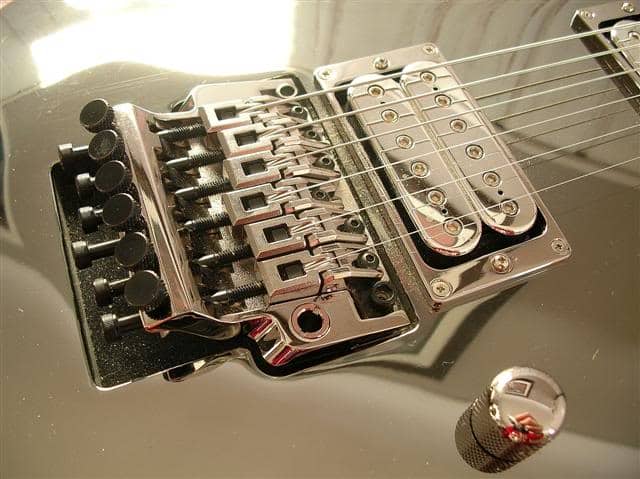 Brought to you by GEAR-VAULT.com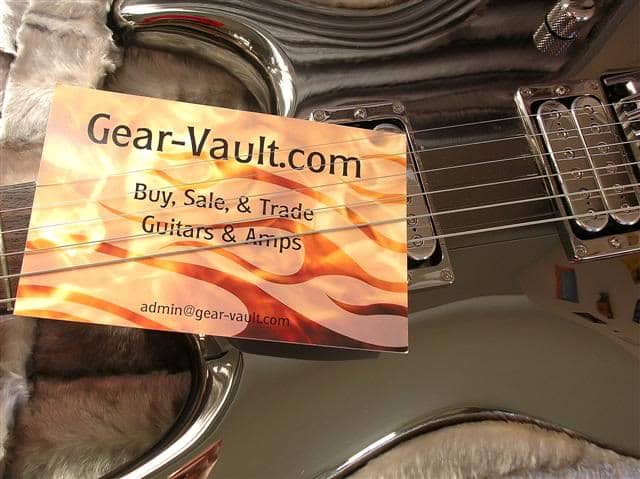 Brought to you by GEAR-VAULT.com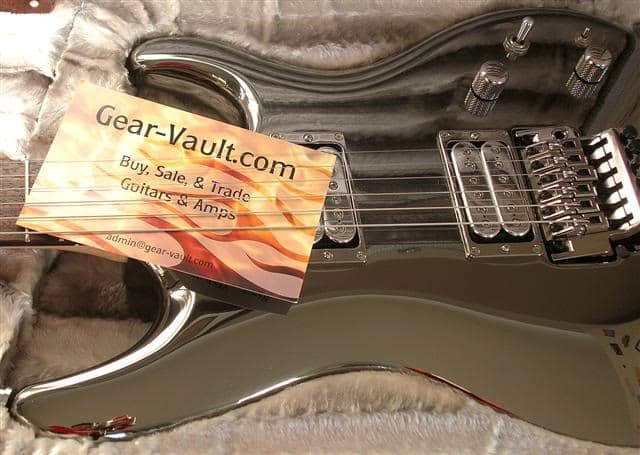 Shiny Ibanez Chromeboy Headstock – JS Series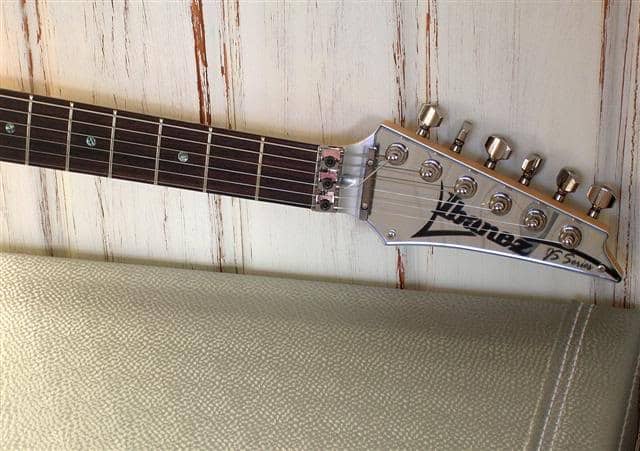 Ibanez Guitar Sitting on Case