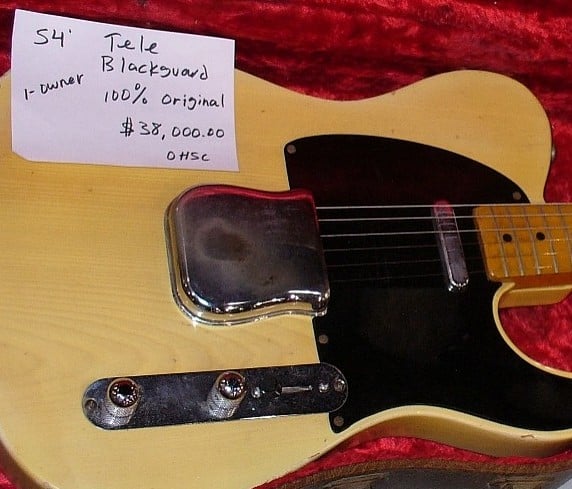 Just over a week ago I had the chance to visit the Orlando International Guitar & Music Expo 2012. That's fancy-talk for 'guitar show'.  If you're not familiar with what a guitar show is then try thinking of it this way – we all get the concept of a convention or conference for business professionals – a big room with various vendor booths showing off the latest products (expo hall) and there are usually some speakers/presenters teaching or otherwise discussing the latest industry news, etc.  Well, other than NAMM, guitar shows are the closest thing to a business convention that we players, collectors and all-around guitar lovers have for our favorite subject!
While some of the largest guitar shows may offer special 'clinics' (training sessions are often sponsored by a manufacturer hoping to show you why you need to buy their latest products) not all guitar shows will offer much in the way of training.  However, what they ALL do have in common is their version of the 'vendor expo hall' where guitar dealers bring lots of cool (and often vintage) guitars, amps, effects and more hoping to sell/trade them to/with show attendees. In other words, it's a lot like a big flea market for guitar and music gear!  And for the guitar lover it sure beats just about any other kind of shopping experience since you have so many cool old guitars under one roof.  I'll take a guitar show over going to the mall with my wife any day! Read more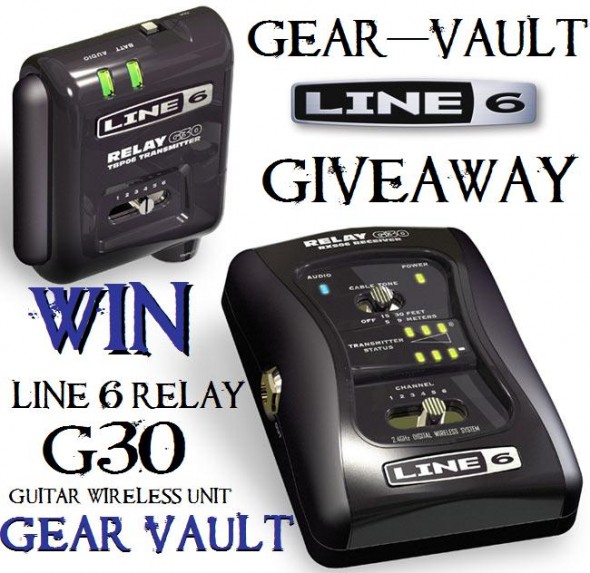 Gear-Vault and Line 6 have teamed up to offer a FREE RELAY G30 giveaway for our dedicated GEAR-VAULT readers. Please subscribe to our Feedburner eNews & Updates below — leave us a comment as to what instrument you play, style of music you enjoy, and how many years you've played. After doing that fun stuff, enter — Yes, it really is that simple! [READ THE LINE 6 RELAY G30 REVIEW] Read more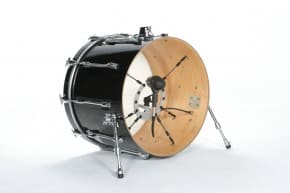 Miking a bass drum seems simple enough, but as anyone who has tried can tell you, you either can or you can't. In general Bass frequency can get lost and muddy in a mix. Take a lean out the window in my neighborhood and the next '68 Impala to drive by will prove my point. The problem isn't the drum, or the microphone, but the mic placement! Read more
Master guitar builder Dean Zelinsky creates textured Snake Skin finish using new techniques — DBZ Venom Snake Skin Guitar.
DBZ Guitars travels to Frankfurt, Germany next week to reveal the new Venom Snake Skin guitar along with its entire line of guitars at Musikmesse, the world's leading trade fair for music.
This is the first time Dean Zelinsky will take his new company, DBZ Guitars, to display at the show and is in direct response to the international success the new line has experienced during its first year. The new Snake Skin finish achieves unparalleled realism, in both looks and feel, using Zelinsky's proprietary techniques. Read more
TRAVERSE CITY, MICHIGAN — GROUND ZERO–Paul Phillips, guitarist of Puddle of Mudd, rig and set list images from the show at Ground Zero.
This is part two of three for the GEAR-VAULT / MUDD experience at Ground Zero on February 19th 2010. Read the Gear-Vault and Paul Phillips face-to-face interview.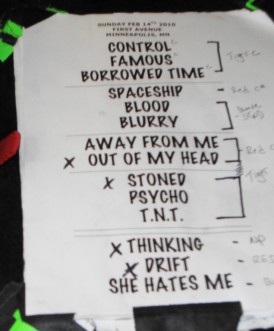 Puddle of Mudd Set List
NOTE: See Tiger C, Red C#, Blonde STND. That is the guitar Paul plays for that song and the tuning used for that song.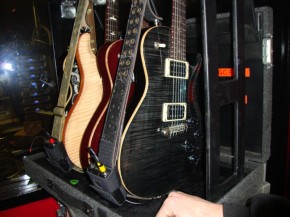 Paul Phillips Guitars
PRS 22 Tiger
PRS 22 Red
PRS 24 Blonde
Gibson Les Paul Snake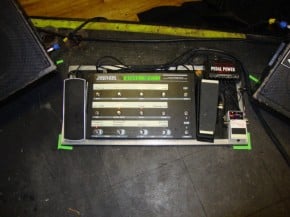 Paul Phillips Pedal board Case G17
Voodoo Lab Pedal Power
Vox Wah Pedal
Boss TU-2
GCX Control Pedal Board
Ernie Ball VPJR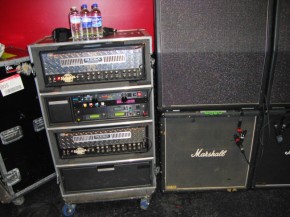 Paul Phillips G-11 GTR Rack
Mesa Boogie Triple REC
Mesa Boogie Triple REC
Furman PL-Plus II
Shure U4D
Shure U4D
Whirlwind Multi Selector
Ground Control Pedal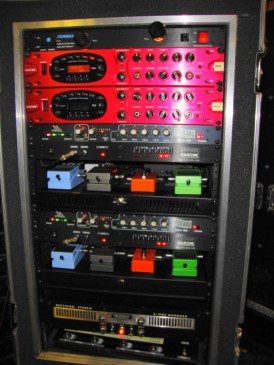 Paul Phillips G-12 GTR Rack
Furman PL-8
Line 6 POD XT PRO
Line 6 POD XT PRO
CryBaby DCR-ISR
Ground Control GCX
Voodo Labs Pedal Power
Boss NS-2
Boss CH-1
Boss RV-3
Boss PH-2
MXR Phase 90
CryBaby DCR-ISR
Ground Control GCX
Voodo Labs Pedal Power
Boss NS-2
Boss CH-1
Boss RV-3
Boss PH-2
MXR Phase 90
Mesa Boogie Stereo Z:100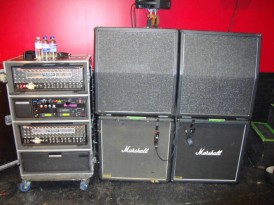 Paul Phillips G-13 Gtr Cab
Mesa Boogie 4×12 Gtr Cab
Paul Phillips G-14 Gtr Cab
Mesa Boogie 4×12 Gtr Cab
Paul Phillips G-15 Gtr Cab
Marshall 1960b 4×12
Paul Phillips G-16 Gtr Cab
Marshall 1960b 4×12
Paul Phillips of Puddle of Mudd Rig Images
[nggallery id=53]
Advertisement
With its simple operation and stellar analog tone—the MXR Micro Chorus joins the ranks of MXR Classics such as the Phase 90, Dyna Comp, and Micro Amp. This 80′s reissue delivers a stunning range of rich chorus textures, from sparkly watery shimmers to intense rotating speaker simulation with a twist of the Rate control. The Micro Chorus is designed with old-school bucket brigade technology for warm analog tone and features true bypass for pure guitar tone when the pedal is off. Its road-worthy hardware and components are housed in a space saving Phase 90 sized box. Check for price. Read more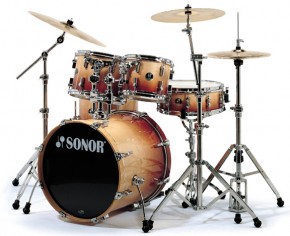 There are few things that can cause a young drummer to lie awake at night. All that bashing and crashing makes us pretty tired. Still, every so often an image will get stuck in our heads that we just can't shake. It lingers in our conscious thoughts and stirs our focus into a soupy mélange of desire and impatience. We must have it. We convince ourselves that we need it. Our loved ones try to comfort us, to soothe our pain, but in the end there can be only one solution…you're just gonna have to get them drums! Welcome to my distraction! Read more
Busch Lied About Sam Bass Conversation
Sam Bass, the longtime NASCAR artist who painted the Gibson guitar smashed by Kyle Busch after the Nashville Nationwide Series race on Saturday night, said he was stunned and heartbroken to see his work destroyed in victory lane.
Though Busch immediately told Bass he meant no disrespect to anyone the artist, Gibson or the track Bass said Monday hes struggled to accept the incident. Its like raising a child, Bass said. You start out with nothing and you finish it and you hope people will take care of it. And it was stunning, absolutely stunning to see that thing destroyed within seconds of him getting it. Read more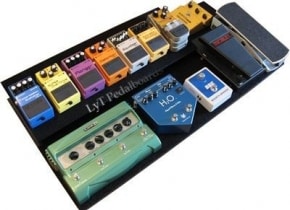 Since 2004, LyT pedalboards has been bringing guitarists high quality products at a fair and reasonable price. In today's economy, value is more important than ever before, and LyT is proud to deliver and stand behind a quality, handmade in the USA product at a price that is unmatched in the industry. Read more



ESP Guitars is proud to announced 12 new models to be released this fall 2009. The new Standard Series models include some juicy updates to the Eclipse, EX, and V lines, plus two new 7-string guitars and a whole new body style for ESP: the Phoenix-II. Click the hyperlink to view pictures and the specs of each new Standard Series ESP guitar models.
Horizon NT-7 & Viper-7
ESP's newest additions to their seven-string line come in the form of the Horizon NT-7, which boast neck-thru-body construction and EMG 707 pickups. The Viper-7 features a mahogany body and neck, also loaded up with EMG pickups.
Horizon NT-7

Specs:
Neck-Thru-Body
25.5" Scale
Alder Body
Maple Neck
Ebony Fingerboard
45mm Bone Nut
Thin U Neck Contour
24 XJ Frets
Chrome Hardware
Gotoh TOM Bridge
EMG 707 (B) / 707 (N) p.u.
Finish: BLK
Advertisement—————————————
—————————————————————
Viper-7

Specs:
Set-Thru
25.5" Scale
Mahogany Body
Mahogany Neck
Ebony Fingerboard
42mm Bone Nut
Thin U Neck Contour
24 XJ Frets
Black Nickel Hardware
Gotoh Magnum Lock Tuners
Gotoh TOM Bridge & Tail
EMG 81 (B) / 85 (N) Active
Finish: BLK Satin