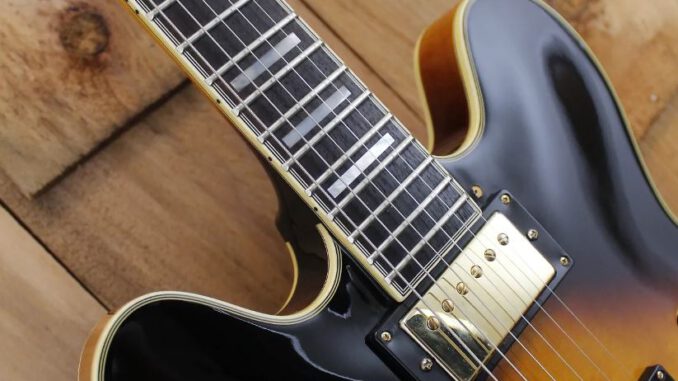 Washburn puts just enough spin on the HB-35 to make it both a strong contender for the Gibson ES-335 customer and a viable alternative to the ES-335 clone. The body's cutaways are a shade wider and less like the "mouse ears" of standard ES-335s, and the extra headroom really does provide greater access to the upper frets.
The body is covered front, sides and back with the deliciously tight-flamed sycamore (a close relative of maple) in a pale golden yellow natural finish (tobacco sunburst and whine red finishes are also available). The rosewood fingerboard, ornamented with variations on split block inlays, has an open grain that is sealed, leaving a surface that's attractive and silky smooth. The gold hardware (including Grover Tuners and a Tune-O-Matic bridge) is an appropriately regal touch, making the Washburn the most handsomely appointed guitar of the batch.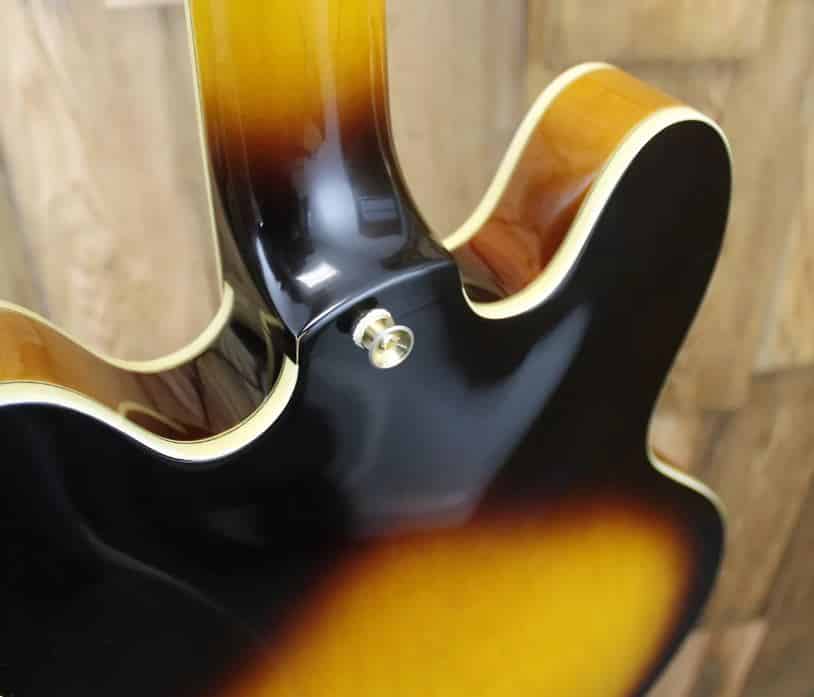 The attention to detail extends to the workmanship and playability, too. The neck is a solid-maple affair, with a wide, mildly V-shaped contour. A scarf joint at the headstock is added for strength. The frets are medium-tall and somewhat triangular, and the sides of the fingerboard are slightly rounded for a friendly "played-in" feel.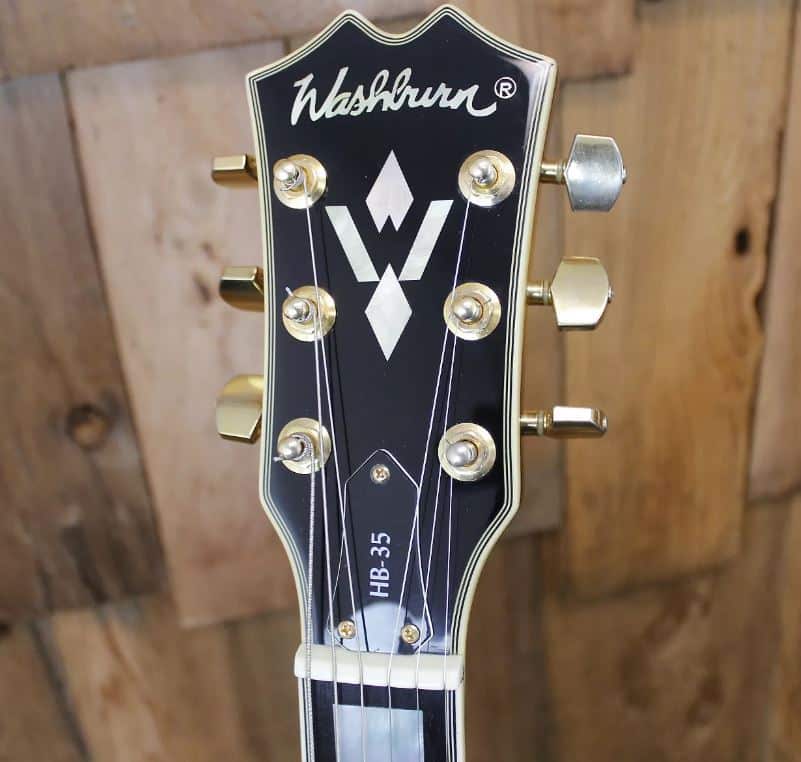 The setup, with .011-.049 strings, including a wound G, was perhaps the best of all the guitars straight out of the case from our Hollowbody review models. The action was boldly low, yet free of buzzes, and the heavier strings and triangular frets contributed to a firm and precise feel.
Clean amp settings unveiled a somewhat dark neck pickup and a refreshingly open bridge pickup that country players will love. The pickups work well as a pair, but I suspect a pickup swap would add some fresh air to the neck position. On the other hand, the pickup combination made perfect sense when sent through overdriven amp settings. The pickup growled on command, and the neck pickup had a smoky jazz tone that cleaned up well. The combo position retained its identity even as high-volume leads sent the responsive tope into resonant feedback.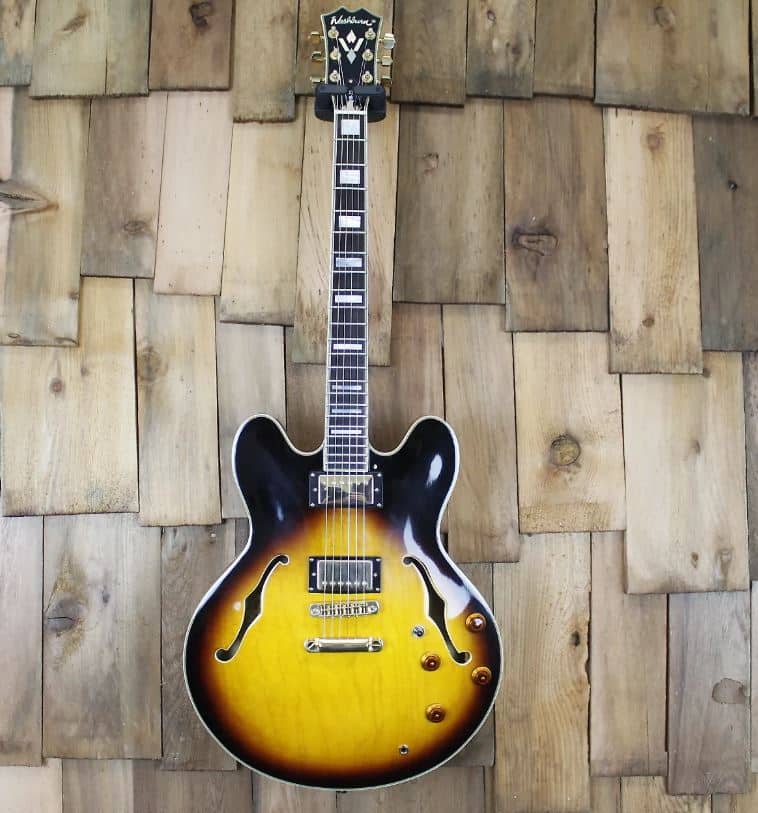 The End Line
Looks great, feels great, sounds great. You could cover a lot of gigs on this axe. If it sold for close to two grand, I'd call it a great guitar. At a list price of $949, it's a bargain to boot.
Washburn HB-35 Hollowbody Video