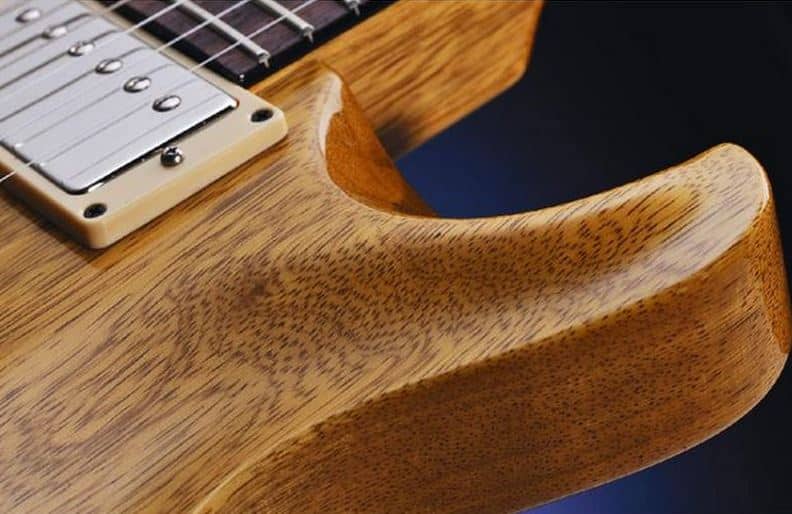 Originally published on: Jul 17, 2009 @ 3:05pm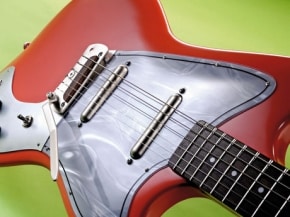 Danelectro guitars have long been known as great, affordable instruments and many guitarists have used them for everything from entry-level department- store thrillers to character-filled alternatives to the more commonly seen Gibson/Fender/Gretsch axes we all know and love. Dano's thing is keeping their retro vibe alive. They maintain the style and feel they have always had and, in a world of constantly shifting styles of guitars, they remain a touchstone to the classic rock era. Their new Dead On '67 continues this tradition in fine form, taking its cue from the Hornet Series H2V6 instruments the company made from 1967 to 1969, albeit with some deviations from the original specs.
See the Danelectro Dead On '67 Guitar demonstration video below –

The Dead On '67 comes in color finishes only and does away with the floating pickguard system found on vintage models, as well as featuring satin nickel-plated hardware and a control layout that offers volume and tone controls for each pickup and a three-way toggle switch for pickup selection. Other features include a slim and wide neck, an old-school floating vibrato bridge, and, of course, Danelectro's famous lipstick tube pickups. The pickups have a lot of range and clarity and, with the individual controls, can give many different timbres when used properly. The neck pickup is clear and round and perfect for blues or even jazz tones, while the bridge unit is fat and suited for melting faces garage band-style. One big change from typical Dano design is the use of a basswood body rather than their typical Masonite bodies, as well as the body's Jaguar-esque curves.
Even with all the changes, Danos are still Danos and that is really most of the fun. The lipstick pickups have a unique, primitive character that more highly-evolved units just can't deliver and that is why many guitarists keep a Danelectro in their stable of axes. Sometimes rough edges are needed and many modern guitars are too sophisticated to provide them. The Dead On '67 captures the vibe and spirit of the old days before things got fancy and does it very well and, with a retail price of $399.00, most guitarists will be able to afford all the fun that is here to be had. Go to Danelectro's webpage to see more of their cool guitars.
Danelectro Dead On '67