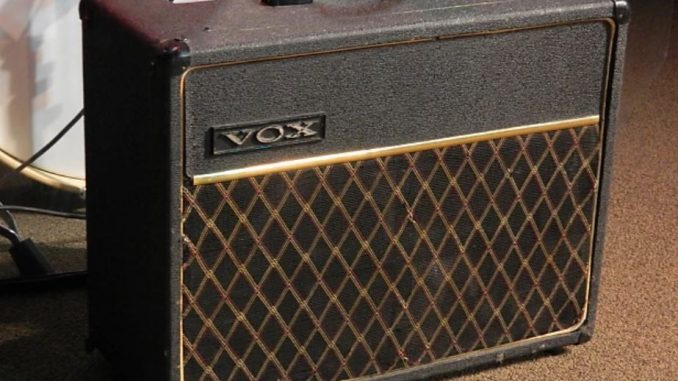 The Vox 1×10 Cambridge 30 Reverb and the 2×10 Cambridge 30 Reverb Twin are two-channel, 30-watt amplifiers featuring 12AX7 tubes in their preamp sections and Celestion Bulldog speakers.
Both amps have individual volume, treble and bass controls in each channel, plus tremolo speed and depth and reverb controls in their second channels, along with gain boost and midrange boost switches. Both amps also feature line, headphone and extension speaker outputs, and an input for an optional dual-footswitch to control channel switching and tremolo.
What Does a Vintage Vox Cambridge Amplifier Sound Like?