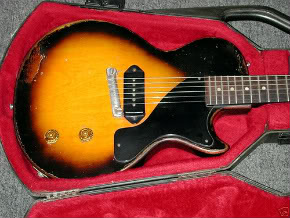 The names of guitarists like Mick Box of Uriah Heep, Allen Collins of Lynyrd Skynyrd, Leslie West of Mountain and more recently Billie Joe Armstrong of Green Day is in fact enough to emphasize the contribution made by Les Paul Junior guitars in the history of music or more appropriately in the chronicle of 'rock of ages'.
Though it may sound somewhat hard to believe, but the fact remains that Gibson, keeping in mind the beginners as their target customers, launched this particular model of guitar.
When Was The Gibson Les Paul Junior First Made?
When first launched in 1954, the Gibson Les Paul Junior was considered to be what was termed as a 'student model' designed more or less in the same lines as the legendary Les Paul Goldtop. However, in order to attract their target market, which was thought to be mainly beginner and novice guitarists, the price was fixed at a rate much lower than that of Goldtop or the Les Paul Custom.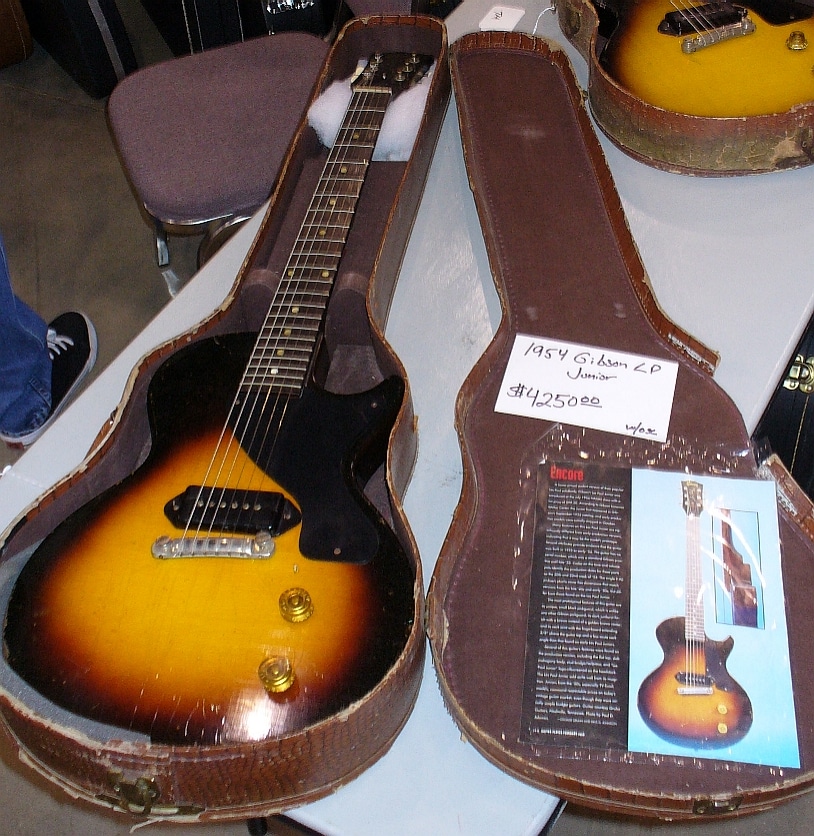 Despite being similar to the existing Les Paul models, the Les Paul Junior definitely had some characteristic features unique to it, prime among them being the mahogany made body with the flat top complemented with the usual finishing touches of the Gibson sunburst. Moreover, the designs of the fingerboard as well as the control knobs for tone and volume were also kept quite plain and finally there used to be a lone pickup, usually the P90 model.
The body used to be comprising of a single cutaway akin the Goldtop, which was substituted in 1958 with a novel double cutaway profile of the body available in two sub categories namely the Cherry red and Banana Yellow, the later being a manifestation of Les Paul TV model launched alongside junior. Together with these, Les Paul Juniors have indeed left their mark on the contemporary popular music scene in quite a grand fashion.
Vintage Gibson Les Paul Junior