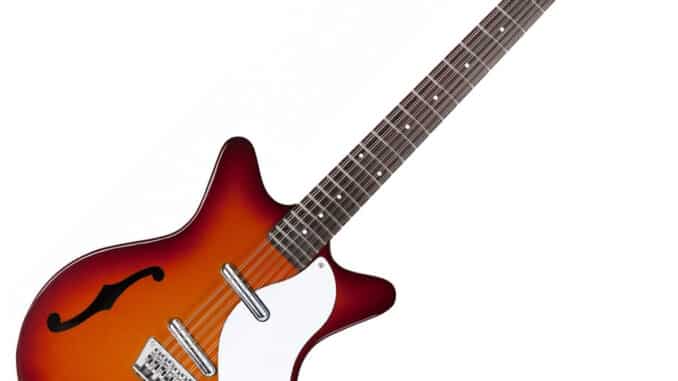 The Russ Freeman 12-string signature model, named for the jazz-inclined guitarist, is quite a different beast altogether. Fitted with two 89R EMG humbuckers and a Mike Christian piezo bridge pickup, this model is packing some serious hardware. The unidirectional graphite used for the soundboard has a natural finish and looks uncannily like stained spruce. The all-black theme certainly makes for a handsome and futuristic-looking instrument.
The light electric strings, low action and shallow 20" radius figerboard make this 12-string one of the easiest to play. Even that extra 21st fret can be hit and rung true. There are essentially four separate sounds offered by the Freeman Signature: acoustic, piezo and electric bridge and neck pickups. Given that the integrity of the acoustic tone is normally compromised by mounted pickups, this strange puppy does a fine job. The unplugged tone is responsive—loud and slinky with a crystalline shimmer. Powered up, the active magnetic and peizo pickup combination unearths some stunning tones. In addition to the master volume and master tone controls, there are two three-way switches: The first allows you to select magnetic or piezo pickups, or both at once. The second allows you to choose which humbuckers are on when the electric mode is engaged—bridge, neck or both. The seven pickup selections throw out everything from smoky flurries and ballsy chords to super-lush strumming. Furthermore, the high feedback threshold allows you to do all of it at high volume. https://www.rainsong.com/
The Bottom line, The RainSong Russ Freeman 12-string is an inspiring instrument.
Gear-Vault Classifieds is an eBay alternative. Come sell your used guitars and amps with us, for FREE!
Advertisement————————————
————————————————————