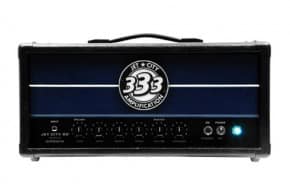 There are many new amp companies that hit the market every year, each claiming to have some tonal mojo that all the others lack. Few, however, actually have their roots in the beginnings of the high-end amp business, let alone are top-kicked by an amplifier legend. Jet City Amplification can honestly claim both as the jumping-off point for their new line of amps.
Jet City Amplification is the new project of one Mike Soldano, whose namesake line of amplifiers set the high-gain standard in the 1990's and became one of the charter members of the boutique guitar amp business as we know it today. While Soldano amps were often seen gracing huge stages powering the hot licks
of major rock stars, Jet City amps are designed to pack tons of firepower at a price that is do-able for those of us playing the small stages of the world. The whole point is to give working musicians the tones they need at price points that inhabit the real world, which is a very Leo Fender-ish way of conceiving a company. The amps spring from Seattle with a "no BS" view of their job. That means no DSP or other gimmicks on board, just great tube tone musicians can really use.
Jet City makes a full line of amps in varying configurations, including heads, combos, and speaker cabinets. Heads include the JCA100H, which features 100-watts of 6L6 tube power and two channels of prime Soldano tone, especially the Overdrive side, which is the same circuit that put Mike Soldano on the map all those years ago. The Normal channel has plenty of headroom to generate pristine clean sounds at any volume. Both channels share an EQ section and an effects loop and a footswitch to control everything is included. Other heads in the line are the JCA20H, a 20-watt single channel affair, and the Pico Valve, an ultra-compact, low-wattage tone generator co-designed by Andy Marshall of THD Electronics. Each head has its own distinct flavor and many players are sure to find something in at least one of them to want to take home. 1×12, 2×12, and 4×12 matching speaker cabinets are, of course, available.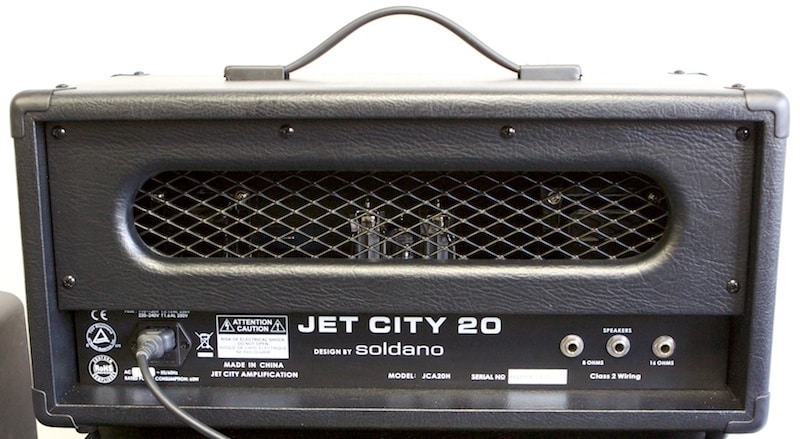 Those who prefer combo amp also have their place in the Jet City family. The JCA2112RC is the all-in-one version of the JCA20H head with an included tube reverb. It is also a great watch with Jet City's 1×12 JCA21s speaker cabinet, which effectively doubles the speaker volume of the amp. There is also the JCA5212RC, which is a 2×12 combo setup with 50 watts of power and two channels with their own EQ sections. The combos are an easy way for players to get a dose of raw power in a small and easy-to-move package that makes for a perfect gigging rig.
Jet City Amplification launched in September 2009 and is a real ground-floor opportunity for those seeking great tone at real-world price points. The simple vibe, straightforward controls, and cool cosmetics of the line will appeal to many pickers who want to get an outstanding tube tone and look classy doing it. "Our 'keep-it-simple' approach to tube-amp design speaks for itself," says Mike Soldano, continuing "These new Jet City Amps offer my classic Soldano tones at a killer price. I'm proud to put my name right on the front." With an estimated US street price of just $299.00 for the JCA20H, Soldano may really be on to something with this new venture. It will be interesting to hear reactions from players and dealers as these amps hit the stores and stages of the music scene, but early indicators are favorable and many expect Jet City to become a real contender in the US amp market. Visit Jet City Amplification's official website: www.jetcityamplification.com
Jet City JCA20H Video Review