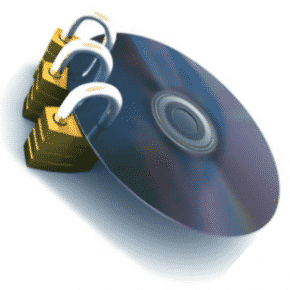 Many are up in arms about the woman from Minnesota who is being fined $80,000 per song that she posted to a file-sharing network. Many feel the punishment doesn't fit the crime, that it is too extreme. I, your humble Gear-Vault scribe, am not one of those and would like to present some points for all to ponder, no matter what side of the fence you may be on.
I am not sure why so many seem to be in favor of stealing from people just like themselves. I don't download illegal music because it seems to be ripping off some person just like me who is trying to make a living off their music. As far as I can tell, no one is entitled to steal any property from anyone, be it physical or virtual. Just because the technology exists to do it does not make it ok. It would seem that many folks expect all property to be free for the taking just because they want it. Not so. Should all books, movies, and software become free to them? What makes them so special? Can I come to your house and take your best guitar just because I want it? I am shocked by the amount of my brother and sister musicians who take the side of the thief in this case. It's like union workers defending the people who cross their picket lines.
I think the person in question got what she deserved. Don't do the crime if can't do the time. I would like to see the old music biz return, to be honest, when record companies actually meant something and some people actually made money from their music. The indie thing is a nice hobby, but does anyone actually make a living from selling self-produced CDs? I mean to the point where there is no other job in your life, the way you would be if you were in a real signed band of years past? No teaching, no cover band on the side, nothing. If you do, please post links and maybe some advice on how to do it in this wonderful new world of media pirates. I have done the indie route since the late 90's and don't see it as a winnable game. Now, that we are expected to give the entitled masses the results of our work for free online, it's a suckers' bet. If a song or album is to be given away for free, it is the artist who gets to decide that, not the audience. I get free music all the time because I review CDs for a number of publications but the artists get media coverage out of the deal so they see that as a fair trade. Want free music? Get into the music business.
The old ways were far from perfect, but at least there was business to try to get into. Now, that most people seem ok with being bootleggers, the dream is dead. Maybe I'm old school, but give me a record deal, a tour bus, and an audience who wants to buy my music and come to shows. I've done the indie CD, tour in a van, give it all away modern method and don't care for it. Bring back the days when copyright meant something. If we, the people who create, don't value it, why should anyone else?