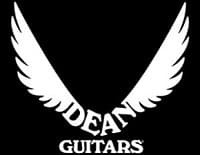 Today Gear-Vault received information that Dean Zelinsky, founder of Dean Guitars, announced that he has parted ways with Dean Guitars, the company that he founded in 1977.
Zelinsky sold Dean Guitars in 1991. Zelinsky was the heart and soul behind the guitar quality. He has played an essential part in the recent surge in popularity, successfully putting Dean Guitars back in the spotlight after becoming re-affiliated with Dean Guitars in the late 1990s, during the possession of its recent owner and CEO, Elliott Rubinson.
Zelinsky, talking about his not yet announced new venture, stated today, "I wanted to get back to what put Dean on the map originally—building high-quality instruments that shape both the image and tone of guitar players, from the beginner to world-class professionals."
Regarding Dean Guitars, Zelinsky says, "I can no longer attach my name to the reputation, quality and direction of Dean Guitars or its current objectives."
Dean Zelinsky stated the announcement with details of his new venture will be released on Tuesday, August 26, 2008.
Update: Zelinsky's new venture is DBZguitars – and they are wild looking guitars!