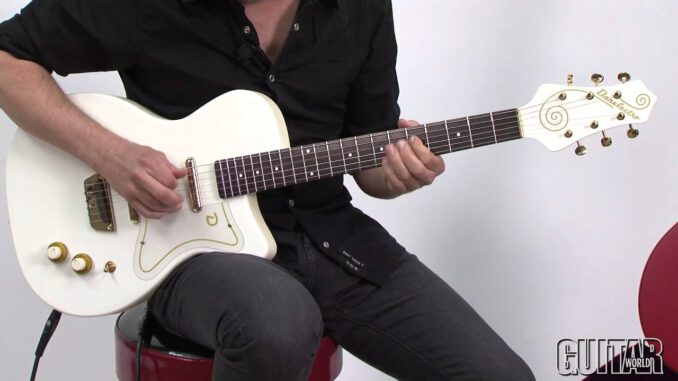 Danelectro has announced the reissue of the classic Danelectro '56 Single Cutaway Guitar. The Dano '56 is available in a number of different options. Lovers of the Dano singlecoil sound can pick up a 'coke bottle' headstock model in black or red/black crackle.
A white version comes with gold hardware and the 'bell' headstock, first used in 1954 on the very first Danelectro logoed guitars. Meanwhile, those looking for a chunkier sound can pick up a '56 with a single-coil in the neck and a humbucker at the bridge for . Available in red, black and aqua shades, these models feature the slender 'dolphin' headstock, which also adorns the '56 bass. Read: History of Danelectro Guitars
All the new models feature masonite bodies and bolt-on maple necks with rosewood fingerboards – and the famous Danelectro Lipstick pickups.
The Danelectro reissued '56 guitars are set to make their way into stores in March 2011.
Danelectro '56 Single Cutaway Guitar