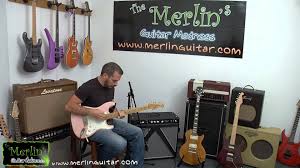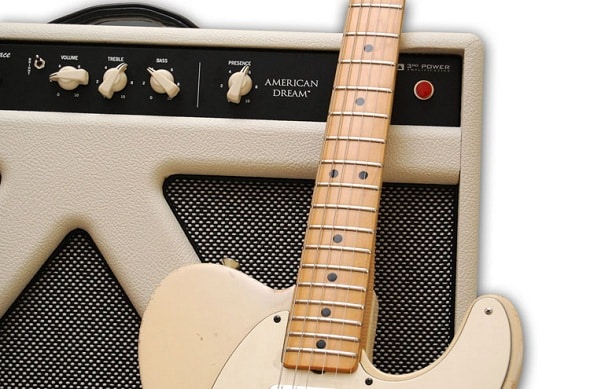 In browsing the list of new releases from Winter NAMM this year, the amp company 3rd Power caught my eye. In further research, I found a You Tube video featuring blues/rock aficionado Ford Thurston playing an amplifier that he co-created with 3rd Power so appropriately named The American Dream.
First of all, watch this video of the 3rd Power American Dream:
It's no mistake that Thurston can play. Whew, can he play! After watching and listening to this video though, I had to find out what he was playing. Dude, this thing is sweet.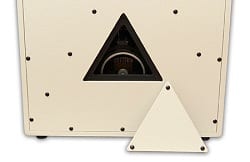 Before I even go into all the specs, the special features on the American Dream are really neat. Unlike most combos/speaker cabinets, you have the option to have an open or closed back sound with the 3rd Power SWITCHBACK triangular speaker enclosure. A small triangle that can be either popped out for an open, room filling sound, or left in to keep your sound contained allows this. I think it's a pretty cool design, and a great feature. Having this option without having to buy more gear to contain your sound is awesome.
Available in combo or head version, the American Dream boats a mean 22 class A watts. This can be adjusted from 10 to 22 watts, allowing the ability to dial in that perfect amount of power appropriate for the setting. The Dream features two channels: Brownface channel one, and Blackface channel two. Each, varying in characteristics, brings the two classic tube tones you'd expect of either respectively. What's neat about this is instead of an overdrive or boost channel, you can really decide to choose whether you'd like your Blackface to shimmer the clean tones and your Brownface to dig into those notes completely overdriven, or vice versa. Each channel has a bright switch, and there's also a global presence control. This will give you that extra chime and ability to mold your highs.
I'll be honest; if you don't like simple, this amp isn't for you. Containing just six control knobs, this is as simple as it gets. Those looking for effects and eq extraordinaire are out of luck. If you love tone, and realize a comprehensive eq is unnecessary with such a quality apparatus of sound on hand, this is for you. With a steep MSRP of $1,999, to the standard axeman, this might take a few paychecks to save up for. Though, if you did pick one of these bad boys up, I don't think you'd regret it one bit. I've gotta get my hands on one. I wonder if my local shop will stock one…I doubt it. I'm willing to travel to find one!
3rd Power Amplification American Dream