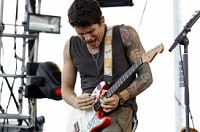 No matter what anyone says, every musician pulls influence and is inspired by at least another musician(s) in his or her lifetime. For me, my list of artists spans a few different genres, and I really don't think some of my playing would be what it is today if not for them. Read more
Hey Gear-Vault readers! An interesting debate was brought before our attention earlier this week and we thought we'd pass it along to you guys. Let's put your mad guitar knowledge to the test! Comment your answer at the end of this kick ass discussion!
Can you tell which is Gibson and which is the Epiphone?
Now let's take a closer look at these two guitars:
At first glance, these two guitars appear quite similar. In fact, many players might even have trouble distinguishing between the two. However, did you know that the left guitar often costs as much as NINE TIMES than the one on the right? That's right. The axe on the left is perhaps one of the most recognizable guitars in the world: a Gibson Les Paul Standard. You can typically purchase one of these for around $2500-3500. Pictured just to the right of the Gibson is the Epiphone Les Paul Standard, which usually clocks in at just under Read more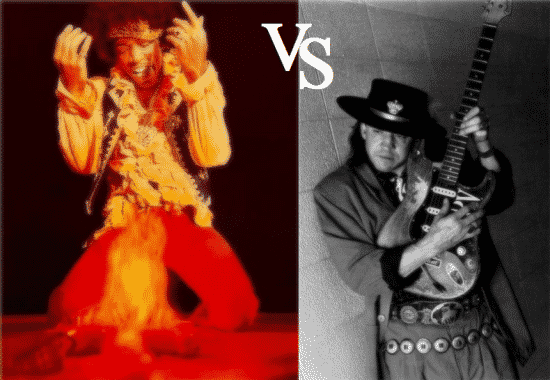 Two of the most revered guitar players in the blues/rock universe are Jimi Hendrix and Stevie Ray Vaughan. Both men helped define the sounds of their respective eras and are icons of the instrument and are most likely responsible for launching more guitar-playing careers (both real and air) than any post-Beatle guitarist outside of Eddie Van Halen. Today, however, your humble man of letters here at Gear-Vault has been given the difficult task of pitting Jimi and SRV in a head-to-head battle for musical supremacy, which is truly no easy task. In the flyover, both man share many similar qualities, from their explosions into public consciousness to their preference for Fender Stratocasters to their untimely deaths. When examined more closely, however, there are some major differences between the two that just might give one the edge over the other. Want to watch the fur fly? Keep reading. Read more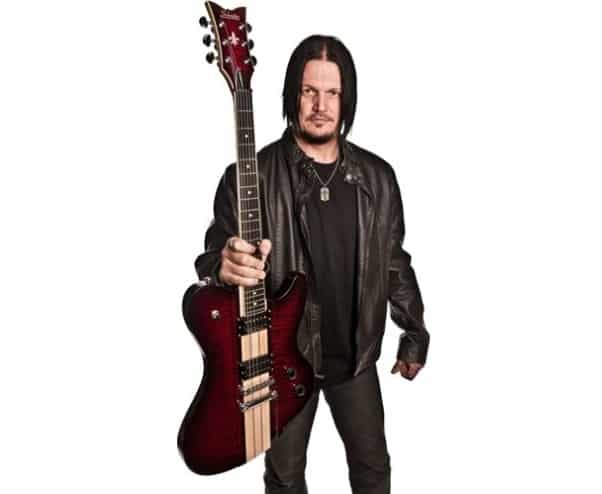 Schecter Guitar Research have officially joined forces with Disturbed guitarist, Dan Donegan. Dan first debuted his signature guitar at the 2009 winter NAMM show. While I'm not a huge fan of Schecter, I was excited to see how this ax turned out. Fast forward 4 years… Read more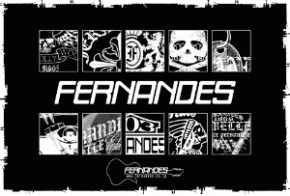 Although its body is reminiscent of a chubby Fender Jaguar; the Fernandes Native Elite is a decidedly modern guitar with a little hi-tech voodoo-namely Fernandes' proprietary Sustainer technology, which offers virtually limitless sustain and rich, controlled freedback. Based on the company's highly popular alder-bodied Native Standard, the Fernandes Native Elite features a basswood body with a faux flame top in a black burst finish and a 25-1/2" scale maple bolt-on neck. The comfortably full, rosewood-capped neck is smoothly fretted and sports the locking nut portion of the Gotoh made, Floyd-licensed trem system. The generous pearloid pickguard houses the electronics, which include two humbuckers governed by a three-way switch, master tone and volume controls and the Sustainer system. Read more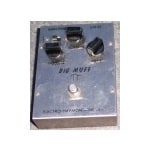 In the beautiful city of New York, the Big Muff, which acts as a guitar pedal that can distort fuzz sounds, became very well-known. The Muff was created, introduced and manufactured by Electro-Harmonic Company (EHX) together with its sister company, the Russian Sovtek. Primarily the Big Muff was used for electric guitars but later bass guitars also were able to make use of such a powerful yet tiny machine. The Big Muff guitar pedal was invented by Mike Matthews and introduced in the early 1970s. Carlos Santana and David Glamour were the two artists who first used this guitar pedal. Read more
Whether its the hands of a sculpture, the pen of a writer, or a voice of a singer, the ability to shape an artistic medium contributes wildly to the captivating nature of art. Nowhere is the impact of shape more relevant than in the
history of B.C. Rich
, an all American guitar company. Like any successful company, the founder, Bernado Chavez Rico, had a strong personal connection with his product, a connection which helped him to understand the colossal significance of shaping both tone and design in modern day music. As a celebrated Flamenco and Classical style guitarist, Bernie's knowledge of the extreme degrees of tone, playability, and uniqueness demanded by top notch
musicians
from their instruments certainly played a consequential role in developing what would become choice company of Aerosmith, Slayer, and numerous other players. But famous clients such as these are not how B.C. Rich began; no, it began instead in a cramped workroom in East LA.
Read more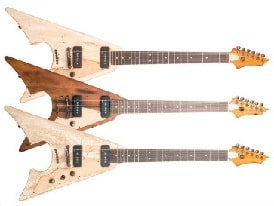 Legendary guitarists like Randy Roads of Ozzy Osborne played V-shaped guitars; their extreme edge appearance brings the meaning 'axe,' which explains why so many metal guitarists prefer them. They're unique looking, give a tight heavy sound and just look metal. The Badwater Jacknife guitar is yet another radical—V-shaped—guitar, but unlike many others, is geared toward guitarists on a budget, while giving more features than other economy V-shaped guitars. Most metal guitarists will enjoy this guitar's unique, vintage-style design and groovy sound. Read more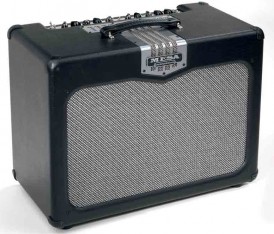 Here's a great review by our friends over at musicradar.com, here's what they had to say about this rockin' lil' amp — It wasn't long ago when we first tested the Mesa TransAtlantic TA-15, well now bigger brother, the TA30, is here.  It's called TransAtlantic because it spans classic British and US tones, specifically Vox-inspired when it comes to cleans and crunches in channel one.
Then in channel two it's a brief sojourn into mid-gained Marshall territory (Hi One) flanked by Mesa Boogie's more common post-Fender clean (Tweed) and high-gain tones (Hi Two), direct from the US of A: five modes in total.
The main rotary controls are straightforward; the only one requiring further explanation is the cut/master in channel one. When pulled out it's a master volume for the channel, and when pushed in becomes tone cut (essentially a master presence) control very similar to what you'd find on a Vox AC30. Read more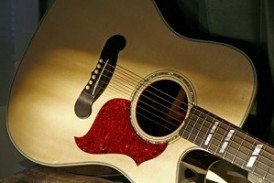 Hallelujah Chords The Easy Way
This is a magnificent song off Buckley's debut 1994 "Grace" album. The original was by Leonard Cohen. However, we transcribed 'Hallelujah' from Jeff Buckley's version.
The Leonard Coen hallelujah has had a slight resurgence in the last few years with over 100 cover versions performed by such artists such as Bob Dylan, Bon Jovi, Rufus Wainwright, and Bono just to name but a few.
As for which version of the song is better, well, I guess we'll leave that up for you to decide. But for this latest resurgence of a 24 year old work, it must be the Cohen Hallelujah. After been swindled out of millions by his manager he'll certainly appreciate the paycheck. To that, I'm sure he'll say… "hallelujah". Read more