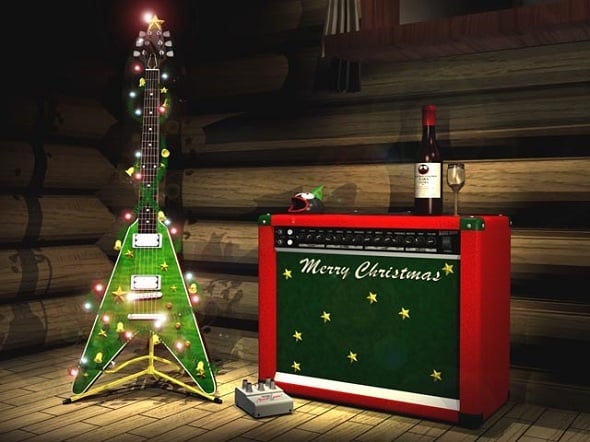 Hello Gear-Vault readers, 'tis the season for that wonderful eggnog, beer and rock 'n roll! Nothing like getting a few extra days off from work and/or school to spend time with family and loved ones to celebrate the birth of Jesus H. Christ. This time of year should give you a little extra free time to brush up on some mad guitar chops and maybe learn some new guitar chords and guitar songs that aren't already in your arsenal.
I thought it might be fun to compile the top 5 Christmas guitar songs on YouTube from guitar shredders all around the world to set the tone of our holiday spirits. If you like these videos please comment and share with your friends on Facebook, Twitter or whatever social tool you may or may not use frequently.
Enjoy!
Carol of the Bells on Electric Guitar
Save Up to 92% at the MusiciansFriend.com Clearance Section
Silent Night on Electric Guitar and Ukulele
Shop New Items on SALE at Guitar Center!
Christmas Carol Rock on Electric Guitar
Save big with mail-in rebates on Guitars, Drums, Pro Audio and more!
Have Yourself a Merry Little Christmas on Electric Guitar
Stupid Deal of the Day!
Twisted Sister – I'll Be Home For Christmas