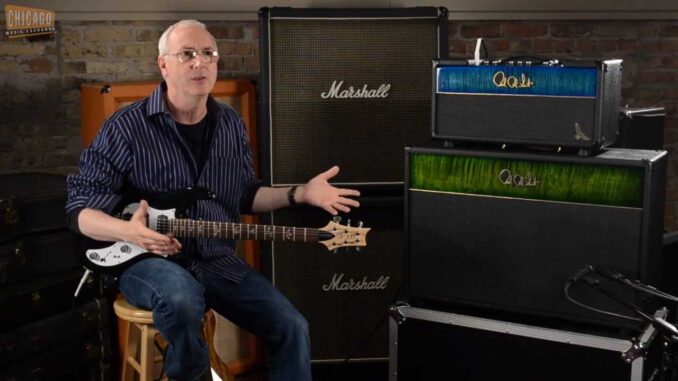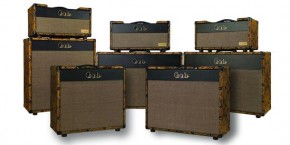 Paul Reed Smith, long known for his elegant and exciting electric guitar designs, has gone into the amplifier business in a big way recently, releasing a number of high-end tube-powered guitar amps that are as drool-worth as his instruments. One of his coolest new amps is the Dallas 50 watt tube head (a couple of combo versions are also available).
The Dallas is a 6L6-driven design that is a tip of the hat to the classic American reverb amplifiers of days gone by, amps that could fill a room with sonic splendor just by being themselves. The Dallas is definitely all about the cleaner side of guitar tones, but overdrives nicely when pushed and is an excellent platform for pedals. Like all PRS amps, the Dallas is the result of four years of collaboration between PRS and amp design guru Doug Sewell, who is well-known for his own line of amps.
The Dallas is a single-channel master volume design that is made to be simple and refined. With no confusing multiple modes and settings to get in the way, the Dallas harkens back to the old days, when amps were made to give to up one great sound and left the rest up to the operator. There is an on-board reverb, but nothing more. This is not really an amp for the hard rock or metal players among us, but is a super choice for those delving into blues, jazz, funk, and country.
Its tone is deep and multi-dimensional and its touch is responsive to the player, making it a true extension of the guitar and a whole lot of fun to play through. It is not cheap (MSRP $3675.00) and budget-minded players will certainly want to look elsewhere, but, for those out there with the means and the desire to kick it old school in a major way, the Dallas may very well be this years' dream machine. Check For Cheap Prices
Paul Reed Smith Dallas