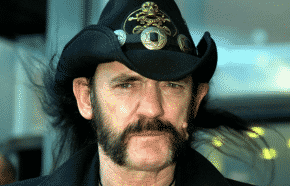 Today we received sad news that Lemmy Kilmister had passed away. According to sources, Lemmy was found to have an "extremely" aggressive cancer found just 2 days ago (December 26th). This information was posted on Motorhead's Facebook page.
"There is no easy way to say this… our mighty, noble friend Lemmy passed away today after a short battle with an extremely aggressive cancer. He had learnt of the disease on December 26th, and was at home, sitting in front of his favorite video game from the Rainbow which had recently made it's way down the street, with his family. We cannot begin to express our shock and sadness, there aren't words. We will say more in the coming days, but for now, please… play Motörhead loud."
Ozzy Osbourne wrote on Twitter,
"Lost one of my best friends, Lemmy, today. He will be sadly missed. He was a warrior and a legend. I will see you on the other side."
In addition to cancer, Lemmy had been suffering from a number of well-publicized health issues, including hematoma. Just two years ago in 2013, he was fitted with an implantable defibrillator to correct an irregular heartbeat. His health issues had caused the cancellation of multiple Motörhead performances in recent years. Lemmy remained an active force up until the time of his death.
Ian 'Lemmy' Kilmister
1945 – 2015
Born to lose, lived to win
RIP Lemmy Kilmister