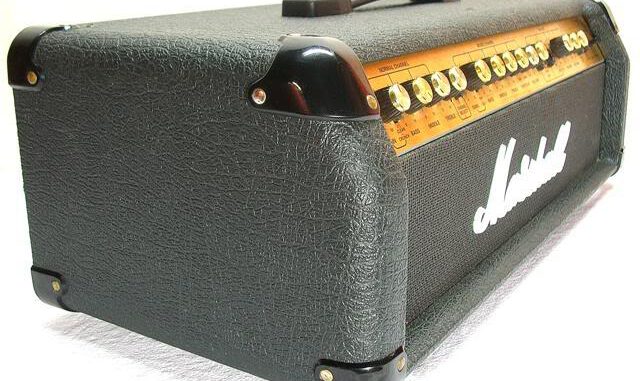 Marshall 8100 Valvestate is easily one of the most underrated Solid State amplifiers ever to be built. The 8100 Valvestate incorporates a ECC83 (12AX7) hybride tube technology, which helps push this behemoth amplifier into overdrive, delivering its raw power and shear tone. Not only does the 8100 produce thick low end power chord distortion, the 8100 can also deliver rich and vibrant cleans to British gritty crunch.
Notable bands that use or have used the Marshall 8100 Valvestate include:
Death (Chuck Schuldiner)
Rob Zombie (Hillbilly Deluxe album)
Here is a amateur video-tone sample that display the raw power from the 8100 Valvestate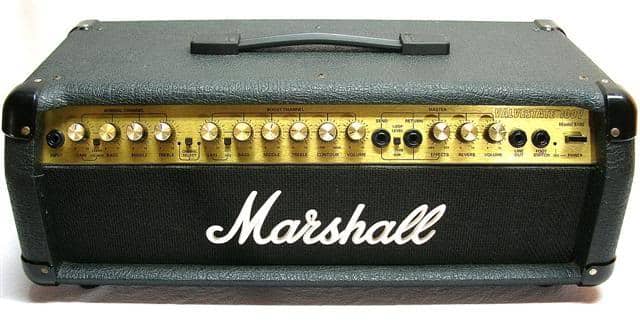 From Marshall's official website:
What is Valvestate?
The vast majority of rock's most celebrated guitar tones have been made with the help of all-valve amplification. As a result over the years many manufacturers have tried to emulate that sought after all-valve sound using solid state technology. All such attempts failed miserably up until now. Enter Marshall's groundbreaking Valvestate technology.
As the world's most respected manufacturers of valve amplifiers, our vastly experienced guitar playing Design Engineers understand the magical feel and harmonic response created by driving an all-valve power amp section hard. It's not only down to the desirable compression and harmonic distortion produced by valves, but also the unique way in which the power amp interacts with the speakers. Our design team used this knowledge to the full and by successfully combining painstaking research and new technology with countless hours of playing and listening, Valvestate was born.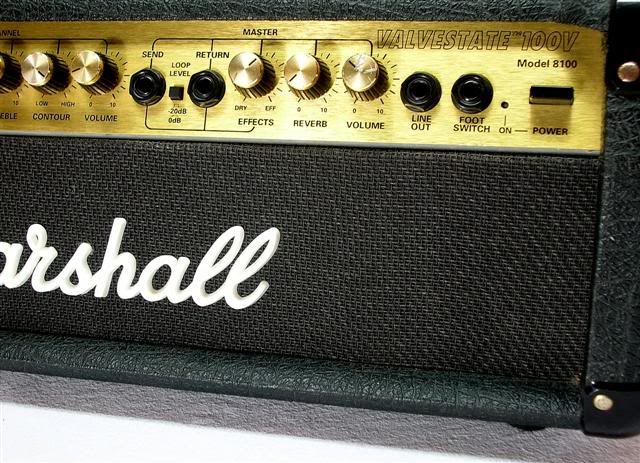 Quite simply Valvestate technology emulates the superb tone of a cranked to the max all-valve power stage with uncanny accuracy. The result is a highly versatile range of amps which couple the cost cutting advantages of solid state technology with the all-valve sound every guitarist lusts after – a winning combination that has been welcomed with open arms by axemen (and axewomen!) all over the globe. An Amp for Every Occasion
Marshall Valvestate 8100 Original Price
Based on the archives that we can find online, the Marshall 8100 Valvestate 100-watt retailed MRSP around $349 to $449. Marshall discontinued these amplifiers because they weren't selling good at retail price. They were ultimately replaced with the the less desirable MG – Series that is known for it's terrible Solid State sound.
Marshall 8100 Valvestate had in their lineup; six different combo amplifiers, two heads and two extension cabinets in the range. As you're about to discover, regardless of whether you are practicing in your bedroom or headlining at a football stadium, there's a Valvestate amp for you. And I will add, the Marshall 8100 Valvestate could be added to a very underrated Metal Amplifier to hone your own unique chug-a-thor sound.