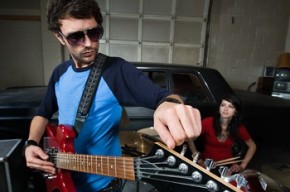 This lesson focuses on learning how to tune your guitar. The method is very basic and should be reasonably easy for any guitarist to accomplish. It basically relies on your ability to match one pitch against another.
We start by making sure that the 6th string on the guitar is in tune by comparing it to the mp3 recording of an in tune 6th string. After you have your 6th string matched to that pitch you are ready to tune the rest of the guitar by using the method shown in the video.
Click on this link below to to hear the 6th string reference pitch.
6th String Low E Reference Pitch mp3
Take your time when trying to match the pitches, your ears will become more sensitive to the accuracy of the tuning the more you do it. […]