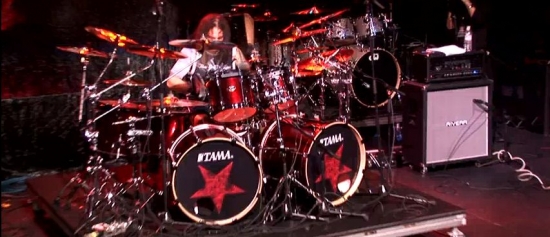 Drum-off–Jason Bittner of Shadow's Fall performs at Guitar Center's Drum-Off Grand Finals. This video below is in HD quality and sounds amazing.
Oh, how I love Tama drums. Watch the video below.
Jason Bittner's Drum Off Solo Video
You have to love Bittner's percussion style, he is so methodical and has a nice stroke [that's what she said]. What's more, is that Tama drum set is f@cking hot! Sure do wish I can play like that. I might even rank his technique up there with Nick Menza (formerly Megadeth's drummer from the 'Holy Wars' years), who is by far my favorite drummer of modern times.