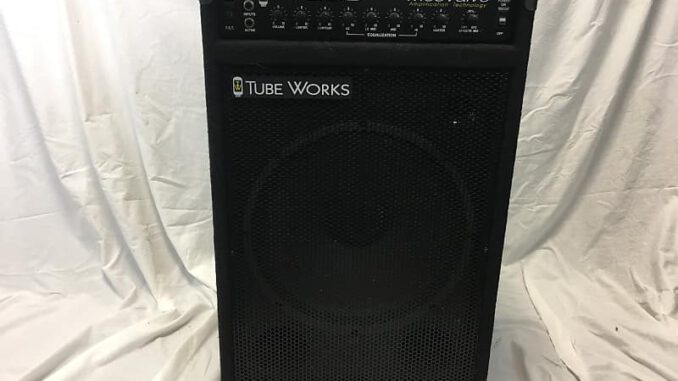 The late great Tube Works (GenzBenz) 7200 bass combo was from the 1998 / 1999 rock scene. Though the Tube Works 7200 bass combo is no longer in production, we decided to take you on a journey with us to the blast from the past.
The 7200 bass combo offered a powerful 160 watts of Mosvalve punch into 4 ohms with a 15-speaker and a bullet horn. The amp also featured a two-stage preamp (F.E.T. or tube), flexible four-band EQ and a built-in limiter, as well as jacks for speaker out, line out, two balanced outputs and an effects loop.
If you currently are the proud owner of the Tube Works 7200 Bass Combo (12-inch or 15-inch speaker selection), here is the online .PDF manual of the unit. You can buy – sell – trade used musical instruments at our exclusive GEAR-SEARCH section.
Estimated used price: $75.00 – $100.00
Advertisement————————————
————————————————————