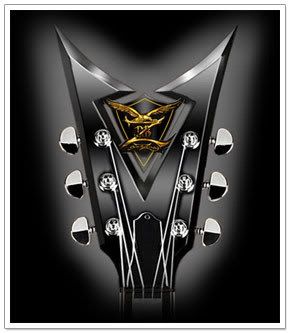 Dean Zelinsky, founder of Dean Guitars, announced this past Tuesday that he is launching a new line of guitars, called DBZ Guitars LLC (https://www.DBZGuitars.com). Zelinsky recently removed his name and endorsement from Dean Guitars, noting that he did not want his name on them any longer, due to their 'declining' quality.
DBZ Guitars was launched in order to give Mr. Zelinsky 'personal control over design, direction and quality'. The company website also features a forum, where Zelinsky can chat with fans of his guitars. Sign up to DBZGuitars Message Forum.
Dean Guitars was founded in 1976, when Dean Zelinsky was only 18 years old, and helped to bring about some new concepts in guitar design. The new line of DBZ Guitars will continue with that legacy of inventiveness, using laser technology, proprietary graphics applications, and exotic woods. The new DBZ Guitars are scheduled to debut in January 2009.
Dean Zelinsky has also partnered up with Jeff Diamant (Diamond Amplification) and Terry Martin.
Advertisement————————————
————————————————————
"Jeff and I share a vision for DBZ, and see eye-to-eye on how this industry should be serviced", said Zelinsky.
DBZ Guitars plans to put more of the modern technology to use to bring about the next generation of guitars. They also plan to produce not only high-end guitars, but models that will fit everyone's budget.
Zelinsky plans to exceed the expectations of Dean Guitar's fan base of over 30 years.
Gear-Vault Classifieds is an eBay alternative. Come sell your guitars and amps with us, for FREE!