Mom & Pop guitar shops are a treasured rarity in the fast-paced world we find ourselves living in today. Screw Guitar Center! Check out Gear-Vault's Must-Stop Music City Mom & Pop Guitar Shops in the Nashville area that ooze that Southern hospitality we all crave!
Gruhn Guitars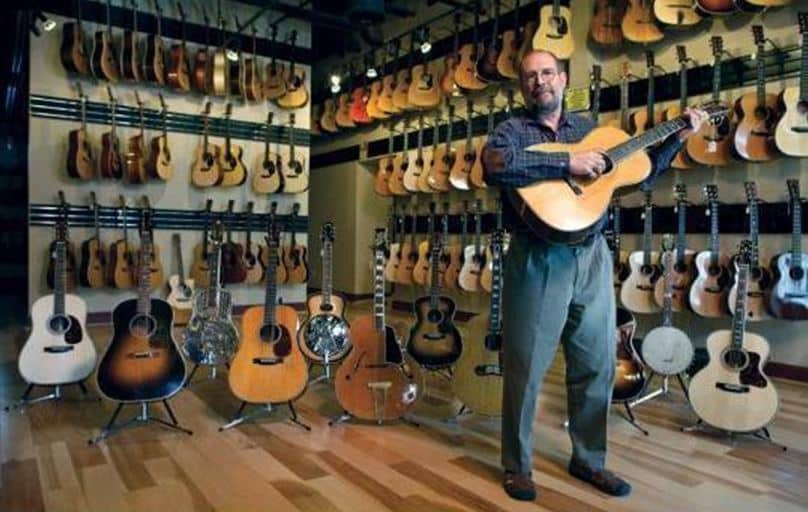 Read more

When the phrase "guitar solo" comes to mind, you picture a guy just shredding apart a fretboard on stage to a crowd going absolutely crazy. This may hold true for some instances, but there are just as many great, even better guitar solos that only consist of a few notes…and are absolutely breathtaking. Read more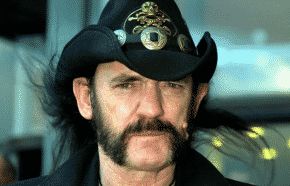 Today we received sad news that Lemmy Kilmister had passed away. According to sources, Lemmy was found to have an "extremely" aggressive cancer found just 2 days ago (December 26th). This information was posted on Motorhead's Facebook page. Read more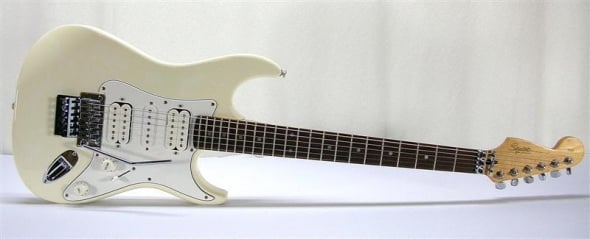 Squier Stagemaster is a uniquely different tailor of the typical Fender Stratocaster guitar. The Squier Stagemaster is made explicitly for the rocker players alike. With its sleek Strat body design, reverse Fender-shaped headstock and its drive-bombing License Floyd Rose double-locking tremolo system, the Stagemaster spells "flash" with all of its humbling features.
Much like Fender's Fat Strat, the Stagemaster guitar is equipped with a lustrous hardwood body, smooth-shredder-fast maple neck. The neck is much thinner than the typical C-shaped Stratocaster and with its reverse headstock, the guitar has appeal and zazz. Playing it feels like Jimi Hendrix's reversed Stratocaster; for his left hand playing–however, the Stagemaster is a right hand guitar. Whats more, the Stagemaster is equipped with a solid Rosewood fingerboard (12.6″ radius) and 22 frets. The die-cast machine head tuning pegs are what you'd expect from a guitar with Fender's name on it. The pickups are a bit bland, but certainly not bad for a guitar in this price range. The pickups are managed with its 5-way selector switch, master volume and a single tone control. Read more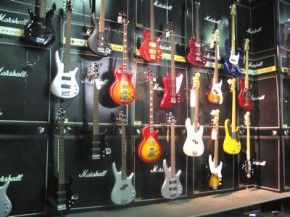 When last we met, I told y'all of my plan to check out beginner basses. Well, as I've dug deeper into the subject, I'm finding that there are a LOT of good basses out there that are very affordable. Yes, they're made offshore in places that one wouldn't think of as instrument making Mecca's, but a good CNC machine really doesn't give a rat's behind where it sits. Read more
updated from September 21 2009 — RIP B.B. King. You will be missed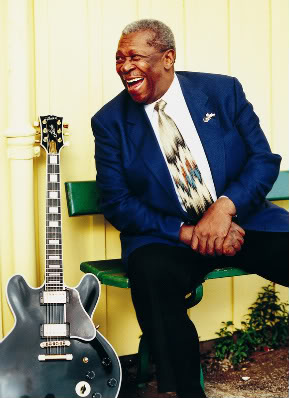 There are moments in every B.B. King solo when the man hits a certain combination of notes, or bends the string in a way so uniquely his own, it's almost as if he just leaned over and whispered his life's secrets in your ear. B.B. King is that rare animal—a distinctive blues stylist. So unique is his talent that he's taken possession of an entire position on the guitar neck, on that might as well be known as "the B spot." Read more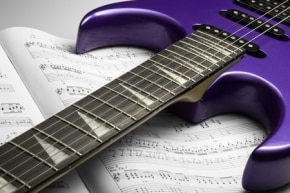 Many guitar players of all levels consider taking guitar lessons. Lessons can be a wonderful thing and can move a student quickly along their musical path, very often at a much faster rate than independent study alone could accomplish. Read more

Source: GuitarWorld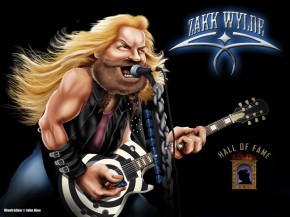 It was a dark and rainy night. The courthouse clock struck midnight; a stray dog howled. It was all too beautiful when the staff of Gear Vault convened for their semi-annual secret meeting with the confines of the beloved cinder block chamber they call their "office." Their agenda? Read more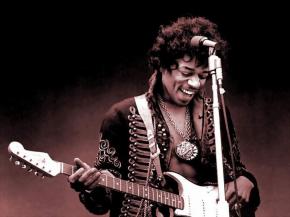 The Greatest Guitar Hero, Jimi Hendrix still remains one of the most influential forces in rock music. Pulling unprecedented sounds out of his Fender Strat, Hendrix challenged musicians and guitarists to explore a wild new world of tones and textures, dazzling and confounding guitar greats like Jeff Beck, Pete Townshend and Eric Clapton, who still speak of Hendrix with a hushed reverence. Other players before him might have experimented with feedback and excessive distortion, Hendrix turned those practices into an art fashion. He was the first player to use the whammy bar as an instrument unto itself, making his Stratocaster talk, scream and howl. Read more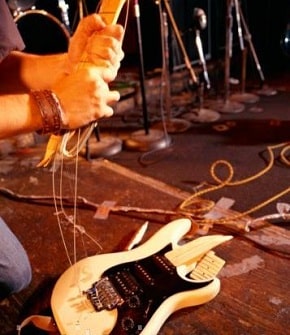 You are true blue musician, a lover of all things sound related, and a consummate professional. Naturally, you're going to want to destroy your guitar or instrument as part of your live show. Read more