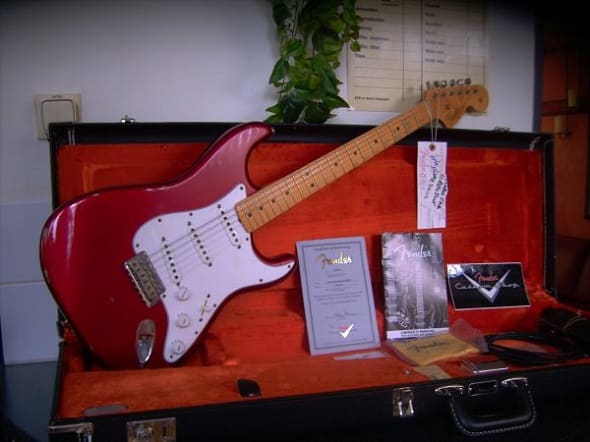 Talk about the holy-grail of guitar giveaways, here is your opportunity to win a Fender Custom Shop Closet Classic Stratocaster. Wow! This giveaway ends on September 13, 2013. The winner will be announced Tuesday, September 17. YOU MUST BE CONFIRM YOUR EMAIL TO BE ELIGBLE! Read more
Tags: guitar amp gear giveaway contests, custom classic stratocaster, fender cs custom classic stratocaster, rever com custom shop strat giveaway, win a stratocaster,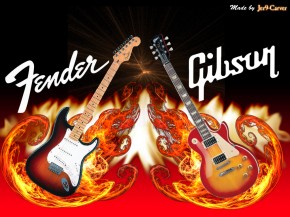 Ah, the classic Gibson vs. Fender debate. This dispute has become so famous and so controversial that nearly all guitarists are forced to segregate themselves and declare their allegiances. But why form such specific, exclusive factions, driving a wedge between the guitar playing community? For good reason, as it turns out the two companies build different guitars for different purposes, making it perfectly reasonable that some players only pick a Fender while others are firm Gibson men (and women). But which is best for the player who has yet to pledge themselves to one brand? Read on and find out. Read more
Tags: gibson vs fender, fender vs gibson, fender vs gibson guitars, buying a guitar gibson vs fender, Gibson Stratocaster Guitar, gibson guitar vs fender for first guitar, gibson verses fender guitars, gibson vs fender sound, gidson has better guitars, guitarists who prefer fender vs gibson,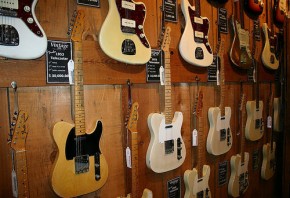 There is a lot of fuss made in the guitar community about so-called 'vintage' guitars, 'vintage' being another word for 'old'. There is a certain part of our world that longs to play a 30-, 40-, or even 50-year-old guitar or bass for a variety of reasons. To be honest, there is something to this argument when it is applied to instruments that truly are products of what many to be the 'golden era' of guitar production in the USA which, if we combine acoustic and electric guitars, would be roughly from the 1920's to about 1970.
Read more
Tags: gear telecaster, is there a fix to keep a pee wee guitar by Epiphone is tune?, old guitars, price on portugal guitars over 70 years old,
I love a Fender Stratocaster, they are one of my favorite guitars. My biggest inspirations aside for Randy Rhoads, was Eric Clapton, Stevie Ray Vaughan, and Jimi Hendrix. Not only were their playing style legendary, but they created a sound that everyone wanted to emulate, and a big part of that was, of course, the Fender Stratocaster.
Today you have a chance to win a Fender Eric Clapton Signature Stratocaster guitar. This 'Blackie' Stratocaster has all the bells and whistles you'd expect from a USA made Fender, this guitar sells for $1,600! Read more
Tags: win clapton stratocaster,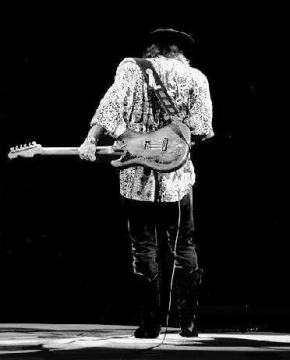 To understand what made Stevie tick, to get the whole story of the man behind the music, we have to turn to his closest confidants, the people who knew him best and miss him most. Given the opportunity to tell Stevie's tale and open up, revealing things they'd never revealed before. Read more
Tags: michael quinn and stevie ray vaughan, stevie ray vaughan tattoo chest, the life of stevie ray vaughn, what was stevie rays chest tattoo,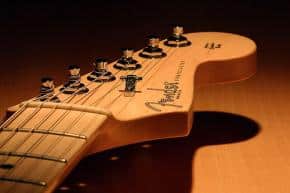 It's easy to get bamboozled if you're purchasing a vintage Fender guitar. Because these instruments are bolted together, their parts can be swapped, stripped or replaced faster than you can say "rip-off." A buddy of mine who has been in the vintage game for years recently estimated that between 15 and 20 percent of the "Sixties Strats" out on the market are bootlegged. And if that number sends a shiver down you fuzzy fretboard, the number of "all-original" Strats that feature replaced pickups, pots, bridges and other parts is even higher.
By and large, G-V has found that vintage guitar dealers who have a good reputation have earned it. Likewise, if the word on the street is that a certain seller is not on the up and up, he's probably guilty as charged. Avoid him like the plague. Read more
Tags: fake fender guitars, how to tell a fake stratocaster, fake stratocaster, Counterfeit Fender Guitars, how to spot a fake fender stratocaster, fake fender custom shop, Fender Guitar fakes, fake fender stratocaster, how to spot a fake clapton strat, how to tell a fake fender strat,
It's that time of year again, when everyone is on the edge of their seat—waiting and watching, for the shiny new products to be rolled out at NAMM. Calm down – this isn't a game changing miracle device, but it's still pretty cool.
Fender has introduced the new Squier models for 2012, putting some nice touches on a guitar line that has had less than impressive results in the past. Read more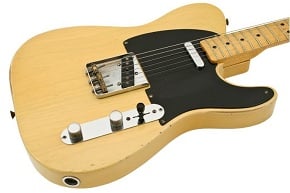 The Fender Telecaster is seen by many as the primordial electric guitar. Sure, one can argue that Paul Bigsby was also developing solid body instruments at the same time and in the same general area as Leo Fender but it is the Telecaster that is generally accepted as the first production solid guitar and the start of the modern guitar manufacturing business. Since its debut in 1952 Read more
Tags: fender telecaster history, telecaster history, Fender Telecaster 1950, fender stratocaster history, fender telecaster production history, first telecaster reocrding, history telecaster, MUSIC HISTORI FENDER TELECASTER MADI IN CHINA, telecaster deluxe history, history of the telecaster guitar,

Enter for your chance to win a Fender Modern Player Telecaster Thinline Deluxe, Modern Player Jaguar, Modern Player Telecaster Plus, Modern Player Marauder, Modern Player Telecaster Bass, or choose a Modern Player Jazz Bass or Modern Player Jaguar Bass.
Fender Guitars would like to introduce to you its awesome new Modern Player guitar family by giving you an chance to score a shiny-new Modern Player electric guitar or bass guitar. One lucky grand-prize winner in the USA or Canada (among other countries) will get to choose any one of the seven distinctive Fender instruments. Better hurry, this offer ends January 26, 2012. Read more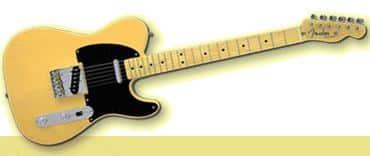 A Fender Telecaster was brought back from the grave, allegedly stolen from a casket of a 67-year-old Army veteran by a Wisconsin cemetery worker. Read more
Tags: lou reed guitar gear,