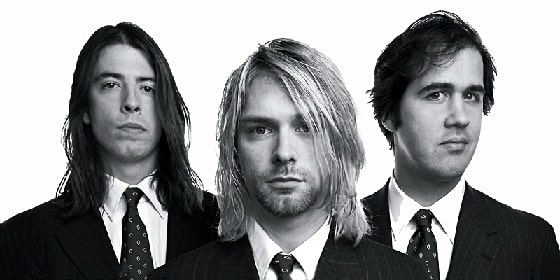 I'll admit it. I love pop metal: Bon Jovi, Poison, Motley Crue, Def Leppard. Bring on the cheese. I'm in. Despite the fact that much (though not all) of the music was awful, I still enjoy it today. Pop metal was the soundtrack for a good portion of my childhood. There was an honesty to it. That's right. I said "honesty."
Conventional wisdom says that music from the late 80's was too "fake." Too much hairspray, too many cookie cutter songs, too many of the same "sluts and concert footage" videos on MTV over and over again. Fake. Then the bands from the Seattle grunge scene (Nirvana, Soundgarden, Pearl Jam, etc.) broke the mold and supposedly fixed everything. These bands were "real." They wore flannel shirts, didn't jump around on stage, wrote depressing songs and generally connected with the anti-corporate rock sentiment that had been building throughout the pop metal era.
I am not here to tell anyone what's good music and what isn't. I am here, however, to overturn the hypocritical notion that pop metal bands were "fake" and grunge bands were "real."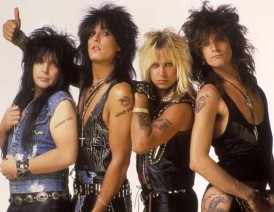 Pop metal bands wanted to be rock stars, and freely admitted it. Pop metal bands wanted to have sex with lots of girls (your wife, girlfriend, daughter, etc.) and freely admitted it. Pop metal bands wanted to party and smoke / drink / snort various substances, and freely admitted it. They wanted to be rock stars so badly that they were willing to pay the ultimate price: being seen and photographed wearing a horrific amount of spandex, makeup and hairspray. They played huge stadiums, sold tons of records, and cashed huge checks.
That is the ultimate honesty… "I want to party, get rich and bang chicks, and I will look and act like a complete idiot in order to do so."
Grunge bands, on the other hand, stared at their shoes a lot. They were part of a reactionary movement against the extroversion of the 80's. Grunge bands were uncomfortable with the idea of being rock stars, or at least projected that image. They wrote songs about darker, often politically charged topics like teen suicide, domestic abuse and poverty. They played huge stadiums, sold tons of records and cashed huge checks.
Wait… what?!?!?!?
I've got an idea. If you're uncomfortable with the idea of being a rock star, then don't be a rock star. Don't sign a major label recording contract. Don't play arenas and stadiums. Definitely don't cash those huge checks. Only rich capitalist a-holes (you know, all those people you don't like) cash huge checks. Stay with that independent label and stick to the local underground scene. It's "who you are," right? RIGHT?!?!?
OK, rant over. That's been building up for about 20 years.
Again, I'm not here to pass judgment on the quality of anyone's music, but merely to point out that being a rock star yet clinging to an underdog, everyman, indie label image while at the same time going platinum and playing to tens of thousands of people a night is the fakiest faky McFake-a-lot hypocrisy of all time, at least musically speaking.
There. I said it. Deal with it.
About the author: Dan Vuksanovich received his Master of Music degree in classical guitar performance from the Peabody Conservatory of The Johns Hopkins University in 1999. He currently teaches and blogs about how to get better at guitar via his website, www.whyisuckatguitar.com.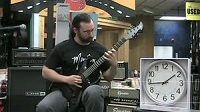 Just when you think you've seen it all, then this happens… Grab you hat and sit back for the ride, because this video will blow your hair back and make our lips pucker. Guitarist, John Taylor of Colorado, plays Nikolai Rimsky-Korsakov's "Flight of the Bumblebee" at 600 Beats Per Minute — According to RecordSetter.com, this is a new world record for 'fastest guitar player', ever.
As you'll see in the video, John starts off at 170 BPM and slowly works his way up to 600 BPM.
"Flight of the Bumblebee" is an orchestral interlude from Rimsky-Korsakov's opera "The Tale of Tsar Saltan," which he wrote in 1899 through 1900. The piece closes Act III, Tableau 1, of course!
People are attempting to break this record all the time. To check the current status of the category, visit RecordSetter's Fastest Guitar Player page. I'd love to see Herman Li from Dragonforce attempt to break this. Watch the video below… Read more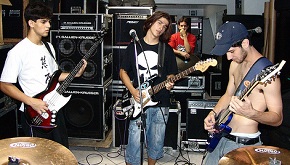 Music should be loud. That's just a simple fact. Sure, it applies more to rock than, say, Mozart, but you need to be able to feel the music. Preferably in your fillings as they shake loose from your teeth. But I don't need to tell you this, because as a guitar player you know this instinctively. Read more
Happy 4th of July, everyone! In honor of today's independence day, I think it's fitting to share some videos of, what I would consider, some of the greatest guitar players to ever perform "The Star Spangled Banner". Read more
This is a new song titled 'On the Backs of Angels,' will be the first track on the upcoming A Dramatic Turn Of Events album.
The song is the first time anyone has heard any new music from the group since founding member Mike Portnoy departed. On the Backs of Angels features Mike Mangini, the recently acquired drummer who replaced Portnoy after a lengthy audition process that was filmed for a documentary.
The song will be featured on 'A Dramatic Turn of Events,' Dream Theater's upcoming 11th studio album. Mixed by veteran engineer Andy Wallace, who was involved in Slayer's Reign In Blood and Nirvana's Nevermind albums. Wallace also mixed Avenged Sevenfold's Nightmare. Read more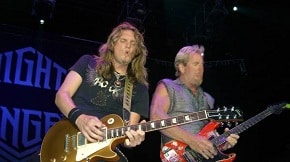 Many other guitarists have tried to emulate Angus Young's distinctive guitar tone and fail. Night Ranger's rhythm guitarist, Brad Gillis, stated in an interview conducted by Noisecreep.com if he had any reservations about taking on such a feat. Read more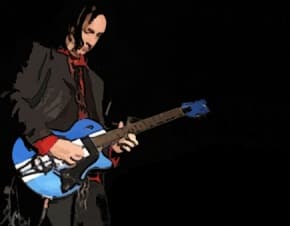 Stand on any street corner and yell "AND I'M FREEEEE!",  and you will undoubtedly get the response "FREE FALLIN!". Now walk up to one of the responders, and ask them, "Who is that?" Again, they will surely say, "Tom Petty". Which is true—to a point. Everyone knows the jaw-dropping  catchy hooks and choruses that can be found in the lining of Pettys songs, but few of them really know where the guitar credit should go. Read more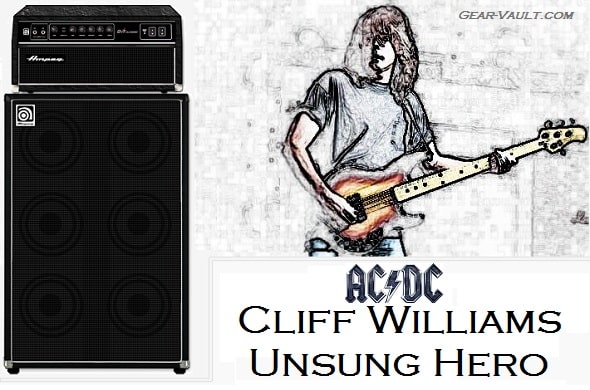 Since the beginning of time, there has always been an unspoken feud between guitar players and bass players. This feud has always been somewhat playful, somewhat serious. But in the end, we really do care for you bass players. Oh sure, we poke fun at you guys constantly, for whatever reason will get a laugh at the moment it seems like.
But when you take away the rock stars and bring out the musicians, well then it's a different story. The true musicians understand that a good bass player is an invaluable resource. Bass players that can work well in tandem with a drummer is something that gives the music exactly what it needs: Drive. Read more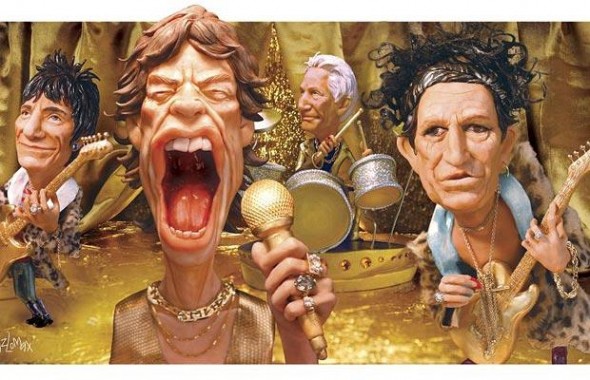 What makes a classic rock song? Is it the legendary era it was born? The fact that you know within the first two beats that this is YOUR SONG!?! The fact that time slows down and the world shuts up followed by the inevitable yet involuntary foot tapping/head banging as you Crank it Up? Maybe, that spark that keeps you Rockin' Out to it in your brain all day? There's No Way anyone could perform your Jam better! Are YOUR favorite classic rock songs untouchable?
Let's consider Limp Bizkit's cover of The Who's "Behind Blue Eyes." There was nothing particularly different or special about the song to make it unforgettable. Honestly, their mediocre at best cover sounds like a last-minute studio track filler. Fred Durst lacks the emotion and passion Roger Daltry brings to the table in the original version. To top it off, the best part of the song was cut out completely! Overall, an anticipated disappointment. Read more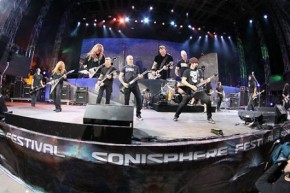 On Tuesday, June 22, metal fans in Sofia, Bulgaria got a rock-gasm to rattle all the bedsprings of the bowels of hell: for the first time in history, members of the founding fathers of thrash metal, the infamous "Big Four" — Megadeth, Slayer, Anthrax and Metallica — were all onstage together for an epic rendition of Diamond Head's "Am I Evil?" Read more