Source: GuitarWorld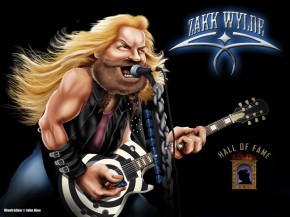 It was a dark and rainy night. The courthouse clock struck midnight; a stray dog howled. It was all too beautiful when the staff of Gear Vault convened for their semi-annual secret meeting with the confines of the beloved cinder block chamber they call their "office." Their agenda? Read more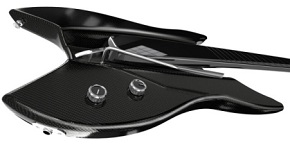 Guitarists have always had an up-and-down relationship with the concept of high technology. Maybe it is because of the elemental nature of our instrument, especially in its acoustic form, or maybe it is due to the raw and often emotional approach taken by many of the creators and ongoing purveyors of rock, blues, country, and other styles of music. Whatever the case, there will always be a large part of the guitar community that likes to keep things simple and gets it done with a fairly traditional guitar, a tube amp, and a few pedals. Read more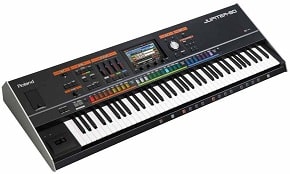 One of the hottest and most talked about products on the market today is the Roland Jupiter-80. This is not a re-creation of the '80s Jupiter-o, although it does pay homage to its predecessor with road-proven hardware and massive sound. This is a modern synth that features Roland's SuperNATURAL synthesis engine. The SuperNATURAL engine is designed to re-create legendary vintage synth sounds and amazingly realistic organic acoustic sounds.
The Roland Jupiter-80 is an envelope-pushing synth with three separately programmable sound chains. Each sound chain has a filter, an oscillator, an LFO, and an amp, and you can combine up to nine sound chains for an amazing 27 oscillators – at once! Each oscillator can utilize one of seven vintage waveforms or one of over 350 PCM waveforms for unlimited tone-shaping combinations. The Jupiter-80 supports up to 256 polyphonic voices depending on the sound load. Also featured is an extremely powerful arpeggiator with 128 factory presets and another 128 presets that are user definable. And musicians will love that this board includes Roland's famous SuperNATURAL pianos, brass, strings, and more.
The Jupiter-80 was designed and laid out for live performance. A large LCD screen makes navigating the functions of the Jupiter-80 a breeze. After you have designed your own patches, you can save them as "Live Sets." A Live Set can stack up to four sounds, each with its own DSP, effects group, and level control!
There are a number of assignable knobs and buttons on the Jupiter-80, so you can create a custom layout. Roland's D Beam controller can be assigned to control parameters for a more dynamic performance. Control volume, Leslie speed, modulation depth, and more, all with your hand. Read more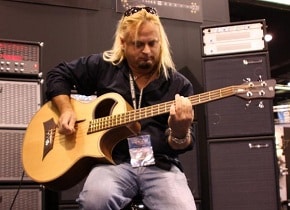 There is a degree of sincerity behind the arguments that people make when they blame certain societal ills on the cable entertainment channel known as MTV. Inner-city violence? Blame MTV. Teenage pregnancy on the rise? It's MTV's fault. Kids wearing their pants down around their femurs? That damn MTV again. High school truancy – MTV. Tattoos and nose rings Read more

Here is an older video of Mike Edison, former publisher of High Times, performing on his bong guitar. What Mike is playing (and smoking from) is a guitar named "ChroniCaster", which is essentially a bong built into a Jaguar-style guitar, with a body made of high-impact, see-thru plexiglass. The guitar's hot P-90 pickups are shielded by a special mold that helps keep marijuana resin out. The bong guitar was built by Joe Naylor of Reverend Guitars. Now he just needs to fit his leopard print fez hat with a beer can holder. Check out the video below… Read more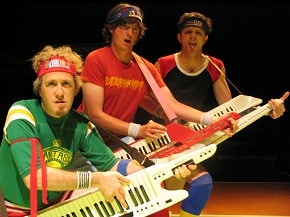 Almost every day, someone is trying to invent the next big thing in the industry of music. Though, sometimes what people think is a truly great innovation can become an awful creation. Read more
NAMM 2011 — TC-Helicon is proud to announce the arrival of the VoiceTone Singles range – four vocal processing pedals, each with a single mission – to allow any vocalist to deliver jaw-dropping performances.
VoiceTone Singles are the ultimate combination of tone and simplicity. Each of the four effects has inherited algorithms from the award-winning VoiceLive 2, so although VoiceTone Singles come in small packages they deliver a big sound. Read more
Black Cat Pedals is pleased to announce their latest product, the Black Cat Mini Trem
After focusing on Custom Shop creations over the past year, the Mini Trem is the first standard production Black Cat pedal to be introduced since the company launched its debut line.
The Black Cat Mini Trem is a dual function tremolo/clean boost in one pedal. Part of the legacy of the original Black Cat line, the new Mini Trem sports some additional features and a spiffy new look. Read more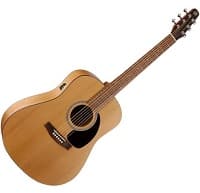 If you are looking for a quality acoustic-electric that won't destroy your budget, look no further than the latest offering from Seagull Guitars. A couple of years ago, Seagull began to improve and supplement their already excellent line-up with re-designed guitars that featured compound curved tops and re-designed precision neck angles. The S6 Original Q1 represents the newest member of the Original Series.
With a solid cedar top and wild cherry sides and back, this guitar sounds vibrant, deeply warm, and altogether crisp. These woods are finished with a semi-gloss lacquer coat. The silver leaf maple neck has a rosewood fretboard, which looks great and reduces finger fatigue. The strings sit on a tusq nut and compensated saddle, and they run into machine heads that are in the in-line configuration that is characteristic of all Seagull guitars. Read more
Montreal, Canada- December 16th, 2010- Montreal based Godin Guitars is getting ready for the upcoming new year with the introduction of a number of exciting and versatile guitar models at this winter's NAMM show next month. Read more