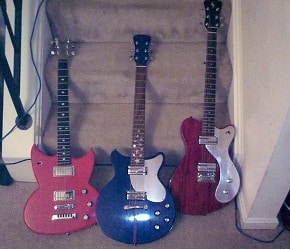 If you've seen advertisements for Vaccaro's guitars on the internet or magazines, you may have noted their slightly confrontational slogan: "They're not for everybody." This statement, it seems, is absolutely true. The reactions I've seen when whipping one of these unorthodox instruments out of my gig bag have ranged from shock ("Where di you get that?") to covetous ("Awesome! Where can I get one?").
Brought to you buy the people who created Kramer's distinctive aluminum and wood-necked guitars in the late Seventies and early Eighties, Vaccaro's guitars feature daringly designed popular bodies, bold finishes and unique aluminum, maple and ebonol composite necks. The Groove Jet evokes the unholy alliance of a Gibson SG and a satanic dung beetle, and features two Seymour Duncan Custom '59 humbuckers, a three-way switch pickup selector located on the top horn of the guitar, two volume controls and a master tone control. Our review model was flawlessly finished in a stunning see-through emerald green. The X-Ray, whose sleek, orange sparkle body has a space-age Rickenbacker vibe, boasts two Rio Grande Muy Grande pickups: a humbucker in the bridge and a single coil in the neck position. Both pickups are topped off with the same mother-of-toilet-seat plastic as the pickguard, adding to the instrument's undeniable ie ne sais quoi. The X-Ray's control layout is simple yet versatile: a three-way pickup selector, coil-tap switch for the humbucker and single volume and tone controls. The hardware on both guitars (Sperzel locking tuning machines, super-sleek Tune-O-Matic-style bridges and top-notch components) is bullet-proof. The phenolic "I can't believe it's not ebony!" fingerboard are smooth and natural feeling, and the well-finished frets provide a sleek, effortless playing surface. Read more
Tags: vaccaro guitar, radio giveaway vaccaro guitars, Vaccaro Guitar Groove Jet, x-ray guitar review,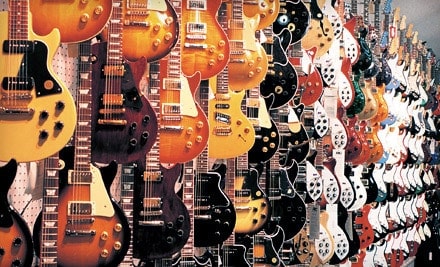 Guitars
arouse my crazy obsession, therefore, I am obliged to compile
5 top selling electric and electric/acoustic guitars
for our readers. Guitar companies manufacture a wide variety and styles of guitars and sometimes produce junk that's barely worth firewood, and other times produce the
ultimate guitar
that we can all appreciate. However, finding that perfect guitar is not always easy, but it's fun searching for it. If you are one of those players that is searching for a guitar that provides that sensuous feel that fills your pulse with vibrations of rhythm and melody; yet easy on the wallet, then read on.
Read more
Tags: best selling guitars, best electric guitar, best seller acoustic electric guitar metal string for usd 1000, chinese best electric guitars and price, best selling electric guitars, top selling electric guitars, top selling 17 guitars of all time, top of the line electric guitars, top best electric guitars, top 5 the best guitar,

Carvin is thrilled to introduce their latest model, the ST300. This new model offers the features and choices of Carvin's contemporary Custom Shop guitars with the timeless body shape that they offered back in the early 1990s. The body is more circular than the legendary DC series and has a waist and forearm cutaway for playing comfort, as found on the Contour 66. The Carvin ST300 model reflects Read more
Tags: carvin st300, carvin, carvin st300 review, carvin guitar, carvin st300 reviews, st300 吉他, used carvin guitars, Carvin C66 reviews, carvin ST3000, carvin st300弦长,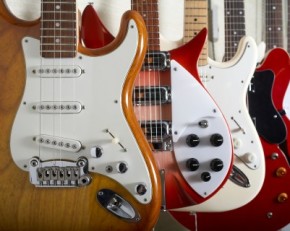 Buy guitar gear new vs. buying guitar gear used — If you are reading this, you are more than likely a gearhead. By 'gearhead,' I mean someone who spends more than a little time thinking about, learning about, and chasing down the musical equipment and accessories that capture your attention and becomes part of your sound, for better or worse. Read more
Tags: new electric guitar vs used, buy new or used guitar?, used vs new amps, new vs vintage electric guitars, new vs used value of guitars, new vs used guitars, new vs used electic guitars, new versus used electric guitars, difference used acoustic guitar versus new acoustic guitar, BuyingGuitarGearNewVs BuyingGuitarGearUsed?|Gear-Vault,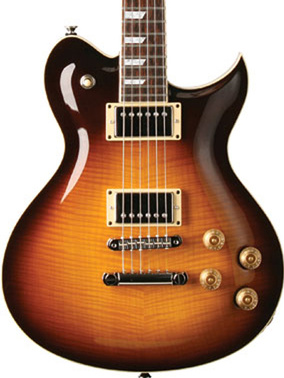 We noticed that not much information was presented on the interweb about Washburn's Idol series guitars. That's a shame because these guitars are an absolute craft of beauty and extremely underrated. There has never been a better time to choose your Idol with the recently released (October 2008) models available.
Washburn's "Wi" Idol series are passionately hand-built at the Washburn's Chicago facility by some of America's finest luthiers, the USA Idol Series consists of five amazingly crafted Custom Shop Guitars. Read more
Tags: washburn wi 420, washburn usa idol guitar review, guitar shoplist, washburn w164 electric guitar, washburn usa idol guitar reviews, washburn pilsen, washburn p4 cherry burst, washburn idol series guitars, washburn gc37 case, review of wi18 forum,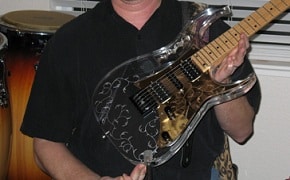 Before the Internet brought us the ability to window-shop on a global basis from the comfort of our homes, most people would have only had an occasional opportunity to see (much less play) an acrylic-body electric guitar. You'd find them once in a great while hanging on a pawn shop wall, or you'd see one being played onstage at a show, and that was about it. Read more
Tags: acrylic GUITAR, acrylic guitars, grand acrylic guitar, acrylic guitar review, renaissance electric guitar lucite, ras guitars acrylic, how to make acrylic guitars, grand lucite flying v guitar, grand acrylic guitar les paul, acrylic guitar makers,


Both here at GearVault and elsewhere in the guitar playing community, the name Malden has been developing a great deal of hype in the last several years. The company first gained widespread exposure through their December 2010 closeout deal. During this deal, Malden practically gave away their entire preexisting stock, which had been created somewhere in Asia. They then reinvented themselves in New Mexico as a high end, American boutique brand with a state of the art custom shop. It would be during their first tender months pumping out guitars through their custom shop that I initially came into contact with the company.
Soon (very soon to be honest) after I had seen a local listing for a perfect condition Malden Mozak, I became enamored. Originally in the market for a new Tele or some sort of hollow-body, the sleek Jazzmaster style design of the Mozak unexpectedly piqued my interests, and nearly two years later I do not regret my decision at all. I'm giving this history to explain the bias I have in this review; however, I will try and make it as fair as possible. This review will be conducted using a Vox Valvetronix AD60, though the focus of this review will be much more on the aesthetic and natural sound of the guitar. Now that that's out of the way, let's dive into and explore this stellar guitar. Read more
Tags: jazzmaster guitar body, malden guitar articles, malden guitars production, malden karma guitar, malden mozak, malden mozak guitar sale,

Oh man oh man oh man. Isn't this a fun one? Today we are going to be examining the top 5 most underrated guitars of all time. That's right, no longer are you going to have to hear the utterly outrageous claim your drinking buddy constantly makes that his Mayones Regius 6 Mosiac is the best guitar ever gifted upon mankind. You should hear it through his Orange half stack, the tone is so dark it could only have been crafted in the fires of Mt. Doom. Read more
Tags: best under rated guitars, most underated guitars, most underrated guitar brands, top 5 rated electric guitars, underated electric guitars, underrated electric guitars, what are some great underrated electric guitars,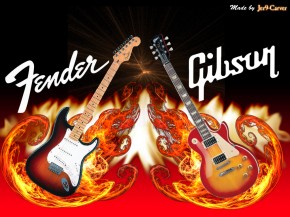 Ah, the classic Gibson vs. Fender debate. This dispute has become so famous and so controversial that nearly all guitarists are forced to segregate themselves and declare their allegiances. But why form such specific, exclusive factions, driving a wedge between the guitar playing community? For good reason, as it turns out the two companies build different guitars for different purposes, making it perfectly reasonable that some players only pick a Fender while others are firm Gibson men (and women). But which is best for the player who has yet to pledge themselves to one brand? Read on and find out. Read more
Tags: gibson vs fender, fender vs gibson, fender vs gibson guitars, buying a guitar gibson vs fender, Gibson Stratocaster Guitar, gibson guitar vs fender for first guitar, gibson verses fender guitars, gibson vs fender sound, gidson has better guitars, guitarists who prefer fender vs gibson,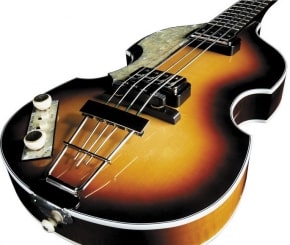 It's an old cliché, but there really is safety in numbers. This holds true in many aspects of life, but is especially true in the world of musical instruments. Trends may come and go, but the instruments that the majority of players choose to play usually are the best at doing their job. Read more
Tags: cliff williams bass gear, best selling bass guitars, best selling bass guitar, best bass guitar, the best bass guitar, best electric bass for a buck, бас гитара скрипка, worlds best selling bass guitar, what is the best bass guitar, top ten bass guitars,