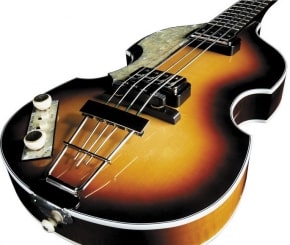 It's an old cliché, but there really is safety in numbers. This holds true in many aspects of life, but is especially true in the world of musical instruments. Trends may come and go, but the instruments that the majority of players choose to play usually are the best at doing their job. Read more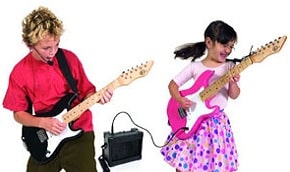 Discovering music and aspiring to play guitar can be one of the most wonderful experiences of childhood. Playing music with your children is also an excellent way for parents and children to bond with each other. Read more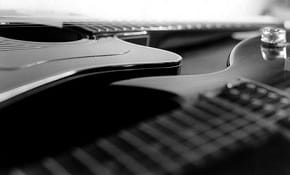 Electric guitars, for all of their versatility and technology (never mind popularity), owe their existence and success to just one thing: The acoustic guitar. Somewhere in between those two types of the same instrument lies an evolutionary process of Darwinian proportions. The same can be said of precious few other instruments Read more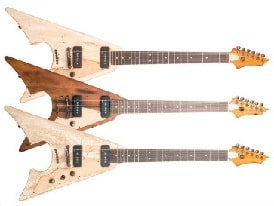 Legendary guitarists like Randy Roads of Ozzy Osborne played V-shaped guitars; their extreme edge appearance brings the meaning 'axe,' which explains why so many metal guitarists prefer them. They're unique looking, give a tight heavy sound and just look metal. The Badwater Jacknife guitar is yet another radical—V-shaped—guitar, but unlike many others, is geared toward guitarists on a budget, while giving more features than other economy V-shaped guitars. Most metal guitarists will enjoy this guitar's unique, vintage-style design and groovy sound. Read more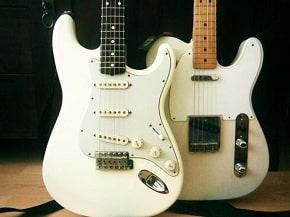 It may seem quite the stretch to lump bass fishing, guitars and eBay all into one simple concept, but it can be done with some patience and plenty of hydration. Anyone who understands the predator-fish that is the large-mouthed bass knows that they don't exactly go out and forage for their food. They prefer to hide in the murky shadows and ambush their unsuspecting prey.  Read more

One of my favorite guitars is the Jackson USA Select Soloist, these are, what I consider, a true metal guitarist's dream axe. These are precision made for precision guitarists. These guitars sell at MusiciansFriend for about $2,400. What if I tell you that I can give you a chance to score one of these axes for free. YES, FOR FREE! All you have to do is click the "Enter Now To Win" button below and fill out a short survey. This survey was created to help Jackson understand their customers better and helps them provide us, the customer, best possible products and services. Good luck! Read more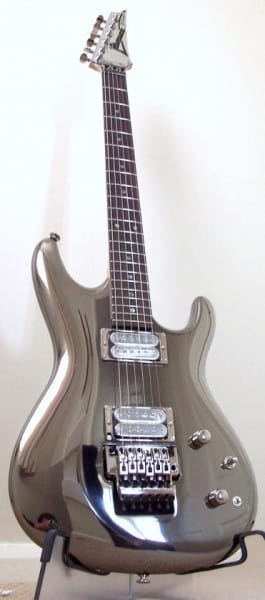 The Ibanez JS2PRM is an extremely unique and extremely rare instrument in the guitarworld. The JS2PRM—PRM stands for (Premium Rock Mirror)—which is a high-tech finish that was designed to look as if it was carved from a solid chunk of polished metal.
In 2005, the JS2PRM was Ibanez's third attempt to recreate the chrome guitar. Ibanez's first two attempts, the JS2 and the JS10th, both were unsuccessful due to finish problems. The process of bonding a chrome finish onto a wood bodied guitar is an extremely difficult process. The JS10th (2nd attempt) a luthite body was used, which is similar to plastic, and the results were better than the original JS2 Chromeboys, however, they were still beset by water marks and peeling and sounded nowhere near as good as the basswood body. Read more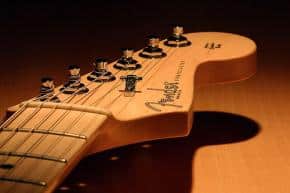 It's easy to get bamboozled if you're purchasing a vintage Fender guitar. Because these instruments are bolted together, their parts can be swapped, stripped or replaced faster than you can say "rip-off." A buddy of mine who has been in the vintage game for years recently estimated that between 15 and 20 percent of the "Sixties Strats" out on the market are bootlegged. And if that number sends a shiver down you fuzzy fretboard, the number of "all-original" Strats that feature replaced pickups, pots, bridges and other parts is even higher.
By and large, G-V has found that vintage guitar dealers who have a good reputation have earned it. Likewise, if the word on the street is that a certain seller is not on the up and up, he's probably guilty as charged. Avoid him like the plague. Read more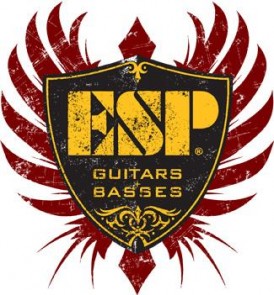 Electric Sound Products (ESP) Company was created in the year 1975 by Hisatake Shibuya, a resident as well as a businessman from Tokyo, Japan. Shibuya started as a manufacturer and a producer for the replacement parts of guitars. This firm was very well known for the high-quality parts. After a year of gaining such reputation, ESP started to engage with the designing and creation of guitars. ESP entered the Japanese market, later expanded and took their chances into the global market of guitar industry. Entering the US market in the year 1983, ESP Company started designing for local artists in New York from 1984 to 1985 where they had already introduced about 400 Series as their primary introduction of products in the US market. 
Among the local artists were Ronnie Wood of the Rolling Stones, Page Hamilton of Helmet, Bruce Kulick of KISS, Vernon Reid of Living Colour and Vinnie Vincent. Creating and producing guitars for these artists was there effective way of becoming more popular with bands from other countries. At the same time, ESP Company also started to make the necks and bodies of Kramer. During a tour in Tokyo in the year 1986, George Lynch found out about ESP guitars when he walked into one of the shops, looked around for a replacement part and later, he found out that ESP Company is able to customize guitars. Read more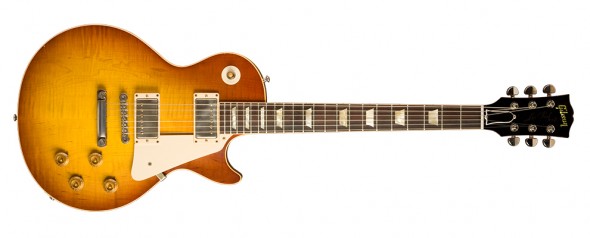 Eric Clapton's original 1960 Les Paul Standard is legendary for not one, but several significant reasons. Clapton's playing on John Mayall and the Bluesbreakers' Blues Breakers with Eric Clapton album of 1966 (forever after known as "The Beano Album" because Clapton himself was reading a Beano comic book in the LP's cover photo) is seminal blues-rock — searing, dynamic and ferocious. While anonymous street artists famously scrawled "Clapton is God" on the walls and train stations of London, the virtuosic ex-Yardbird brought the mighty sunburst Les Paul roaring back to popular music. One listen to the creamy, yet biting snarl of Clapton's playing on tracks like "Hideaway," "Double Crossin' Time," or "Key to Love," and countless guitarists the world over were instantly turned on to the power of this rare, and previously under-appreciated, Gibson solidbody electric guitar. Read more