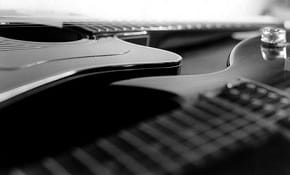 Electric guitars, for all of their versatility and technology (never mind popularity), owe their existence and success to just one thing: The acoustic guitar. Somewhere in between those two types of the same instrument lies an evolutionary process of Darwinian proportions. The same can be said of precious few other instruments Read more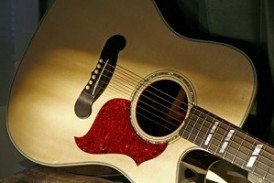 Hallelujah Chords The Easy Way
This is a magnificent song off Buckley's debut 1994 "Grace" album. The original was by Leonard Cohen. However, we transcribed 'Hallelujah' from Jeff Buckley's version.
The Leonard Coen hallelujah has had a slight resurgence in the last few years with over 100 cover versions performed by such artists such as Bob Dylan, Bon Jovi, Rufus Wainwright, and Bono just to name but a few.
As for which version of the song is better, well, I guess we'll leave that up for you to decide. But for this latest resurgence of a 24 year old work, it must be the Cohen Hallelujah. After been swindled out of millions by his manager he'll certainly appreciate the paycheck. To that, I'm sure he'll say… "hallelujah". Read more

Hello GearVault readers, it's been a few weeks since we had a guitar giveaway, so I think it is about time for another! How would you like to win a Guild D-140CE Dreadnaught acoustic guitar? Stop drooling, you can have this guitar by simply entering into the drawing below. Read more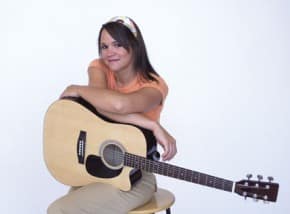 Buying an acoustic guitar depends more or less entirely on the plan you have for the guitar and also the experience you have using one. For instance, if you are a beginner then you will want an inexpensive guitar that you can try your hand at first without needing to spend too much money. Such a guitar should also be not be too much of a loss if it gets damaged of course, many guitarists starting out tend to break, scratch and end up deforming their guitars! Of course this does not mean that such a guitar is low in quality. Modern production techniques have greatly reduced the price of guitars which look and sound just fine. Read more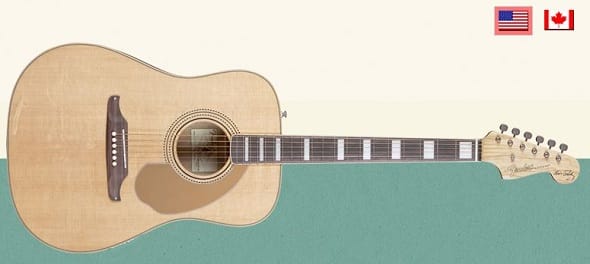 Fender hails the King of Rock 'n' Roll and transports you back to 1967 with the Elvis Presley Kingman acoustic guitar—a sharp looking, rich-sounding, hip-swaying evocation of the freewheeling Fender acoustic that Elvis Presley wielded with consummate cool in '67 cinematic romp Clambake, and now it can be yours.
One grand-prize winner gets the guitar, which features Presley's signature on the headstock and the return of Fender's striking '60s-era "Wildwood" finish. The grand prize winner, plus twenty second-place finishers will also receive Elvis Country: Legacy Edition, a deluxe two-CD package featuring the original 12-song Elvis Country and the original 11-song Love Letters from Elvis and six bonus tracks. Read more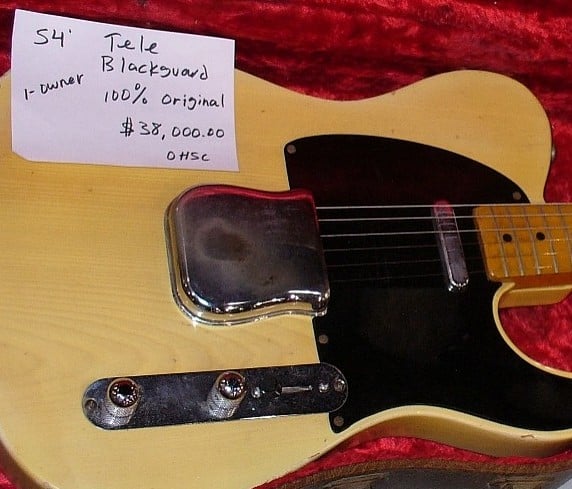 Just over a week ago I had the chance to visit the Orlando International Guitar & Music Expo 2012. That's fancy-talk for 'guitar show'.  If you're not familiar with what a guitar show is then try thinking of it this way – we all get the concept of a convention or conference for business professionals – a big room with various vendor booths showing off the latest products (expo hall) and there are usually some speakers/presenters teaching or otherwise discussing the latest industry news, etc.  Well, other than NAMM, guitar shows are the closest thing to a business convention that we players, collectors and all-around guitar lovers have for our favorite subject!
While some of the largest guitar shows may offer special 'clinics' (training sessions are often sponsored by a manufacturer hoping to show you why you need to buy their latest products) not all guitar shows will offer much in the way of training.  However, what they ALL do have in common is their version of the 'vendor expo hall' where guitar dealers bring lots of cool (and often vintage) guitars, amps, effects and more hoping to sell/trade them to/with show attendees. In other words, it's a lot like a big flea market for guitar and music gear!  And for the guitar lover it sure beats just about any other kind of shopping experience since you have so many cool old guitars under one roof.  I'll take a guitar show over going to the mall with my wife any day! Read more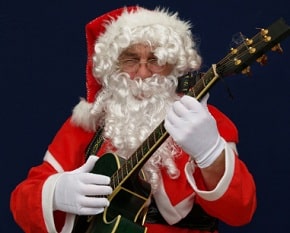 Happy Holidays everyone! Having trouble thinking of the perfect gift for a loved one? Why not an acoustic guitar? How many people do you know that always say "I always wanted to play the guitar, but never had the time or energy"? Now is your chance to bring music into their lives with a nice new axe they can call their own. But, with the thousands of guitars available today, it can be a pretty complex and confusing ordeal, so Gear Vault is here to help. Here are the top 5 selling acoustic guitars for the Holidays. Read more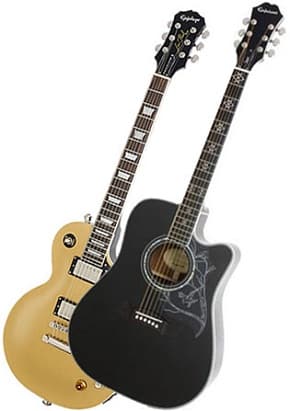 Enter for your chance to win two guitars; a Joe Bonamassa Les Paul Goldtop and Dave Navarro acoustic/electric guitar, both from Epiphone. Read more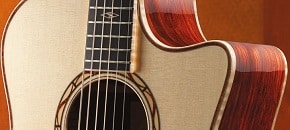 We live in a world of automation. A world of higher profits, lower costs, and mass production. Companies get big, and to satisfy an ever growing and diversifying market, they take these steps to make sure they are staying on the mark with consumers. Unfortunately, quality often gets chucked to the side in this process of trying to perpetually keep items on the shelves. More people means more materials, and more materials means more space, which all leads to the product quality depending on every single person doing everything correctly. Read more


Washburn Guitars adds a new line of Resonator guitars to their Folk and Bluegrass instruments.
Washburn recognizes the important role played by the Resonator guitar in the history of bluegrass music and has decided to honor the instrument with a new line of Resonator guitars. The current line up of Resonator guitars include the acoustic resonators R15R and R15S, and their acoustic electric brothers the R15RCE and the R45RCE.
The single cone resonator and spider-bridge design is a common denominator among the four Resonator guitars. This adds to the series' classic sound and vibe which resonator players tend to look for. Read more