Washburn Guitars adds a new line of Resonator guitars to their Folk and Bluegrass instruments.
Washburn recognizes the important role played by the Resonator guitar in the history of bluegrass music and has decided to honor the instrument with a new line of Resonator guitars. The current line up of Resonator guitars include the acoustic resonators R15R and R15S, and their acoustic electric brothers the R15RCE and the R45RCE.
The single cone resonator and spider-bridge design is a common denominator among the four Resonator guitars. This adds to the series' classic sound and vibe which resonator players tend to look for. Read more
Paul Reed Smith is looking to expand it's Acoustic Guitars with the new SE Acoustic Guitars series. Read more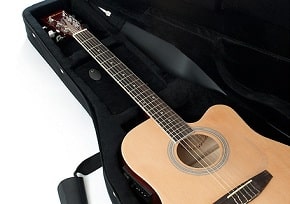 Today's daily steal deal: A New Jose Feliciano Acoustic-Electric Guitar Debut Series Kit with 10 Watt Amplifier & Hardshell Case for just $129.99. It's a full-fledged kit put together by Feliciano (Virtuoso guitarist and writer of 'Feliz Navidad') including extra strings, digital tuner, chord chart, instructional DVD, and more. You need to hurry, because this deal is only available for 24-hours, and expires tonight at 12AM EST. Read more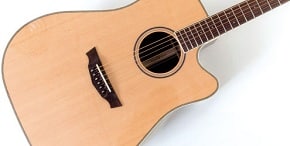 It seems as if market is flooded with hundreds of similar-looking dreadnought acoustic guitars, all with seemingly identical specs. You know the drill: solid spruce top, solid Indian rosewood back and sides, mahogany neck, scalloped X-bracing and, well, Read more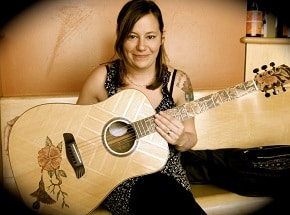 In 2007, a company was formed in Canada that aspired to build custom-order guitars using materials and craftsmanship from Bali, with Canadian fit and finish. Enlisting the traditional woodcarving skills of Bali's finest craftsmen, they produce guitars that are an amazing and unique combination of art and music. Some would label them "boutique" guitars. Everyone else just calls them Blueberry.
Let's face it – 2007 was not a great year to start up a business, especially one that would be dealing with such high overhead costs, and would be asking a rather exorbitant sum in exchange for their products. The following sentences are not for the faint of heart: An acoustic Blueberry Grand Concert costs around $8,000, while a standard dreadnaught will run you about $3,000. A double-neck acoustic guitar lists for $45,000. The Blueberry electric bass fetches $8,500. A recreation of the first Blueberry electric guitar (the Fierro) has a $28,000 asking price. The Devil electric sells for $6,666, for those of you who aren't superstitious. Read more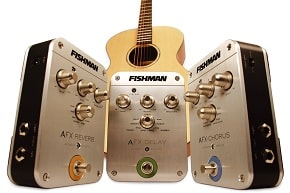 For years, ACOUSTIC-ELECTRIC players that wanted to process their instruments with effects have faced a dilemma. Because acoustic instruments have a refined, subtle sound, only studio-quality effects will do when you want to process acoustic tones. Read more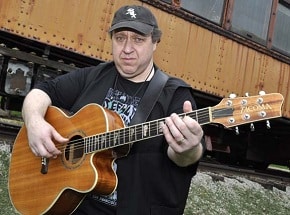 All of us guitar nuts are always trying to figure out what is going to be the next hot instrument, especially in the collector category. I, and many others, can tell stories about owning cool but under-the-radar pieces that we sold for pennies before they got hot in the market. Read more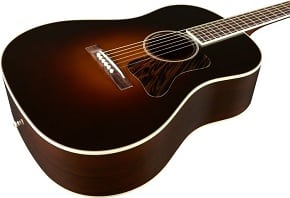 On January 12, 2011, the Jackson Browne Signature Gibson acoustic guitar was unveiled at the National Association of Music Merchants (NAMM) winter show in Anaheim, California. Hearkening back to Gibson's revered Roy Smeck models of the 1930's, Browne's baby took the better part of a decade to complete, as he went back and forth throughout the process with the Gibson Montana Acoustic Master Shop up in Bozeman, Montana. Read more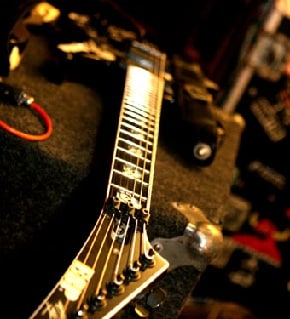 For the longest time, I refused to play anything but DR's on my electric guitar. Though, once I really began gigging out every other weekend, I began to encounter a really frustrating issue. Every two-three shows, I was breaking a string. After considering a setup and messing around with new saddles, I decided to try a set of Ernie Ball coated slinky strings. I haven't looked back since. Read more

NAMM 2011 — Launched in 1987, Yamaha's APX range was designed to be the ultimate performance electro-acoustic guitar – combining great on-stage tone thanks to a unique body design and the latest pickup and preamp technology with incredible on-stage comfort.
Joined later by the bigger bodied CPX series, designed to give a fuller, louder unplugged tone and a different look and voice, the combined ranges have defined the benchmark for electro-acoustic for over 20 years.
For 2011, the APX and CPX ranges get a full overhaul with new electronics and updated cosmetics while remaining true to the original design brief – an acoustic guitar that's born to be on-stage. Read more