Page 1 | Page 2 | Page 3 | Page 4 | Page 5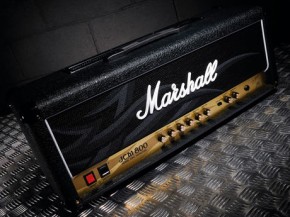 Did you really think number one on the list was going to be anything else? When it comes right down to it, Marshall IS metal. Marshall invented that sound we all love and is still building great amps today.
Notice that I didn't select any particular model; that is by design. Pretty much any tube-powered real Marshall will let you get your rock on, though I do prefer the JCM800. Some might need a pedal in front, some you can drive with preamp gain, some are big and a few are small, but they all have that Marshall sound that we know as the sound of rock music. Plus, they are the ultimate in cool, being seen for decades behind the biggest names in rock from Judas Priest to Ozzy to anyone else who ever mattered, really. Think about it: when you were in high school, did you ever dream about standing in front of a wall of Peaveys? I don't think so. Read more
Page 1 | Page 2 | Page 3 | Page 4 | Page 5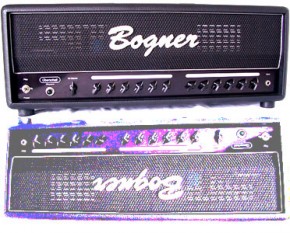 From Bogner's website: "UBERSCHALL" the German word for "Super Sonic", is really ARMAGEDDON IN A BOX!! Everything this amp touches is Chernobylized! Instant nuclear meltdown, VAPORIZED… We designed this amp primarily for heavy playing, aggressive styles of music CRAVE! this amp." Read more
Page 1 | Page 2 | Page 3 | Page 4 | Page 5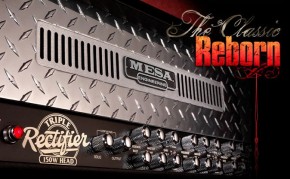 There are many amp companies that loom large in the world of hard rock and heavy metal. One of the most important, especially to the more modern kinds of rock is Mesa Boogie. Mesa has a long history of making gain-filled amps, but, to many modern rockers, there is nothing like one of the Mesa Boogie Rectifier series. That is why we here at Gear-Vault have made the Rectifiers, or "Rectos", number three on our list of the Top 5 Metal Amps. Read more
Page 1 | Page 2 | Page 3 | Page 4 | Page 5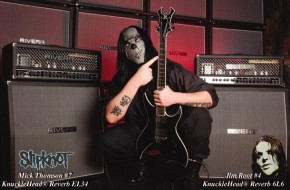 Metal, as we all know, is about power. From the playing styles to the gear, anything involved in today's metal scene had better be able to dish it out as well as take it. The Rivera amp company has always had a large stake in the rock market with its Knucklehead series Read more
Page 1 | Page 2 | Page 3 | Page 4 | Page 5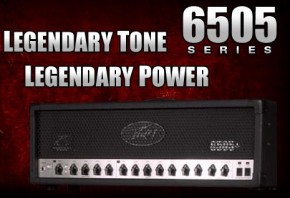 Metal guitar players ask a lot form their amplifiers. They also buy a lot of them, judging by how many amps seem to be marketed to players of heavier styles. In that spirit, your ever-rocking staff here at Gear-Vault has decided to bring you our choices for the 5 best amps for rock and metal available today. You may have your own personal list, as all us amp junkies do, but this one is ours, so, if you don't see your amp on here, play what makes you happy. Read more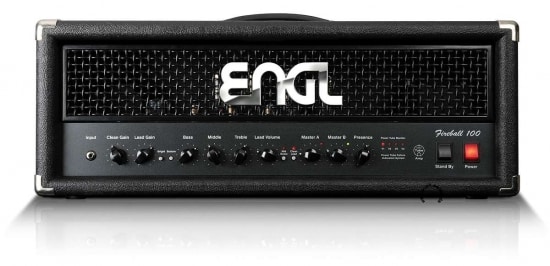 The Engl Fireball head is an amp aimed squarely at rock and metal guitar players. It delivers 60 watts of 6L6 tube power at 8 or 16 ohm and offers users a vast reserve of gain on tap, which makes it a perfect choice for modern players in the heavier styles. It is more than capable of putting out extreme sound pressure levels, all the while maintaining a tight low end and ultra-smooth top end. Read more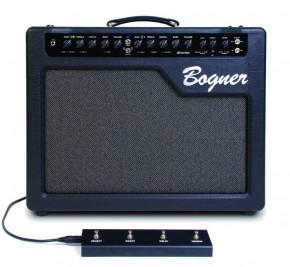 In 1989, Reinhold Bogner made a life changing decision by moving to Los Angeles from his homeland in Germany. While in Los Angeles, Bogner made a name for himself with his innovative style and his ingenious guitar sound. Read more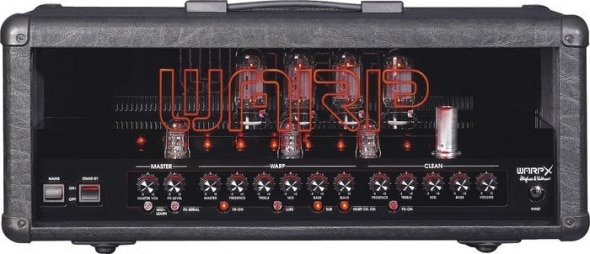 Hughes and Kettner – With its depraved infernal glow of eight blazing red-hot tubes says it all; Hughes and Kettner Warp X is amongst the undisputed heavyweight champions of the Nu Metal arena. Look no further for brutal riffing power. The amp boasts a Clean channel with bold, big and crisp tones and a brilliant "Warp" channel to put a smirk on the face of any metal riff-monster.
Warp X's distinctive name accurately describes the amplifiers' massive tone and thick sound forced pumped from it's powerful 120-watt, 6L6 tube-driven-power amp. The Warp X was clearly designed to produce pure dark energy.
In addition to the aforementioned wealth of features, the Warp X employs a top-notch Clean channel tweaked specifically for thick tones and a Warp channel that brings new meaning to the term "warped," Warp X offers a ferocious wide-range of features that you won't find on any other amp. Check out the Lube button, a sonic lubricant for fluid leads and riffs. Press it to alter the dynamics of the amp's distortion.
Wait!, There's more: Warp X sports Effects Loop Assign, a remarkable FX management tool for allocating external devices to one or both channels on the amp. For example, stomp on a single switch to go from the clean with chorus, delay to its illustrious Warp sounds without any effects getting in the way of your sonic assault. Adding the optional MSM-1 MIDI Module will give you even more flexibility. The MSMS-1 allows you to sync up your amp and external effect devices and switch them simultaneously via a separate MIDI pedal. Gear up for the 21st Century, rockers – Get Warped!
Hughes & Kettner Warp X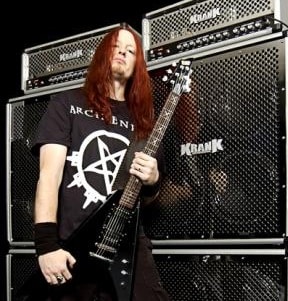 OK, I've been finding a ton of user reviews for this amp on the net, and it seems that half of you think that the Krank Revolution+ amplifier is dark, crunchy, and 'not worthy'.
This is a message to that half: if Dimebag heard you say that, he'd probably kick you in the stomach.
For the other half, rest assured that this amp is 100% pure metal. Don't let the emo kids tell you otherwise.
Now, let's get back to what we came here for: information. The Krank Revolution+ (from Krank Amplifiers) is an upgraded version of the first-generation Revolution head. The Plus features better transformers, 6550 tubes (power section), and a serious 120-watts of power, making this amp a thing of beauty. Dark, evil beauty.
The Revolution+ has two channels, 'Kleen' and 'Krank'. The 'Kleen' side has a 'boost' feature, which helps you get a brighter, more sparkling tone (great for those melodic intros), a 3-band EQ, volume, and an active effects loop. Read more