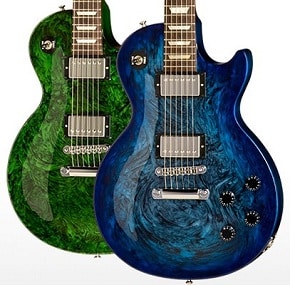 Though the Nashville flood is long behind us on the calendar, for many of us it is still fresh in our minds and hearts. The damage is done, the cleanup is all but finished, and things are back to where they should be, for the most part. Hell, Gibson is still rockin' and rollin' just as hard as they ever were. As you may or may not remember, Gibson's Nashville plant was hit especially hard in the flood, laying waste to every guitar they had, including some hall-of-famer guitars. Read more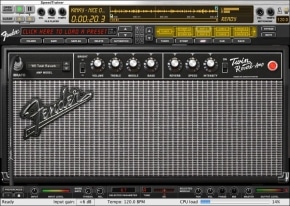 I'm going to let you in on a little high-level industry info: Fender is hyper-picky (but in a good way). In fact, Fender is so militantly nitpicky and protective about the sound of their guitars and amps that no software modeler has ever been allowed to use the Fender name outright–until Fender and IK Multimedia teamed up to give you the full-on Fender tone experience. Read more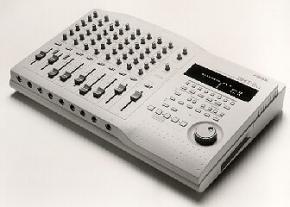 From the tiny Korg D8 that we reviewed, I moved on to the substantially large Fostex DMT-8VL, another great eight-track recorder Read more
The fun started with the Korg D8, which is by far the smallest of the three recorders I sampled for this series of reviews. In fact, if you weren't looking at it too closely, you might mistake it for a drum machine rather than a portable eight-track studio. Its appearance, however, is deceptive, for inside the D8 is a 1.4 GB hard drive, which allows a maximum of 34 minutes of eight-track recording.
All of these units record on internal hard drive, which aren't designed to be removed and replaced like tape formats. Instead, when the disk is full or you're switching projects, you transfer the data to another source. A SCSI port for connecting external disk drives, an S/P DIF digital interface for a DAT or MD recorder, and standard RCA analog outs are all provided for this purpose.
The D8 features a built-in 12-channel, four-bus mixer, which has two ¼-inch TRS balanced analog inputs, with a high/low impedance switch that works for both, as well as MIDI In and Out. While the recorder boasts eight tracks, a glance at the board will reveal only seven separate track faders; the seventh is labeled 7/8 and is designed to be used in stereo, which is helpful if you want to send both inputs to one track or bounce a bunch of tracks while keeping all their pre-fixed pan positions. Read more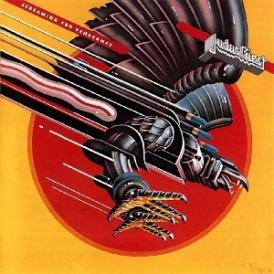 Judas Priest Screaming For Vengeance
(Columbia, 1982)
You have to forgive Judas Priest guitarist Glenn Tipton and K.K. Downing if some of their recollections from their band's 30-year-plus career are imprecise. "You've got to remember," Tipton says with a laugh, "we've recorded a lot of albums."
Nevertheless, both axemen acknowledge that 1982's Screaming for Vengeance was important enough to have burned a few details into their collective unconscious.
"I think Screaming was a little bit special," says Tipton, winking at the understatement. Adds Downing, "It just came together quite easily. We were playing a lot and just floating with a lot of ideas. When we finished it, we had a sense that people were really going to like that album."
That they did. Priest's 10th album, Screaming became the band's first million-seller and launched its biggest hit, "You've Got Another Thing Comin'." It also took a band with metal cult status to mainstream rock following and had fans screaming for more heavy fare, whether it was from Priest or fellow headbangers such as Def Leppard, Scorpions, Quiet Riot and Twisted Sister, who all enjoyed MTV and radio success in Screaming's wake. Read more