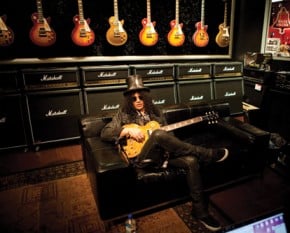 Slash is more than just a musician, he's a legend. Best known for his work with Guns N' Roses and Velvet Revolver, Slash has also served as a first-call studio gun-for-hire who has played on records by Alice Cooper, Daughtry, Bob Dylan, Michael Jackson, and Iggy Pop. But for the first time since he shot onto the scene more than two decades ago, Slash is going the "lone gunman" route and releasing his first bona fide solo album. Read more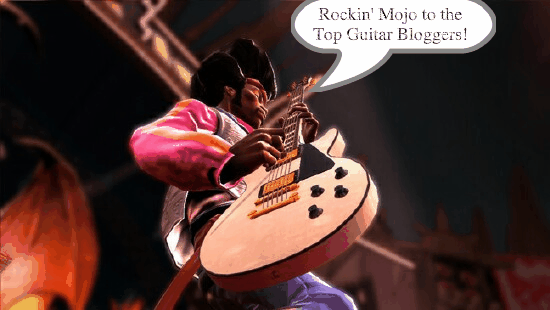 Though Gear-Vault is a committed webzine, an all-in-one resource musical instrument palace, we strive to supply matter-of-fact information and music gear reviews for musicians researching straight forward, no fluff, no frills wealth of knowledge.
With that said, we also enjoy surfing and reading some of the over-populated guitar blogs that can be found plastered all over the interweb when we're killing time, and if you, the reader, has the patience and don't mind spending the time and energy digging through authors muck and useless personal opinionated force-fed bloats, you will eventually find a diamond in the rough that actually supplies some knowledgeable and useful information. Gear-Vault has been secretly auditing guitar blogs around the blogoshere for the past 6 months. We took the liberty to compile the best guitar blogs which do not fall into the laziness of posting useless garbage and personal bio-hazard poo, here they are listed for you. Read more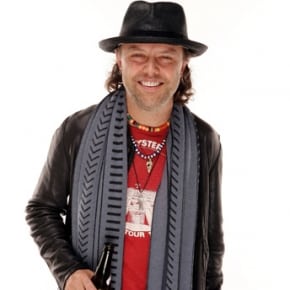 Sweden's Slitz TV had conducted an exclusive interview with METALLICA drummer Lars Ulrich on 10.20.2008. The entire 24-minute interview can be viewed in three parts below.
METALLICA's drummer Lars Ulrich has a laid back chat from past bassist, Jason Newsted, current bassists Robert Trujillo, opinions of internet, Metallica's rowdy past to current band members, James Hetfield and Kirk Hammett. Read more