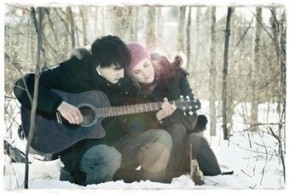 Whether you've been playing the guitar for years or you're just beginning to pick it up for the first time, pretty much anybody can recognize good acoustic guitar songs and appreciate them for their simple beauty. Unfortunately, not all acoustic guitar songs are all that easy to play. You have to master more than just chord progression and rhythm; the key to good acoustic guitar songs is the passion and drive that you play each of the acoustic guitar songs with. Read more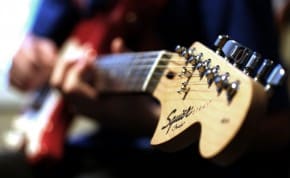 As a guitar instructor, I routinely deal with students trying to learn songs they want to play. After all, that's the whole point of this thing of ours, right? The thing that I notice over and over, however, is the increasing dependence of most students on some sort of online tab website to provide the details on how a given song is played, rather than learning the song in the time-honored play-along-with-the-record ear-based method. When I talk to students about this Read more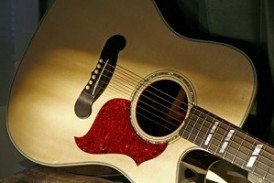 Hallelujah Chords The Easy Way
This is a magnificent song off Buckley's debut 1994 "Grace" album. The original was by Leonard Cohen. However, we transcribed 'Hallelujah' from Jeff Buckley's version.
The Leonard Coen hallelujah has had a slight resurgence in the last few years with over 100 cover versions performed by such artists such as Bob Dylan, Bon Jovi, Rufus Wainwright, and Bono just to name but a few.
As for which version of the song is better, well, I guess we'll leave that up for you to decide. But for this latest resurgence of a 24 year old work, it must be the Cohen Hallelujah. After been swindled out of millions by his manager he'll certainly appreciate the paycheck. To that, I'm sure he'll say… "hallelujah". Read more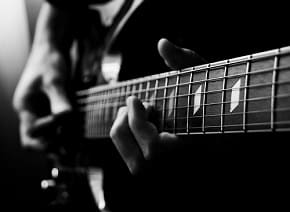 Knowing how to play songs that are popular and recognizable is something every novice guitar player wants to do. Being able to impress your friends by playing one of your favorite tunes is an amazing feeling. I'm sure everyone has fantasized about being a huge rock star and playing in front of thousands of screaming fans at least once in their life.
Most of us won't ever get the chance to play in front of thousands of people but it can be just as satisfying to learn some songs and play them in front of a smaller crowd. Eventually this will lead to you creating your own original songs, but for now it's good practice to learn songs from other musicians. This will really help you understand some of the things involved in crafting a good song. Read more

So you want to learn guitar? Why not start off with one of the all-time greats, which is also a song on our 'easy guitar songs for beginners' list. "Enter Sandman" is a song by Californian heavy metal band Metallica. Produced by legendary producer, Bob Rock. Enter Sandman was released in 1991 as the lead single and the opening track of the band's eponymous Black album. Kirk Hammett, Lars Ulrich and James Hetfield wrote the song, and Hetfield scribbled the lyrics. Read more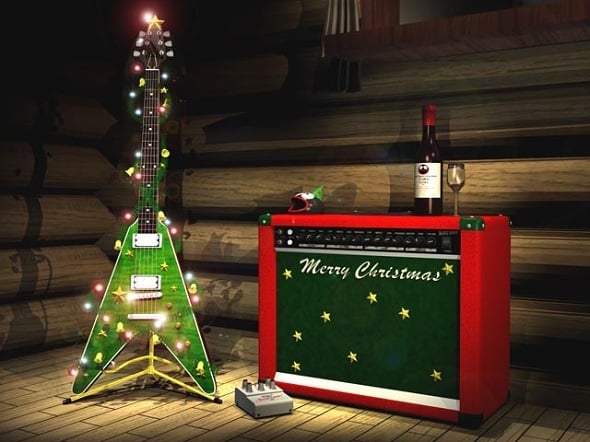 Hello Gear-Vault readers, 'tis the season for that wonderful eggnog, beer and rock 'n roll! Nothing like getting a few extra days off from work and/or school to spend time with family and loved ones to celebrate the birth of Jesus H. Christ. This time of year should give you a little extra free time to brush up on some mad guitar chops and maybe learn some new guitar chords and guitar songs that aren't already in your arsenal.
I thought it might be fun to compile the top 5 Christmas guitar songs on YouTube from guitar shredders all around the world to set the tone of our holiday spirits. If you like these videos please comment and share with your friends on Facebook, Twitter or whatever social tool you may or may not use frequently. Read more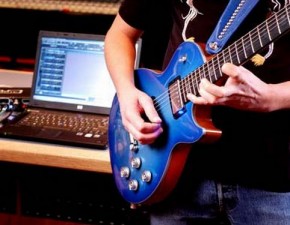 Sooner or later a time comes for anyone who has just learned to play the guitar. It's time to choose a few songs that are not that demanding (considering your small amount of experience), but sound really good.  I would definitely start with Smoke on the Water, written and incredibly performed by Deep Purple for decades. The thing is, everyone knows it, it has that distinctive riff and people (especially girls) who have no idea how to play the guitar will appreciate someone who performs it. Even if you are not that good with the guitar, you can learn to play this song just by watching any of tutorials on YouTube.
Of course, you don't want to be that guy who knows how to play the guitar, but knows only one song and annoys everyone. So after you master Smoke on the Water, next song you should definitely try is Smells like Teen Spirit by Nirvana. I literally don't know any teenager who hasn't heard this song, at least once. Just like the previous song, this one also has a distinctive riff that is so simple, and yet sounds amazing. You can add a little bit of improvisation if you don't want to sound dull, but anyway you can't go wrong with this song.
So those are two songs you need to know to play for any occasion whenever your guitar is around. Now there is also a third option that will make you stand out a bit from all the rookies who can play only the easiest songs. Learn to play Hair of the Dog by Nazareth. Also a lot of people know it or heard it somewhere, but not a lot of players (especially rookies) know how to play it. Not because it's hard, but because it's not so worn out.
So there you have it, first 3 guitar songs you need to learn to play on your guitar. Knowing how to play the guitar would make it a lot easier, but you could just watch tutorials on YouTube.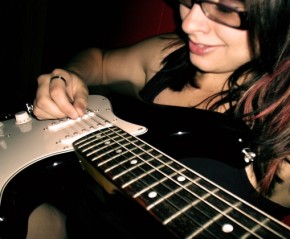 Learning guitar is a common passion among the youngsters.  It is not so tough to learn to play guitar if you follow and practice the lessons properly. Chords are the most important and fundamental thing a learner should focus on. Chords are proper combination of notes which are formed in various patters and after strumming it creates harmonious sound.
If you have started learning guitar you should focus on guitar chords, it is the basic point to start playing popular songs. Even if you have learned limited number of chords you can play wide varieties of songs easily. If you have command on chords you will enjoy learning and playing guitar. With proper knowledge of chords a beginner can start playing some known rock songs Read more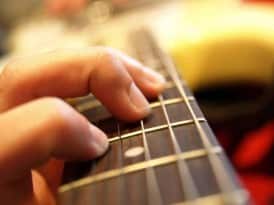 You have just started to play guitar or you are still learning it and having a hard time learning it. Don't worry even the guitar geniuses went through same phase once. You can achieve success here by choosing simple songs to practice but you will also need to have proper skills to play those guitar songs correctly. Your selection plays a deciding role in you success or failure here, so it is important to have basic knowledge of guitar when you go for more difficult techniques Read more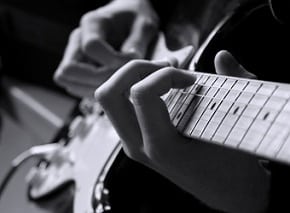 Few dictionary entries are as subjective, or as relative, as the word "easy" (adj., not hard or difficult; requiring no great labor or effort). This is especially true when it comes to music, and for some reason, for the guitar. Some people will find the guitar to be easy to play right from the outset. Others cannot fathom even the most rudimentary of concepts – even if they are already music-savvy and proficient in other instruments. Read more