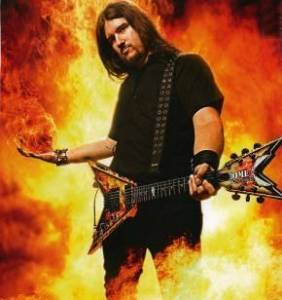 The Birth of the Dean Razorback has been well documented across the entire interweb. Designed by the late Dimebag Darrell, the Razorback has been one of the biggest stories in the metal guitarworld since its inception in 2004. But the Razorback wasn't the only guitar design that Dimebag left behind. He also wanted a V-shaped version made and, of course, Dean delivered. These awesome guitars hit stores in 2007 and are still in production to this day. Read more
Dean Guitars SJ Art Series features exclusive designs by award-winning graphic designer Stephen Jensen. Stephen is no stranger to Deans Guitars working with them for several years and having designed the finishes of several famous guitars including Dimebag's Rust Razorback, Explosion Razorback, Schenker Brothers V, and the Muddy Bullseye. With the SJ Art Series, Stephen brought to life three of our favorite designs to the Dean Guitars line-up starting in 2007. Read more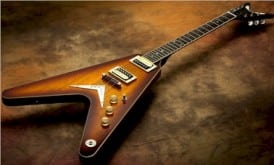 In 1976 Dean Zelinsky set out to create a guitar that would rival all guitars; he was determined to build a guitar that would sound better and equally important, play better than what he had experienced testing all the brands he could get his hands on in the repair business. Read more
Premier Guitars had the pleasure of meeting Dean Zelinsky and doing a really cool video interview with the godfather, himself. Scroll down to watch this exclusive video interview. Read more

Dean's EVO Special features a traditional, yet sleek body design and classic humbucking pickups. The uniquely wired electronics includes a hum-canceling position output on the three-way switch.
The guitar is fully bound and features a mahogany neck and body. It's available in flame red, Flame Blue, Quilt Black, Quilt Amberburst, Quilt Vintage Sunburst, Tiger Eye and Vintage Sunburst finishes. (The EVO is also available as an EVO 60 incorporating soap bar pickups) New price $419 – $449
Average used price is around $200 – $250
Buy – Sell – Trade at USED MUSIC GEAR at GEAR-VAULT CLASSIFIEDS
Advertisement—————————————
[% oiopub-banner-3-left %]—————————————————————
The EVO is a perfect blend of vintage design, old world craftsmanship and decades of guitar building technology. The Dean EVO is truly the 'Evolution of Guitar Design' at its finest. With a deep dished, carved, ultra thick flame maple top on a select Honduras mahogany body, the EVO achieves incredible sustain and astonishing tones. The EVO also features a neck joined at the body with our exclusive angular neck joint. Dean's neck joint was specially designed to attain the optimum in playability and ultimate resonance.
Features
Arched Maple Top
Mahogany Body
24-5/8 in. Scale & 1-5/8 in. Nut
Grover Tuners
Nickel Hardware
Zebra Pickups
Tune-O-Matic Bridge
Set Mahogany Neck
Wood Binding
Rosewood Fingerboard
MOP Hourglass Inlays
22 Frets
DBZ Guitars, Inc. founders Dean B Zelinsky and Jeff Diamant announced today the official launch of their website, DBZGuitars.com. Dean B Zelinsky, who also founded and eventually sold Dean Guitars, is taking a more stylish direction with his 2009 DBZ guitar designs, while still incorporating those edgy, sexy Zelinsky style cues for which he has been world-renowned since the late 1970s. Read more
Dean Zelinsky, founder of Dean Guitars, announced this past Tuesday that he is launching a new line of guitars, called DBZ Guitars LLC (http://www.DBZGuitars.com). Zelinsky recently removed his name and endorsement from Dean Guitars, noting that he did not want his name on them any longer, due to their 'declining' quality.
DBZ Guitars was launched in order to give Mr. Zelinsky 'personal control over design, direction and quality'. The company website also features a forum, where Zelinsky can chat with fans of his guitars. Sign up to DBZGuitars Message Forum.
Dean Guitars was founded in 1976, when Dean Zelinsky was only 18 years old, and helped to bring about some new concepts in guitar design. The new line of DBZ Guitars will continue with that legacy of inventiveness, using laser technology, proprietary graphics applications, and exotic woods. The new DBZ Guitars are scheduled to debut in January 2009.
Dean Zelinsky has also partnered up with Jeff Diamant (Diamond Amplification) and Terry Martin.

Advertisement————————————
[% oiopub-banner-3-left %]————————————————————
"Jeff and I share a vision for DBZ, and see eye-to-eye on how this industry should be serviced", said Zelinsky.
DBZ Guitars plans to put more of the modern technology to use to bring about the next generation of guitars. They also plan to produce not only high-end guitars, but models that will fit everyone's budget.
Zelinsky plans to exceed the expectations of Dean Guitar's fan base of over 30 years.
Gear-Vault Classifieds is an eBay alternative. Come sell your guitars and amps with us, for FREE!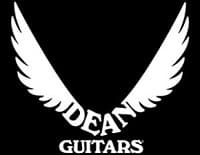 Today Gear-Vault received information that Dean Zelinsky, founder of Dean Guitars, announced that he has parted ways with Dean Guitars, the company that he founded in 1977. Read more