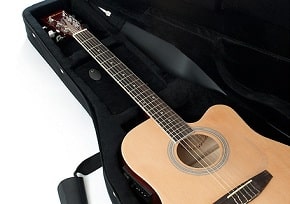 Today's daily steal deal: A New Jose Feliciano Acoustic-Electric Guitar Debut Series Kit with 10 Watt Amplifier & Hardshell Case for just $129.99. It's a full-fledged kit put together by Feliciano (Virtuoso guitarist and writer of 'Feliz Navidad') including extra strings, digital tuner, chord chart, instructional DVD, and more. You need to hurry, because this deal is only available for 24-hours, and expires tonight at 12AM EST. Read more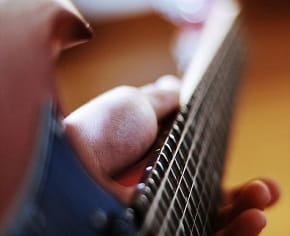 You're reading this because you're shopping to buy your first electric guitar, or buying it for someone else, or you've been shopping for years but were never quite sure what terms like "radius," "nitrocellulose," and "coil-splitting" really mean. Too often experienced musicians forget to "remember what it's like not to know," and we use special terms and jargon as a shorthand or code and don't realize not everyone's tuned in. So this article is for you. I went through one of the recent Musician's Friend catalogs and highlighted terms that I thought might need definition, clarification, or more explanation. Read more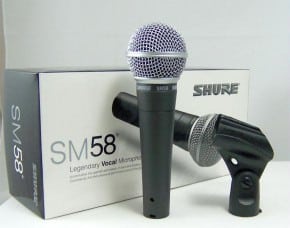 A microphone's purpose is to capture sound. Depending on weather you are playing a live show or doing some work in the studio, the microphone can be your best friend; or your worst enemy. Choosing the correct microphone for the job is crucial for the right sound. You wouldn't want to be on stage belting out your vocals into a kick drum mic, just as you wouldn't want to use an $800.00 studio vocal mic for a kick drum. Here we will be discussing the three more popular and commercially available types of microphones Read more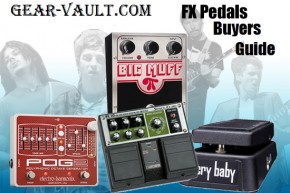 Effects are one of the coolest things that you can have your instrument do! Effects aka FX is essentially added on to the original sound of your equipment; this can be distortion, bass or even sci-fi modulations. Read more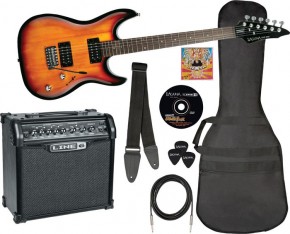 A Value Package offers you a "play out of the box" kind of a setup which includes all the equipment that you will need. Typically a guitar pack includes:
– Guitar
– Amp
– Bag
– Guitar Strap
– Cables
– Electronic Tuners
– Picks
Read more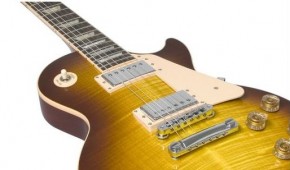 Planning to get an electric guitar? Now I know this may seem like a big thing taking all the top brands and everything into consideration, however with a little research and insight you can easily get a guitar that is both suited to your needs and budget. Without further ado, let's get started! Read more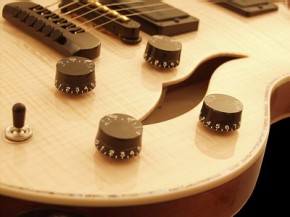 Semi hollow body guitars also known as semi acoustic or semi solid guitars are essentially electric guitars which offer a best of both worlds of sorts. They were created especially for players who wanted the resonance of a hollow body while having the feedback resistance, bite of the solid body guitars. As it has a solid block of wood running through the center with hollow body "wings" on both sides. The result is what is now popularly known as the Semi-hollow body guitars. Read more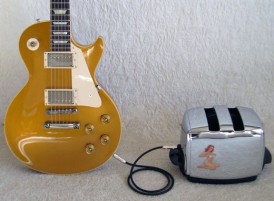 We all love guitar gear, right? That's why you are reading this and also why I am writing this. We all love to chase tones, build rigs, obsess over what we don't yet have, and generally annoy our wives and all other non-guitarists around us. It's a given that we are going to spend our hard-earned bucks on gear of some kind, but today's question is more specific than "buy or don't buy." Today's question is this: Is it better to have an expensive guitar and a cheaper amp or a less expensive guitar and a big-bucks amp? Which combination will provide the best tonal and cool-factor returns on the dollars spent?
Well, we here at GV have been debating this very issue over the course of many late-night staff meetings, golf outings, and class field trips to our local gentleman's club. We think we have gotten to the essence of the topic and can now provide you with some sort of reasonable guidance in where your money should go. Interested? Read on. Read more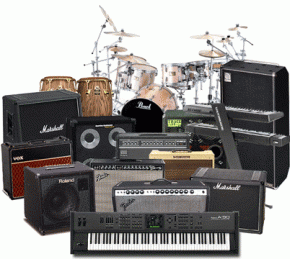 MusiciansFriend's Stupid Deal Of The Day –have any smart deals? I don't always have the chance or memory to always take a peek at Musicians Friend's Stupid Deal Of The Day. But I do try to keep somewhat of an inventory of their stupid deals. Read more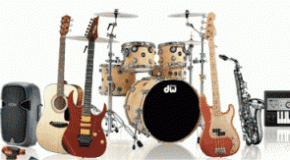 Every musician knows that you can find great deals on music gear by hopping on the internet and doing their shopping via a website. Now, that may not hold the same charm as physically picking up a guitar or bass, plugging in and annoying the owners of the little dress shop next door, but for those who know what gear they want shopping online can be a great way to save time and even money (which can be tight for the budding artist). Read more