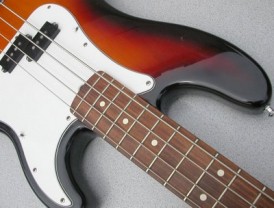 Fender's Precision Bass has long been the industry standard in electric bass guitars. If you're reading this article, this isn't anything you haven't heard before. However, it seems nowadays the simplicity, durability, and thunderous time-tested growl of this instrument has fallen slightly out of favor, and we see more and more bassists relying on the active EQs, hyper thin necks, and high output pickups of the type that the Ibanez Soundgear series originally made popular. Read more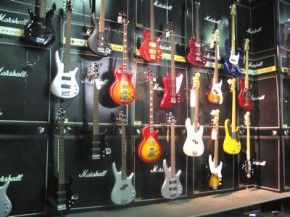 When last we met, I told y'all of my plan to check out beginner basses. Well, as I've dug deeper into the subject, I'm finding that there are a LOT of good basses out there that are very affordable. Yes, they're made offshore in places that one wouldn't think of as instrument making Mecca's, but a good CNC machine really doesn't give a rat's behind where it sits. Read more
Epiphone has been a big player in the bass guitar market for many years now, dating back to the 40s with the upright bass. With their continuous growth and increasing reputation for building quality at an affordable price, we here at Gear-Vault decided to take a deeper look at a couple of Epiphone basses under $400 bones; the Les Paul Bass Special ($299) and Nikki Sixx Blackbird ($399). Read more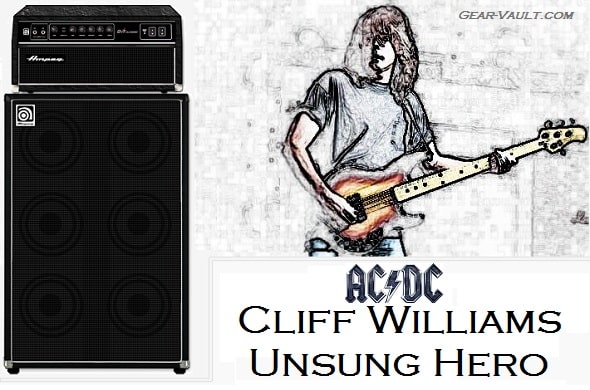 Since the beginning of time, there has always been an unspoken feud between guitar players and bass players. This feud has always been somewhat playful, somewhat serious. But in the end, we really do care for you bass players. Oh sure, we poke fun at you guys constantly, for whatever reason will get a laugh at the moment it seems like.
But when you take away the rock stars and bring out the musicians, well then it's a different story. The true musicians understand that a good bass player is an invaluable resource. Bass players that can work well in tandem with a drummer is something that gives the music exactly what it needs: Drive. Read more

NAMM 2011 — Launched in 1987, Yamaha's APX range was designed to be the ultimate performance electro-acoustic guitar – combining great on-stage tone thanks to a unique body design and the latest pickup and preamp technology with incredible on-stage comfort.
Joined later by the bigger bodied CPX series, designed to give a fuller, louder unplugged tone and a different look and voice, the combined ranges have defined the benchmark for electro-acoustic for over 20 years.
For 2011, the APX and CPX ranges get a full overhaul with new electronics and updated cosmetics while remaining true to the original design brief – an acoustic guitar that's born to be on-stage. Read more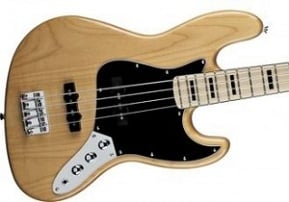 The Squier Vintage Modified Bass is well known as a fantastic starter guitar. Produced by Fender, it is well priced and with today's build quality, it can play a range of sounds from P-bass to the smoother warmer jazz sound. Read more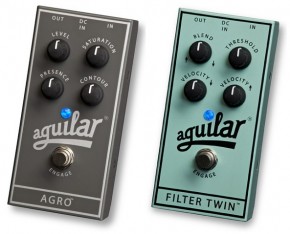 The answer to "Why design pedals specifically for bass?" is a little more nuanced than some might think. Guitar effects often include a "free" low-cut filter that starts rolling off around 90Hz, on the assumption that guitar strings don't go that low but hum does, so why not reduce the hum?
While that's fine for guitar, the effect becomes unsuitable for bass, as the instrument's natural fundamental frequencies can't make it through. Read more


Fender introduces the Roger Waters Precision Bass guitar, named for the world-famous bassist/singer/songwriter whose elegant grooves and infectious riffs are hallmarks of the legendary Pink Floyd sound and an acclaimed solo career that continues stronger than ever today. Read more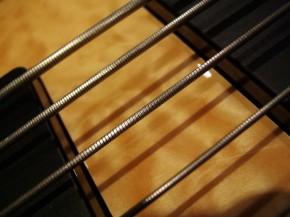 Some people change them before every gig, some never change them. Some keep a huge supply of favorites; some use only one kind and go get them when they need them. Read more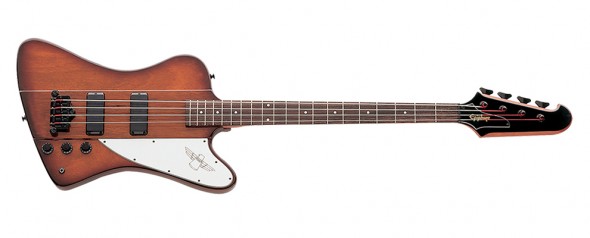 Best Bass Money Can Buy? — Epiphone Thunderbird IV puts the letter "C" in "Classic". No other bass looks like it or plays like it. The beloved Thunderbird bass from Epiphone features the "reverse" body styling, carved top and dual bass TB Humbucking pickups complimented with black hardware and the Thunderbird insignia on the pickguard.
The Thunderbird was a "unique" looking bass in 1963… and still creates that same charming appeal to this day. What made the Thunderbird bass a classic was not so much its distinctive look, but the way the guitar plays. The original Gibson Thunderbird version—with its neck thru-body, laminated neck, and expansive walnut wings proved to be an absolute tone machine; the resonance and quality of its dazzling, clean low-end rocks the jock strap off nearly any bass you put against bass guitars in even higher price brackets. Read more