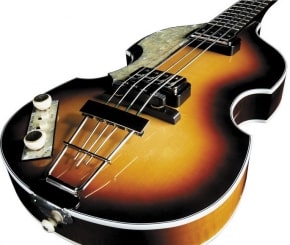 It's an old cliché, but there really is safety in numbers. This holds true in many aspects of life, but is especially true in the world of musical instruments. Trends may come and go, but the instruments that the majority of players choose to play usually are the best at doing their job. Read more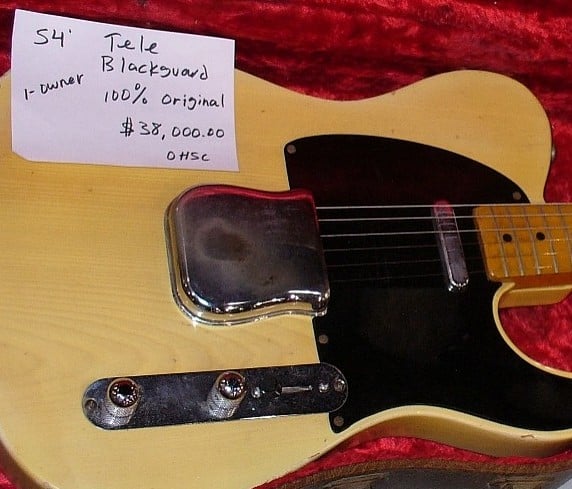 Just over a week ago I had the chance to visit the Orlando International Guitar & Music Expo 2012. That's fancy-talk for 'guitar show'.  If you're not familiar with what a guitar show is then try thinking of it this way – we all get the concept of a convention or conference for business professionals – a big room with various vendor booths showing off the latest products (expo hall) and there are usually some speakers/presenters teaching or otherwise discussing the latest industry news, etc.  Well, other than NAMM, guitar shows are the closest thing to a business convention that we players, collectors and all-around guitar lovers have for our favorite subject!
While some of the largest guitar shows may offer special 'clinics' (training sessions are often sponsored by a manufacturer hoping to show you why you need to buy their latest products) not all guitar shows will offer much in the way of training.  However, what they ALL do have in common is their version of the 'vendor expo hall' where guitar dealers bring lots of cool (and often vintage) guitars, amps, effects and more hoping to sell/trade them to/with show attendees. In other words, it's a lot like a big flea market for guitar and music gear!  And for the guitar lover it sure beats just about any other kind of shopping experience since you have so many cool old guitars under one roof.  I'll take a guitar show over going to the mall with my wife any day! Read more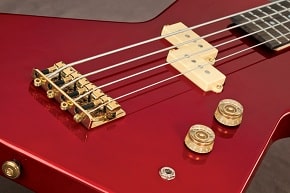 If you are looking for a second hand electric bass guitar that has killer vintage looks and bold shapes, then you might want to stop looking at the classifieds and consider getting the revamped Ibanez Destroyer Bass. It sports a vintage look combined with a pointy shape that will cater to most metal music bassists. Read more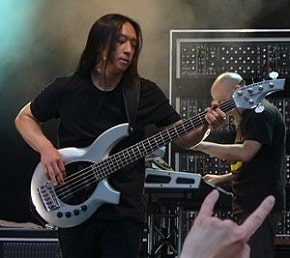 When the Ernie Ball/BMW- designed Bongo bass came out in 2003, its innovative styling and brilliant tonal quality shook up the bass world. The four- and five- string models have garnered a rabid worldwide fan base; but now, with the introduction of the six-string version (the first-ever Music Man six-string bass), the Bongo is poised to carve itself a bigger niche. Read more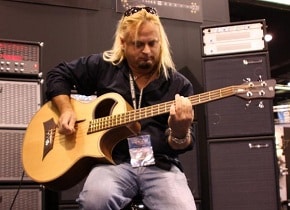 There is a degree of sincerity behind the arguments that people make when they blame certain societal ills on the cable entertainment channel known as MTV. Inner-city violence? Blame MTV. Teenage pregnancy on the rise? It's MTV's fault. Kids wearing their pants down around their femurs? That damn MTV again. High school truancy – MTV. Tattoos and nose rings Read more
Epiphone has been a big player in the bass guitar market for many years now, dating back to the 40s with the upright bass. With their continuous growth and increasing reputation for building quality at an affordable price, we here at Gear-Vault decided to take a deeper look at a couple of Epiphone basses under $400 bones; the Les Paul Bass Special ($299) and Nikki Sixx Blackbird ($399). Read more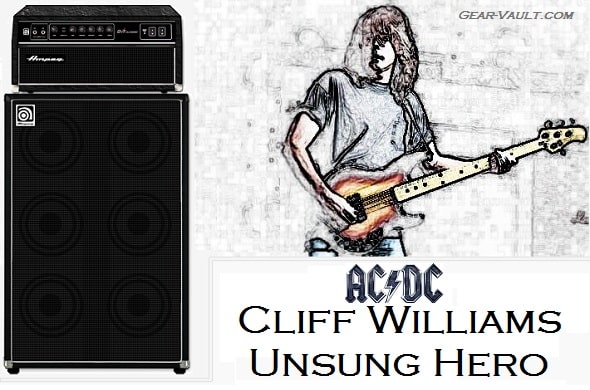 Since the beginning of time, there has always been an unspoken feud between guitar players and bass players. This feud has always been somewhat playful, somewhat serious. But in the end, we really do care for you bass players. Oh sure, we poke fun at you guys constantly, for whatever reason will get a laugh at the moment it seems like.
But when you take away the rock stars and bring out the musicians, well then it's a different story. The true musicians understand that a good bass player is an invaluable resource. Bass players that can work well in tandem with a drummer is something that gives the music exactly what it needs: Drive. Read more

NAMM 2011 — Launched in 1987, Yamaha's APX range was designed to be the ultimate performance electro-acoustic guitar – combining great on-stage tone thanks to a unique body design and the latest pickup and preamp technology with incredible on-stage comfort.
Joined later by the bigger bodied CPX series, designed to give a fuller, louder unplugged tone and a different look and voice, the combined ranges have defined the benchmark for electro-acoustic for over 20 years.
For 2011, the APX and CPX ranges get a full overhaul with new electronics and updated cosmetics while remaining true to the original design brief – an acoustic guitar that's born to be on-stage. Read more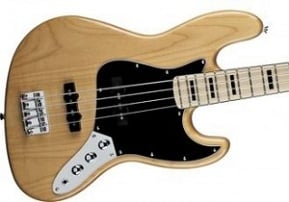 The Squier Vintage Modified Bass is well known as a fantastic starter guitar. Produced by Fender, it is well priced and with today's build quality, it can play a range of sounds from P-bass to the smoother warmer jazz sound. Read more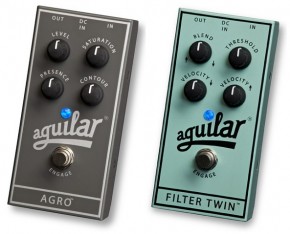 The answer to "Why design pedals specifically for bass?" is a little more nuanced than some might think. Guitar effects often include a "free" low-cut filter that starts rolling off around 90Hz, on the assumption that guitar strings don't go that low but hum does, so why not reduce the hum?
While that's fine for guitar, the effect becomes unsuitable for bass, as the instrument's natural fundamental frequencies can't make it through. Read more