The Peavey IPR 1600 stereo power amp features 830 watts per channel at 2 ohms and weighs in at 7 pounds! The IPR1600 also has 2 channel independent fourth order Linkwitz-Riley crossovers, a variable-speed fan housed in a lightweight aluminum chassis, patented DDT speaker protection, and the revolutionary new IPR class D topology. Read more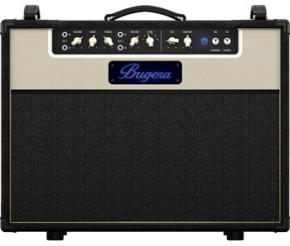 Bugera has become one of the most popular amp companies out there due to a winning combination of price and features. Bugera's latest offerings, the BC30 and BC15, will undoubtedly continue in this tradition, providing boutique tone on a blue-collar budget. Read more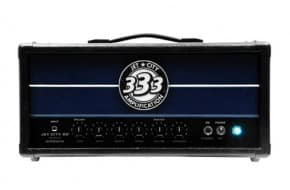 There are many new amp companies that hit the market every year, each claiming to have some tonal mojo that all the others lack. Few, however, actually have their roots in the beginnings of the high-end amp business, let alone are top-kicked by an amplifier legend. Jet City Amplification can honestly claim both as the jumping-off point for their new line of amps. Read more
Very few guitar makers ever become known for the amps that they make. They all try it, at one time or another, but Leo Fender seems to have been the only one to figure out both ends of the tone equation equally well. That is, until now. Read more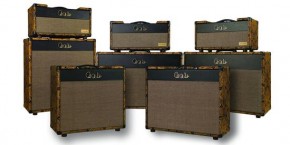 Paul Reed Smith, long known for his elegant and exciting electric guitar designs, has gone into the amplifier business in a big way recently, releasing a number of high-end tube-powered guitar amps that are as drool-worth as his instruments. One of his coolest new amps is the Dallas 50 watt tube head (a couple of combo versions are also available). Read more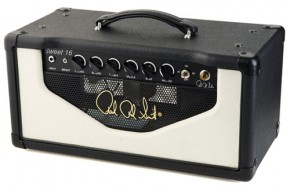 Paul Reed Smith is well known in the guitar community for his ultra-plush, high-end guitar designs and has recently made the move into making a line of tube amps, as well. His latest offering is the Sweet 16 head, which gives players a mighty 16 watts of cathode-biased 6v6 tube power, a full TMB tone stack, reverb, and PRS' completely transparent master volume circuit. Read more
Line 6 Spider IV Presser — Finding that perfect tone is a delicate combination of guitar, amp, effects and of course, the guitar player. Finding a combination that works can be difficult, especially if you play a variety of styles. A lot of modeling amps have come close to matching tube sounds at affordable prices, but hitting the trifecta of incredible tone, versatility, and great price is a rarity. The new Spider IV family of amplifiers wins across the board. Read more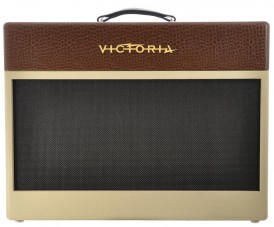 The Victoria Amp Company has made quite a name for itself in the guitar business since the 1990's, when company prez Mark Baier launched the line with the 50's Fender tweed reproductions that made him a household word and helped to invent the boutique amp business as we know it today along the way. Though he still makes the tweeds, Baier has moved into vintage inspired original amp designs in recent times, one example of these being the new Golden Melody 2×12 combo amp. Read more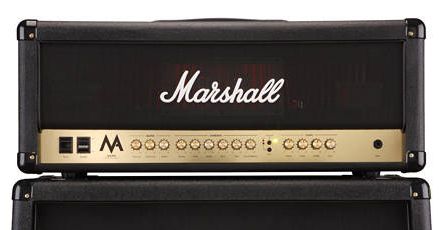 For the best part of 50 years the sight and sound of a Marshall valve amplifier has been the envy and dream of many a guitarist. Legendary artists such as Slash, Jeff Beck and the late great Jimi Hendrix, plus rising stars like Ray Torro (My Chemical Romance) and Alexi Laiho (Children Of Bodom) continue to inspire with their raw talent and mighty valve-powered Marshall backlines. So when it comes to tone, it's clear that professional guitarists love valves.
Now Marshall invites you to experience valve tone for yourself with our most accessible range of valve-driven guitar amplifiers ever – introducing the all-new, all-valve MA Series. Read more

Bugera 333XL is the ultimate guitar amp head for rock, metal or hardcore guitarists.
From its raw massive tone, to it's tight articulate punch, this colossal power machine determines road-worthy and redefines reliability.
The Bugera 333XL amplifier comes with 3 distinct channels of controls and delivers a powerful 120-watts of madness. The Bugera 333XL comes with a rugged four-way metal case footswitch for channel and FX selecting. Read more